The Ultimate Guide To Online Course Booking Systems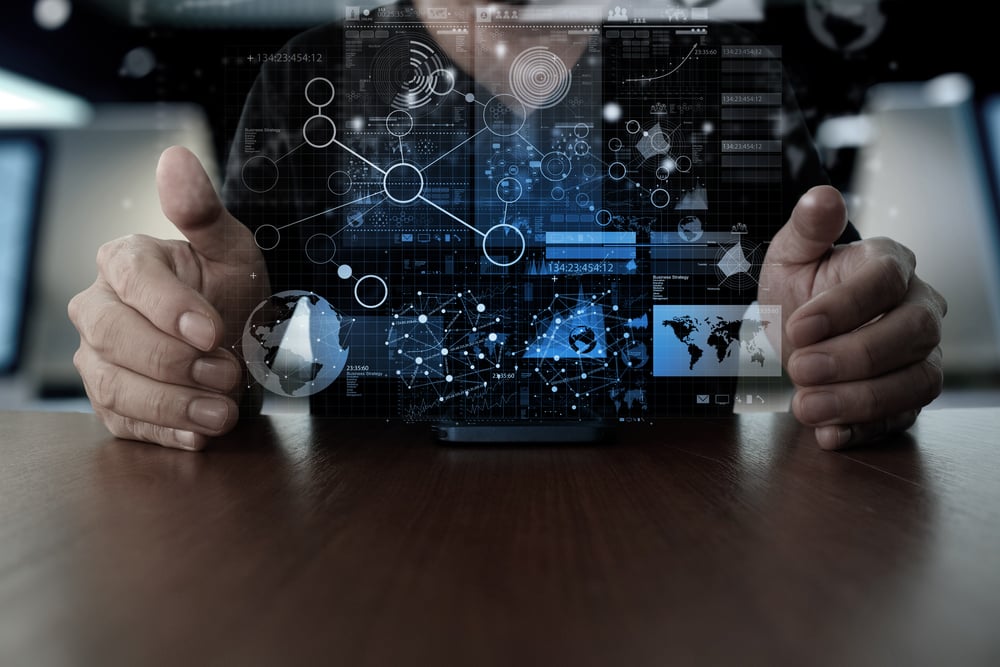 Online course booking systems have been around a while in the training world. For some, it's a chance to make money 24/7, for others it's an opportunity to improve their customer journey or even to automate administrative processes. Whatever your objective, we're here to give you the in's and out's of course booking systems and how your training business can achieve better results by implementing one.
Introduction
There's not much you can't buy online these days - from the latest movies to healthy snacks - but when it comes to providing online course booking for training providers, it's a pretty chequered field in the training industry.
For every training company offering quick course search and easy check-out with multiple payment options, others firmly stick to putting all courses into an online PDF, requiring either the learner or booker to make a call or send an enquiry email.
Horses for Courses
The reason for this variation is typically due to the nature of courses offered by training providers. For training businesses that offer open courses on set dates - it makes sense to implement convenient online booking. For business that run bespoke workshops or train groups at a clients venue (aka in-house training), online booking isn't always suitable - typically an enquiry form picked up by the sales team is more appropriate.
Why Offer Online Booking?
So, why offer online course booking at all? First, let's look at the basics.
A great online shopping experience should be...
User-friendly: The shopping experience must be built

for

users; consider how they'll actually use the site, not how you want them to use it.
Intuitive: Customers should be able to navigate and buy without even thinking about it; make it second-nature.
Attractive: Because no-one's going to buy from you if your website looks like a GeoCities site circa '96.
Easy to use: The more clicks, hoops, barriers, confusing instructions or anything else you place in front of your users, the less likely it is that they'll complete the check-out process.
Rapid: From loading a web-page (on any kind of device) to finding and booking their training, the whole process should be conducted with minimum wait times. Think instant.
Online shopping is seeing exponential growth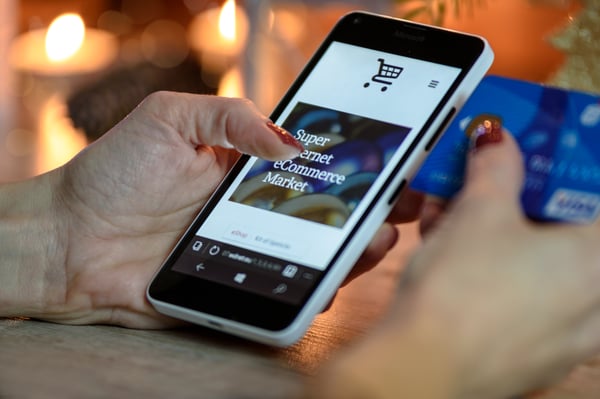 The primary reason why investment in online booking services is necessary is the fact that it's growing in a big way.
In the age of desktops, laptops, smartphones, tablets, phablets and personal assistant devices, buying online has never been easier. Little wonder, then, that this year, combined eCommerce sales in Western Europe are expected to be around £249 bn by the end of 2020; in North America, online sales from 2019 reached a whopping $695 bn (£555 bn). And there's no reason why training providers can't tap into this exciting, web-based revenue stream.
What we're seeing here is a cultural shift. The genie's out of the bottle and there's no putting it back. Thanks to ever-advancing technology, we're more impatient now. We don't want to wait until the morning to make a purchase; we don't want to awkwardly interact with people who slow the purchasing process down - we want the instant gratification that comes from ordering whatever we want there and then. So, for training companies, it's a case of evolving, to keep up with a major change in our shopping habits.
The fact is, if you don't offer a seamless online shopping experience and course booking process, your competitors will.
The Benefits To Your Business
There are a wide variety of key benefits associated with course booking systems but here are some of the crucial benefits for your training business.
Make money round the clock with online booking access 24/7
It makes perfect sense. Individuals want the freedom to choose when to buy clothes, do their food shopping or book training courses. Just as retailers have extended their opening hours by letting customers buy online at any time of the day, training companies are realising the benefit of being constantly 'open'.
Real time means no double bookings
Increase effectiveness of the business by avoiding double course bookings. It's the age old challenge that faces any business involved in taking bookings. What happens when two people try to book delegates on at the same time?
Reduced overheads
Consider the administration savings. When bookings are taken via the telephone it involves booking staff and office administration to get forms and instructions sent out to the applicant.
Online booking removes this administration allowing the individual to book without any input from the training company (in essence, the customer does all the hard work for you). Confirmation, joining instructions, and invoices are issued automatically. This is a great example of creating efficiencies.
Get paid faster
Online booking systems can also take payments as part of the process. This means training companies can improve cash flow by reducing the need to invoice and track whether payments have been made. Simply, it can be part of the booking process. It's amazing how much time can be spent moving candidates to alternative course dates and issuing credit notes. .
Analysis & Improvement
In a time of google analytics, this is massive. Website analytics means you can monitor shopping basket activity and have ability to analyse previous bookings to improve your offering and market new and additional courses
Automated communications
This means that administrators can manage and track training courses and reduce the risk of duplication or human errors.
Course registration software allows colleges, universities, associations and training businesses to streamline administration tasks associated with CPD course management, reducing the manpower traditionally associated with this, freeing up time to concentrate on generating interest and boosting revenue around course numbers.
Considering The Customer
It's now several years since the ability for your customers to book training courses online was viewed as a nice-to-have, but in 2020 this facility is now an essential. More than this though, as consumers have become more and more familiar with other areas of online shopping they now expect a smooth, intuitive booking and payment process. Whether you currently offer online course booking or it is an area you are looking to go into there are 6 key questions that you should be asking yourself.
1. Is it consistent with my website?
Your website is your shop window so it's only natural that you would want to provide an attractive and hassle free shopping experience for your customers.
Many of you may be familiar with the cheap and cheerful event booking software tools on the market, the downside to this route is that you have little to no influence over how the booking process looks to your consumer. This is similar for plugins and i-Frames which can be rigid in terms of how information is displayed.
The option that provides the most flexibility is API integration whereby your web developer has complete freedom over how to display your course information.
2. Is it accessible to all of my customers?
Customers now expect to be able to shop via their phones, tablets and other mobile devices. This is highlighted by the report from Amazon Inc that "nearly 60 percent of Amazon.com customers shopped using a mobile device" during the 2014 pre-Christmas shopping period.
Aim to support as many different types of customer as possible by offering a mobile responsive checkout process which will dynamically resize depending on what device is in use.
3. Do I offer a smooth payment experience?
How many times have you been shopping online and found yourself redirected to another site to provide payment? This results in the process becoming dis-jointed and leaves much more room for errors to occur. It is far better to allow your customers to input their card details on your page with it being verified behind the scenes by the appropriate payment gateway to deliver a seamless shopping experience.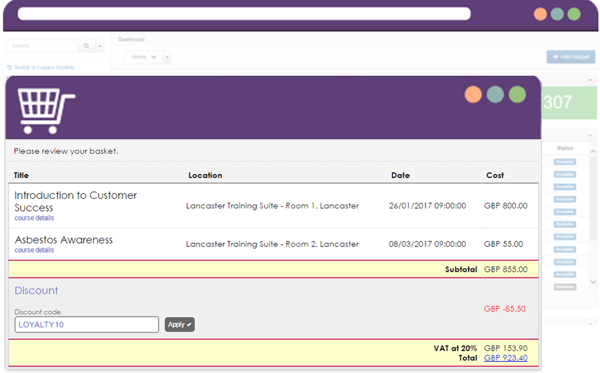 4. Can my customers book multiple courses at once?
This might seem like a simple one but there are many training companies out there who only offer the ability to book and pay for one course at a time. Their customers often have to complete a full booking form, then again for the second course and so on. This might not be a big deal for some but if you are selling shorter, cheaper courses then it is unwise to discourage people from booking multiple courses at once.
5. Are my customers kept informed?
Most customers do one thing after they have booked a course or bought a product online: check their email! Make sure that you have the capacity to send an instant confirmation of what has been purchased, including all relevant information such as course content and venue directions.
Why not also consider offering an instant SMS communication which confirms the successful booking?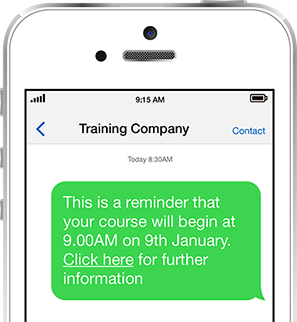 6. Do I know who to contact post-course?
Within the booking process you should also consider asking if the customer would like to sign up to any newsletters or marketing material that you may wish to send. In-line with email regulations this is something you should ask, not assume.
Another key area to explore post-course is evaluation. Let course delegates have their say and use the information to make enhancements and improvements.
Key Decisions To Make
It is always prudent to be prepared when you make a change and introduce a new booking system (especially if integrated with your website) – there can be some initial challenges that it's worth pre-empting before the switch.
Which to go with
The first choice you have to make when deciding on a course booking tool is whether you want a standalone booking system, or the complete package, a training management system. Outlined below are 3 key benefits of each.
| | |
| --- | --- |
| Regular Booking Tool | Training Management System |
| Quick and easy to set up | Designed for course booking |
| Usually more affordable | Places delegate on course automatically and triggers communications |
| Usable for all eCommerce on site* | Much more configurable and branded |
* Some training management systems such as accessplanit's have additional modules that allow you to sell products and services alongside your courses. Check out how this can be used in the video below.
Your choice on course booking tool comes down to what functionality your training business requires. It's worth noting that a stand-alone booking tool, whilst great for front end sales, doesn't offer nearly as much back office automation as a training management system. Once a delegate has booked, you may still need to add them to your CRM, send out reminders, generate certificates & feedback forms etc. With a training management system, this is all included.
Date of launch
It's greatly advised to consider the most appropriate time to launch your new booking system. There is no denying that an online booking system will add benefit to your whole operation, but the initial launch will need time and attention. If your business is seasonal, or has peaks, try and schedule the launch across a period of downtime.
This is of less importance if your not experiencing a high volume of web traffic or if you opt for an off-the-shelf solution, where your launch is unlikely to cause much disruption if there's a few teething issues.
You're an online store now
Take a look at Amazon, they work tirelessly to build traffic to their site and ensure that people buy when they land. Is your site geared up to be an online store? You might want to consider how much traffic you get to your site and how valuable it would be to increase that traffic. You may wish to offer discount codes or special promotions, so make sure the tool you choose can handle these simply and effectively.
Don't forget about existing clients – communicate effectively to ensure that they become familiar with your new booking system and how it will benefit them (speed of service, increased accessibility, to name just a few!).
How will you choose a payment provider?
This is the provider that will channel money from your clients to you. It's essential for online booking and there's lots of choice. It's also worth remembering that there is sound advice from forums on the internet.
Do your research, Paypal and Worldpay are popular choices though they all have different pricing structures. Be careful to choose the right one as it can easily become costly. Talk to your system provider for advice.
How will staff fill their spare time?
This is a great problem to have. Something our clients have said to us in the past is that they are less reliant on administrative tasks being carried out by employees once an online system is in place. Think about what else those individuals could be doing and how best they could spend their new found time – don't let it become downtime!
Maximising Discounts & Promotions
Once you've got a flash new booking system in place, you want to improve the marketing of your training company and increase the rates of return for your training services. That's a given. But how? You may have trialled discounting with codes and coupons, but found the administration a headache. Read on to discover 4 ways that online course booking software can maximise your use of promotional discounts.
There's nothing new about discounts
Discounts and special offers are quite often the norm now in a training environment. And with effective training management software this marketing tactic can be simplified and automated, making it a simple and essential part of your future marketing plans.
I can't remember the last time I ate in Pizza Express and didn't use a voucher. I can't remember when I wasn't asked for a clubcard when I shopped at Tesco, or for that matter, when my inbox wasn't rammed full of fantastic money-off deals from weekend get-aways to local gourmet pub grub.
Making it work in training
By providing your prospects and your existing clients with 'promo codes' you can increase engagement and excitement around your programmes and ultimately the numbers taking part. You will also be able to fill the gaps and increase numbers, creating continuity across the calendar and infill less popular programmes.
But how do you go about this?
Simply by utilising training management software, a whole new world of opportunity opens up to you and allows you to look after and monitor the whole promotional process from one location.
4 ways online course booking software can maximise promotions
Automated management
Training software allows you to manage the promotion campaign online using an automated promotional code allocation system. This means that individual clients or small pods of clients are provided with their own unique discount code. When these codes are used they are monitored and recorded in reference against existing customer records and sales information so that you know who is training and when. All information goes towards improving your customer's training experience.

Controlled discounting
The second advantage is that you can set up automated and manual discounting - these can be edited to whatever level you feel is appropriate at the time. These discounts can come in the form of a fixed cost or a percentage saving of the course.
Earlybird discounts
The next tip is to offer early bird discounts, this has two advantages: firstly it makes sure that clients sign up in the quickest time possible, and with online booking this is great for cash flow. Secondly you have the scenario and that you have more people wanting to sign up than there are places for, you have sufficient time available to add more spaces to the course, assign correct room sizes and if necessary organise more trainers.

Group registration discounts
Finally, maximise participation and offer maximum savings to your prospects with group offers. Ensure that a company puts their whole workforce through your training programme by making it particularly attractive to scale up delegate numbers. Band discounts, so that the more people that sign up, the more of a discount they get. Essentially, it becomes cost-effective, and in a company's best interest to sign as many people up as possible to drive the savings up.
Environmental Impact
If the above points haven't already persuaded you to buy in to online booking, perhaps this will.
It would be remiss of us not to mention the environment.
In 2020, it's common knowledge - we are consuming more natural resources than the planet can possibly sustain. But is it really a surprise?
I Googled a bit more and went on to read a 'going green today blog' which suggests that 50% of office waste going to landfill is paper, and switching to an eFiling, paperless system could save up to 1.4 trillion pounds of paper, 728K trees, and lots of C0₂ if everyone did it.
These are some powerful statistics and it got me thinking about how a training management system can automate course booking, reduce resource time and business costs, but also be a great advocate for a green office.
4 examples of going green with an online booking and payment system!
Move to online booking
Do your customers currently have to download a booking form, print it, complete it and scan it to return it? If they do, then it's also likely that your administrators will print the booking form on receipt prior to inputting the information on to a spreadsheet or database.
Online course booking removes the need for any paper trail and has the additional benefit of no duplicated data input with potential for error, 24/7 access and the removal of effort by delegates to go through the processes of printing, scanning, faxing or posting. Paper processes even sound quite archaic in this context!
eCertificates
Again, reduced admin, no more postage costs, what's not to love? And, eCertificates are just as beneficial for the course attendee as the course provider. Ever had a job interview and spent the night before digging out your old certificates? I'm sure we've all been there. eCertificates provide learners with instant access to their achievements allowing them to be stored online and shared on demand.
Online Evaluation
This has got to be my favourite. Ever handed out stacks of happy sheets at the end of a course only to be greeted with incomplete, rushed answers that don't actually tell you anything? This little infographic provides an overview of Happy Sheets v Automated Surveys – What's the best way to gain feedback?
Invoicing
No more paper invoices, and even better no more paper credit notes! Invoices are generated automatically following a booking so this also removes the need to input data into a finance system. Automation also goes one step further and gives administrators the ability to personalise the communication and report at the press of a button.
Now you have the in's and out's of online course bookings tools and the impact they can have on your training organisation. When you consider the benefits for both your organisation and your customers, it's easy to understand why eCommerce is growing in such a big way worldwide.
You can learn more about accessplanit's award-winning training management system in our ultimate guide. Alternatively, feel free to book a demo with an accessplanit expert.
So without further ado, let's get selling!
Related posts: