A few words about us!
We are a software house with an extremely powerful system, developed and supported by an enthusiastic and dedicated team. We understand the system inside out and would love to share with you the infinite ways you can use its functionality to streamline and automate every training administration process, then use your analytics to constantly improve what you do.

We fully understand our responsibility to you – your business is literally in our hands - if you have a problem, we have a problem. We actively promote a culture of transparency and support; our Customer Charter outlines our commitment, what customers can expect from us and what we expect from them. We develop close working relationships with customers who each have a dedicated Customer Success Manager working with their team to maximise efficiencies and improve their business processes. Our technical telephone helpdesk team offer unlimited support and impart knowledge constantly. We love to be part of and share in your success.

We're not a faceless organisation, we're an experienced and enthusiastic team, working together to support you and your business.
Formed in 2001, we support many well known companies to manage training administration and grow their business. As part of our to customers and staff, and to strengthen our business for future growth we have adopted a Quality Management philosophy which extends to every part of the business. This continuous improvement approach ensures that we're proactive in addressing any potential issues and closely monitor customer satisfaction. In March 2015 we were delighted to achieve ISO 9001:2008 certification for:-
'The supply and delivery of Learning and Training Management Software and support services including Project Management, Software Development, Training, Helpdesk and Customer Success.'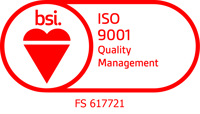 If we sound like the type of company you would like to work with, get in touch. We would love to work with you!
"The support is amazing, without exception the accessplanit team are friendly and willing to help and resolve any issues." Mary Cameron, Project Manager, London College of Music Exam Board read full case study