CRM software for training providers
.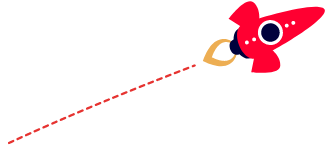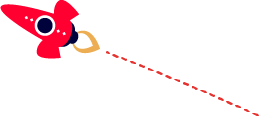 What's included
Combine the tools you need to run successful training courses with powerful CRM software built for training providers.
All in one place
Combine a 360 view of your customers with automated communications and access levels for effective customer management to create lifelong customer relationships.
Manage the information that matters including contact details, purchase history, course attendance, feedback and communication history all in one place. Use customer data to trigger relevant actions, deliver an exceptional experience and provide everything your customer needs.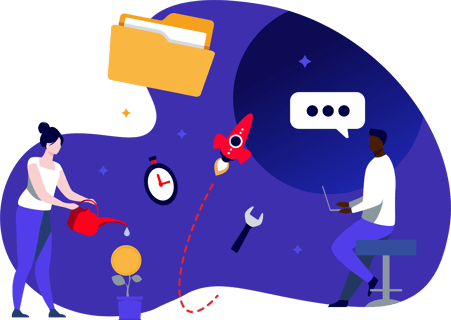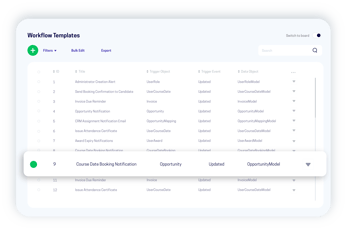 Works the way you do
Every training business is unique. Your CRM should reflect that. Create custom fields, layouts, reports, communications and Workflows to manage your customers your way. And adapt, as your strategy does.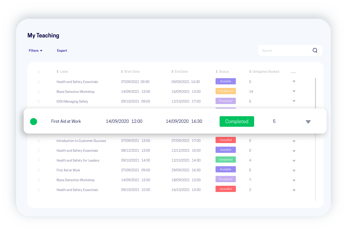 Built for your whole team
Centralise all of your customer data and tools to amplify efforts across your business so everyone can focus on building lasting customer relationships from your sales and operations to your training team.
A 360 view of your customer journey
Combine the tools you need to run successful training courses with powerful customer relationship management software for training providers.
1.
Customer data
Gain a 360 view of your customer information in one place

Create custom fields to capture the customer data you need

Configure layouts, filters and dashboards to manage customer data your way

Use up-to-date customer data to trigger effective Workflows

Bulk edit functionality to update data quickly

GDPR friendly features for customer data compliance
2.
Booking & payment
24/7/365 online booking and payment straight from your website or customer portal

Let customers pay their way with payment options including card, invoice, cash and vouchers

Generate invoices, reminders, credit notes, statements and refunds

Let your customers book and pay online for courses, products and services

Offer discount codes, group and business block-bookings
3.
Access
Provide and manage access for a wide range of internal users to effectively manage customer relationships

Access levels for a

dministrators, operations, r

esourcing, sales and marketing, customer managers and trainers

Create unlimited dashboards based on roles or functions such as sales, operations and finance
4.
Automation & admin
Rules and triggers automate customer admin including communications, tasks, notes, payments and surveys

Document generation tools automate the creation of certificates, sign-in sheets, delegate training packs and other materials

Use mail merge functionality to ensure documents are personalised, relevant and effective

Set-up tasks and reminders to ensure all customer-related tasks get done
5.
Data management
Export the data you need for decisions and use it more widely from manipulating in Excel or presenting in PDF or Word

Our importer provides easy data ensuring your customer data stays up to date

APIs connect with external tools such as HR systems, sales and marketing packages and virtual learning environments

Pre-built integrations include Moodle, Google Analytics, website, Zynk, Exchange and ADFS
6.
Customer communications
Manage and segment your customers and communicate accordingly

Automate all customer communications from joining instructions and booking confirmations to reminders

Send unlimited templated communications via email and SMS

Use personalisation and our email design tools to provide on-brand communications
FAQs
Frequently asked questions about CRM software for training companies.
Which CRM software is best for my training business?

If you're looking for a CRM, you certainly have a lot of options to choose from. The main thing you need to decide is whether you're after a stand-alone CRM, or one that is purpose built for training providers, typically with other functionality included.

With accessplanit's CRM software that is built for training providers, you can enjoy the additional functionality of:

Scheduling new courses directly from the opportunity or enquiry
Letting your customers book and pay through your website and automatically updating CRM
Running promotions and eCampaigns with discount codes linking directly to your shopping basket
Automating course communications and tasks based on triggers within the platform



Do you have sales and marketing tools?

Yes, we have a range of tools to target new and existing delegate opportunities including eCampaigns, social media sharing, Google Analytics and website integration.

Find out more about accessplanit's sales and marketing tools.

How do I get a demo?
Trusted by:






Get in touch with us today.
Training management software configured to achieve the results you want. Start your journey today.
View our resources