What Makes Great Course Joining Instructions In 2021?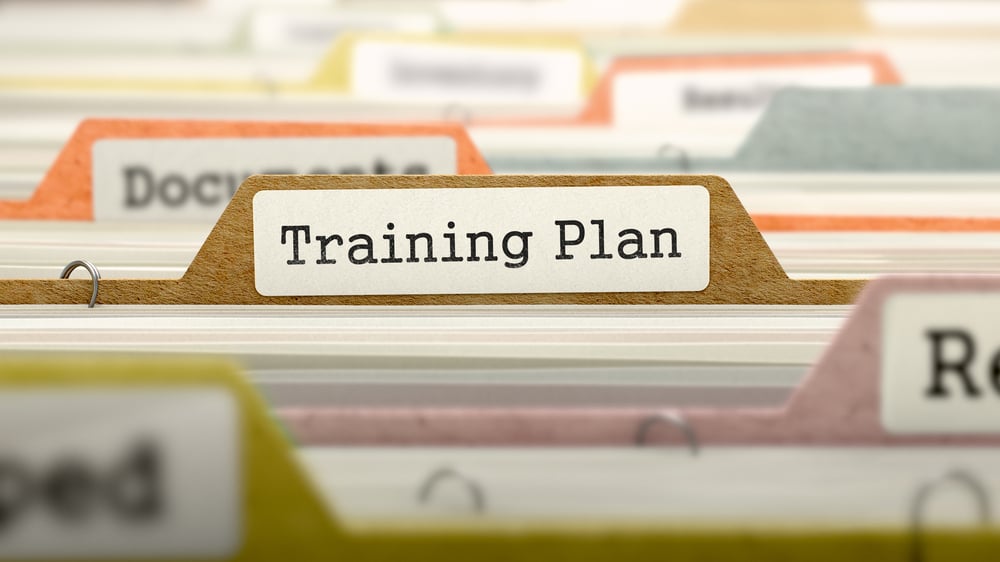 Your delegate books onto a training course, what's next? You send them an email to confirm their booking with details of the course date and venue along with joining instructions. This creates the basis of your training course and sets their expectations so it is important that you make a stand-out impression. This post explores some of the ways that you can improve your joining instructions and what you need to include.
Joining instructions are part and parcel of booking a training course. This guide includes a checklist of the basics you need to include in your joining instructions for delegates, as well as ways to go that extra mile.
Covering the basics of joining instructions
The first thing you want to do in your joining instructions is confirm the details of their booking. This will likely include the name of the delegate who is booked onto the course, details of the start time and duration of the course. Sometimes it is useful to ask delegates to arrive 15 minutes before the start time, so that they can find the appropriate room and ensure that they are ready on time. It can be frustrating for other delegates when the trainer is waiting for late-comers, so try to pre-empt this by asking everyone to arrive early.
The checklist below ensures that you don't miss any of the essentials.
Venue
Of course, the details of the venue have to be clearly stated. This includes the full address and postcode of the training venue. Although this seems like a simple requirement, it can often be forgotten.
Information about the venue should also include details of the training room or building where they should register when they arrive.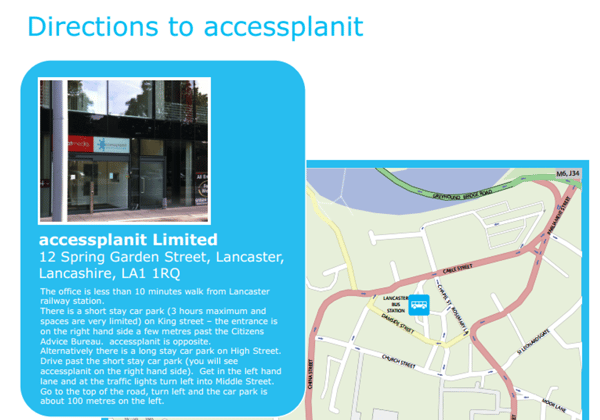 It is also good practice to include a map of the venue, providing details of parking arrangements or local transport hubs such as train stations or bus stops. This will be extremely useful for those delegates who are not familiar with the local area.
This information saves a lot of time for both trainers and delegates in trying to find the location.
Course materials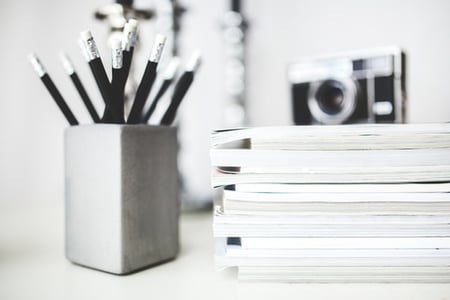 Providing an overview of the course is a great way to set realistic expectations within joining instructions. Let delegates know what they will learn and what topics the course will cover. If the course spans over more than one session, then it might be a good idea to let them know what to expect in future courses. This could excite them for upcoming sessions and keep them engaged. This also gives delegates the opportunity to set personal targets and ensure that the trainer can help them achieve these goals.
Details of prerequisites are crucial to ensure that learners are fully prepared for the course and understand the course objectives. This could include details of courses that they should have attended previously or any certificates that they should have received.
After providing an overview of the course, you can also let them know if they need to bring materials with them on the course. This could include any writing materials, books or forms that they should complete before the course date.
Refreshments
To help learners feel welcome and relaxed during the training course, it is a good idea to let them know that refreshments will be available. It is important to detail whether this is included within the price of their training course or whether they will have to purchase these items during the day. If you do offer refreshments, clarifying any dietary requirements is crucial to include within your joining instructions.
Contact details
Finally, it is important to provide contact details of the trainer or venue in case of emergency. This could be needed due to last-minute cancellations, travel delays or any queries before the course date. This lets the delegate know that the trainer is available to help and it is easy to get in touch.
Other topics that are sometimes included within joining instructions include cancellation instructions, dress code or security information.
Safety precautions
In these trying times of COVID-19, it's more important than ever that you highlight the safety measures you have implemented to ensure a safe and sanitised environment for delegates. Things like reducing training group size, placing sanitiser upon entry, protective screens etc are all great things to mention in your joining instructions to settle the minds of learners coming to your premise.
Show some personality
Make the joining instructions your own
Fully branded communications not only show professionalism but also will leave a lasting impression on the delegate. If they are impressed with the way that you communicate then it will ensure that you are their go to training provider in the future.
Encourage re-booking
Do like Dominos and offer a Two-For-Tuesday booking deal.
If that doesn't appeal to you, look at what kinds of offers and deals you can provide. Think, promo codes, early bird booking offers and refer a friend or colleague rates. Make the offer stand out on your joining instructions for maximum re-booking value.
Make them accessible
Your delegates will receive your joining instructions on a variety of different mediums including desktop, mobile, tablet and even paper! Ensure that whatever platform you send your instructions from the information is formatted for suitability so that the delegate has the best experience possible.
Conclusion
Joining instructions form the first impression of a course to delegates so make them feel welcome and excited to get started! All joining instructions differ but ultimately, it is important that the delegates are well-informed and know what to expect. Make sure that you answer frequently answered questions before they have to ask them. Ensure that you include all of the basics but show some personality too! It's also worth creating a number of joining instruction templates to speed things up in the future!
Using automated training software, joining instructions can easily be automated and buckets of times saved. What are your top tips?
Learn more about how a TMS can automate your training operations by downloading free 10 ways to automate eBook.
Other related articles include:
Using Taster Sessions As An Effective Marketing Tool
How To Make Your Customers Happy Using Automation