Surveys & feedback tools for training companies
.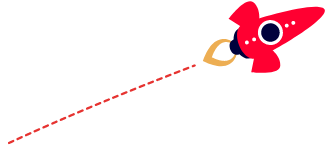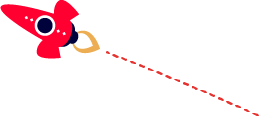 What's included
Create, customise, and modify your customer surveys and turn your feedback into actionable insight that can be used to deliver higher quality courses and attract new customers.
All in one place
Capture and store all of your feedback data from customers and delegates in a single system of record for every interaction across your business.
Utilise insight effectively to make training improvements, enhance customer experience and market your courses.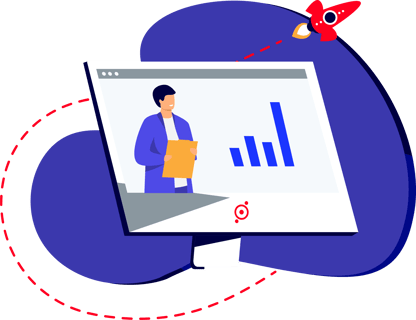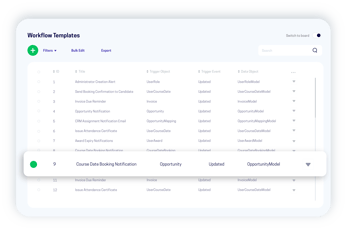 Take action with insights
Configurable workflows automatically alert the right people and trigger actions in every part of your business. Identify poor responses that need your attention, positive reviews that can be used in your marketing and identify requests for further information.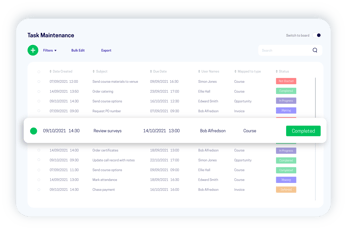 Improve customer experience
Follow up with customers easily with built-in follow-up and action planning. Automatically raise a task for the right people to step in and take action. With tools to track it all the way through to resolution, you'll be able to make sure every customer is taken care of.
Improve service levels and customer experience
Our flexible survey creation tools give you complete control over the questions you ask, helping you to extract the information that is most important to you.
1.
Surveys
Create the surveys you want with all the options you need from m

ultiple-choice, check-boxes, free-text, radio buttons and drop-downs

Create unlimited surveys including pre-course, post-course and at staged intervals to assess training effectiveness

Design your surveys to maintain brand consistency

Send surveys for completion via email or provide access from your learner portals
2.
Workflow actions
Workflow rules and triggers automate survey communications including survey completion and reminders

Set up internal alerts and f

ollow-up tasks to ensure feedback is effectively managed and followed up

Send out your surveys to both your trainers and your delegates

Use Workflows to trigger actions upon survey completion such as certificate generation
3.
Feedback & insight
Capture feedback and share across all platform users including admins, managers and trainers

Access off-the-shelf reports or create your own

Real-time data capture for effective analysis and action

Capture feedback using survey links or input feedback collected outside of the platform for a complete overview of customer satisfaction

Export key data with Word, Excel and PDF support
FAQs
Frequently asked questions about our surveys and feedback software for training providers
Which training businesses do you work with?

It is great to get a feel for the other types of organisations that use our platform
and what they do.

Establish if there are any similar companies that the supplier works with or any organisations that operate in the same way as you. Case
studies are a great way to gauge software uses. Check out our case studies in our resource centre.

How do I know if I need a training management system?

The signs are usually very obvious that your business has outgrown your current management system. Triggers for change that we commonly see are:

An increasing volume of course enquiries.
Growing administration resource required to log, process and fulfil telephone and web enquiries.
Growing manual processes required to record and manage delegates, courses and resources which include venues, equipment and trainers.
Human error is creeping in – one small mistake can affect customer confidence.
Paper-focused system for evaluation, certification, etc.
Inability to consolidate the process for all of your types of training.
Cashflow issues arising through payment delays.
The need to grow the business by offering additional courses to the most appropriate existing customers.
The need to track existing course expiry dates to offer re-registration.
Course booking is limited to office hours.

Can I take payment through a training management system?

A training management system is a great way to increase sales and increase revenue through providing the option for online booking and payment.

Find out more about our online booking and payment functionality here.
Trusted by:






Get in touch with us today.
Training management software configured to achieve the results you want. Start your journey today.