Training Companies: Is It Time To Automate Your Marketing?

How do you market your training company? Probably you have a Google Ads campaign running, you promote your services on social media (complete with a hashtag no-one's searching for), and you fire off a thousand emails a day and cross your fingers someone replies. And that all consumes a lot of time.No surprise, then, that some training companies are beginning to turn to automated marketing methods.
While word-of-mouth and direct marketing still generate strong results, it's important to complement offline tactics with online efforts. And, if you're considering automating other parts of your business, now is the ideal to evaluate your end-to-end operation to determine if you can use one platform to provide the whole package.
Let's start with the basics…
Target your audience
65% of a company's business comes from existing customers, and it costs five times as much to attract a new customer than to keep an existing one satisfied – that's according to the Chartered Institute of Marketing.
So now the question is, are you doing everything you can to retain your existing learners?
One of the best ways to do this is to treat them like, well, a person, rather than acting as if they're just another number. What we're getting at here is this: Spamming inboxes with deals, sales, and other desperate techniques won't win any fans (honestly, when was the last time you even opened an email that was clearly sent to thousands of other people too?). It's a waste of your valuable time and risks damaging your brand (for more on enhancing your brand image, click here).
Time to ready your personalised communications.
That's a whole lot easier than it might seem; you won't have to write out every individual email you send, you won't even have to write out a different name every time. A training management system lets you set up email templates that can be tailored to each learner, and automatically send them when key events occur.
This automation also lets you touch base with your learners at regular intervals without having to write another word – from booking confirmations, reminder messages, notifications and promoting relevant courses based on their order history. The benefits of this are clear: You build your brand awareness, encourage brand loyalty, and precisely target your customers with course offers they can't turn down. Oh, and it saves you bags of time.
Consider who you are
Most modern-day companies need a personality. It's a powerful way of stating 'This is who we are' in order to stand out in a competitive industry. Think Apple – 'Cool and innovative'. Think Microsoft – 'Empowering businesses'. Everything they do, everything they say (and how they say it) fits their chosen personality.
So, who are you?
Since automated training systems offer branded learner portals for learners and trainers, this provides a perfect reason to really assess your company's branding. Consider whether your company colours are on-point, whether that slogan you've used for years can be succinctly refined, or even if the overall tone and messaging are clear and concise. This is also where content marketing comes in.
Designing – or even redesigning – your branded portal also throws up the chance to drill down on your UVP, what your niche is, as well what benefits you can offer learners. Tying it all together under a fresh banner, essentially, you can study whether your online presence reflects your brand personality, and ensure that carries over to portals intended to allow users to book courses and track progress from all kinds of devices.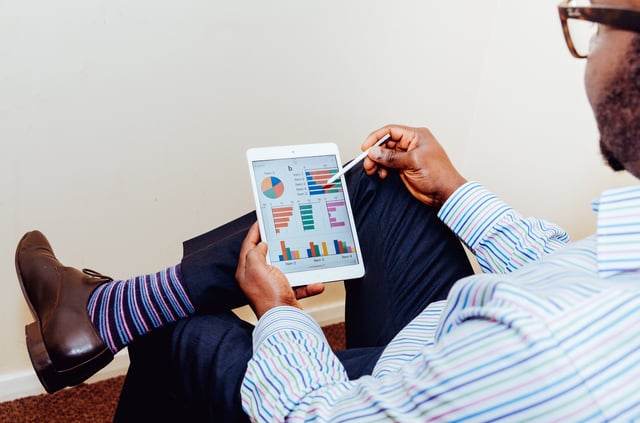 Effective tracking and remarketing
We've previously spoken about the advantages of training companies using Google Analytics, but it's worth repeating: Knowing who's using your site, how they're finding it and how they navigate it offers unrivaled insights into your business operations.
This is ideal if, as above, you're looking at your niche (or, at the very least, seeking to expand the best-performing courses). If you offer a wide variety, but IT training out-performs everything else, then you can make a strong case for focusing on that particular sector; if you realise key courses are under-performing, then you can look to cut them if they're a money-sink or better promote them.
If people are abandoning their shopping basket or navigating away from your site once they've reached a certain landing page, then you'll know that these are areas that require your immediate attention. You'll also be able to set up remarketing ads that will 'follow' previous visitors to your website – keeping you fresh in their minds and encouraging a repeat visit. If they bought course X, you can automatically then offer them course Z; if they viewed a course but didn't make a purchase, you can tempt them back by showcasing those in adverts.
And it can all be controlled through the centralised hub of a training management solution, allowing greater oversight and the ability to generate Google Analytics-based reports at the click of a button.
Feedback forms offer social proof
Social proof can be an intensely persuasive marketing tool for training organisations since it's not you blowing your own training trumpet, but real, actual learners. And you can obtain that from
You'll know how vital feedback forms are anyway, offering a chance to monitor a learner's experience – and acting on that feedback to constantly improve your courses. But, with the author's permission, you can use outstanding feedback as social proof to market your courses to similar souls. And the better the course, the better the feedback, which means better social proof, which leads to increased attendees who can provide even more feedback… It's one big happy circle, really.
There's a snag, though. If you're still stuck using happy sheets (read more about why the happy sheet is dead), then it can be a real struggle to obtain that feedback without wasting time chasing up learners or forcing them to fill in those sheets right there and then, with trainers towering above them (you won't get honest feedback that way).
Online feedback forms, on the other hand, can be completed at the learner's leisure, and their kind remarks can be copied over to a website without, say, typing them out by hand. Boom – there's your social proof, ready to be added to the testimonials section of your website.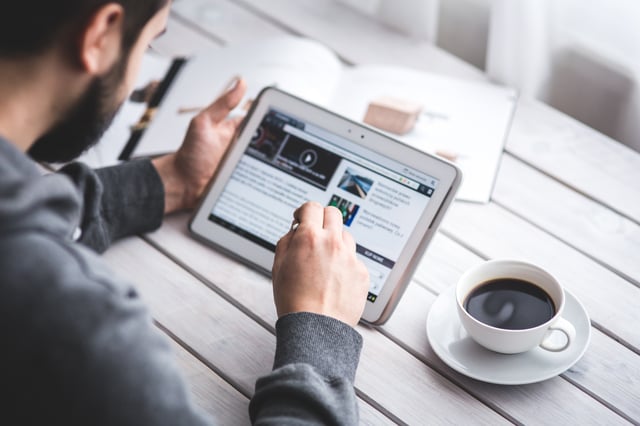 Putting customer experience is at the heart
No matter how much marketing you do, no matter how much budget you have, you won't last very long if the customer experience is poor.
Personalised marketing communications are just one part of the customer experience. A journey from initial contact to course completion and beyond. That experience is enhanced with an easy-to-use automated training system; intuitive navigation means course administrators can do more and do it faster, delivering even better service.
Let's look at the biggest factor: if you don't offer online booking (check out this 3-step guide to doubling online course bookings) these days, then it's game over. Just as bad is offering online booking that isn't accurate – nothing is more frustrating than going through the booking process, only to find out the course you want isn't available any longer. Either way, you risk alienating and losing customers, while simultaneously harming your company's reputation.
What's needed, then, is a training management software system that automatically pulls course data through to your website, meaning that users will see integrated real-time updates and instantly know which courses are available – while offering them the chance to book there and then.
Time to cue up those personalised emails and remarketing banners…
To transform your marketing, download the beginners guide to marketing designed for training companies just like you here.
Other articles you may be interested in include:
A 3-Step Guide to Generating More Course Bookings Online
10 Ways To Promote Your Training Courses Online