Sales & marketing tools for training companies
.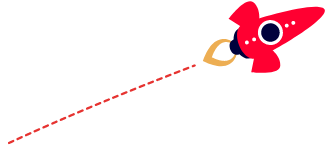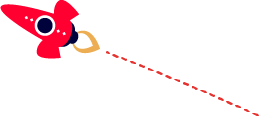 What's included
Increase sales and improve your customer experience. Give your customers complete flexibility by publishing course schedules and taking online course bookings and payments through your website.
Improve your sales and marketing results
Generate leads and enquiries, track your sales pipeline, manage sales opportunities and produce forecasts and detailed sales and marketing reports.
Target new and existing delegate opportunities the smart way by utilising eCampaigns, while shopping basket data and Google Analytics puts the information you need at your fingertips.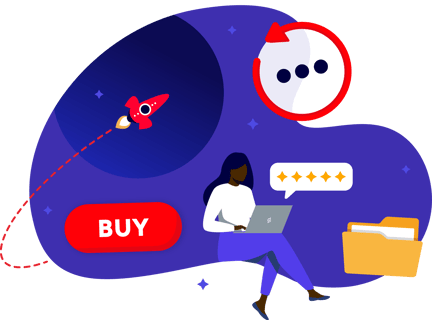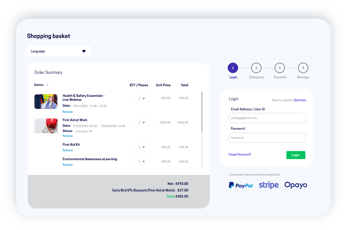 Take more bookings
Target the right people with the right message. Run eye-catching, personalised email campaigns to promote your courses and services. Track results and nurture through to course booking and beyond.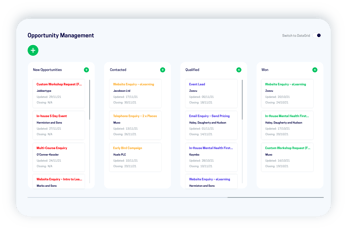 Everything in one place
Effectively manage your sales opportunities with a 360 view of your customers. Contact details, purchase history, course attendance, feedback and communication history are all in one place for actionable insight.
Improve your sales and marketing results
Fill your courses and events with powerful sales and marketing tools designed to help training companies get better results.
1.
eCampaigns
Create highly targeted lists and trigger effective email campaigns and k

eep your leads and enquiries hot until they make a booking

Use personalisation and our email design tools to provide on-brand communications

Measure campaign performance including views, clicks and bounces

Manage your newsletters, mail-outs and subscribers from one place

GDPR friendly features for marketing compliance
2.
Marketing
Capture leads and enquiries through your website and nurture through to a lifelong customer

Market courses with integrated tools including social media links and targeted email campaigns

Run promotions using discounts, price schemes, specials offers and vouchers

Capture the data that matters with custom registration forms

Integrate Google Analytics with your shopping basket to measure performance




3.
Website integration
Integrate online course booking and payment with your website for real-time updates to availability, details and price

Sell products and services standalone or alongside your training programmes

Integrate Google Analytics with your shopping basket to measure performance

Accept card, invoice, cash and voucher payments

Brand your shopping basket for a streamlined website journey and customer experience

Search engine-friendly website optimisation to make sure your offer comes out on top
4.
Sales
Enquiry, lead and opportunity management tools

Produce forecasts and pipeline reports

Use our opportunity management kanban view to manage leads and opportunities, transfer through buying stages and convert to a sale

Track all delegate interactions and provide visibility across all of your team

Resell courses and content and provide access to effectively work with third-parties

Abandoned shopping basket tracking allows for perfectly timed marketing messages and sales follow-up
5.
CRM
Gain a 360 view of your customers in one place

Record all relevant customer information including contact details, bookings, purchase history, feedback and communication logs

Create custom fields, layouts, reports and workflows for effective customer insight

Automate customer communications from joining instructions and booking confirmations to task reminders

Generate invoices, reminders, credit notes, statements and transfers
6.
Insights & reporting
Instant access to off-the-shelf reports and dashboards

Report writing tools to gain the insight you need

Insight on key information including forecasting, pipeline management and performance

Access reports in your platform or schedule reports to be emailed out to key stakeholders

Export key data with Word, Excel and PDF support

Present data in graphical and statistical views




FAQs
Frequently asked questions for training management software.
What types of courses can a training management system support?

Many course types can be managed from our training management platform including face-to-face, virtual, eLearning, sessional course plans and blended learning programmes.

Offer open courses, in-house training, bespoke programmes and employee learning.

Who uses your system?

It is great to get a feel for the other types of organisations that use our platform and what they do.

Establish if there are any similar companies that the supplier works with or any organisations that operate in the same way as you. Case
studies are a great way to gauge software uses. Check out our case studies in our resource centre.

How do I get started?

Get in touch!

Head over and submit a demo request and we'll get to know you and you can get to know more about us!
Trusted by:






Get in touch with us today.
Training management software configured to achieve the results you want. Start your journey today.
View our resources