Where to Promote Your Training Courses Online to Increase Sales

Do you struggle to advertise your training courses to the right audience? We revealed, in our Training Industry Benchmark Report, that training companies feel the industry has become increasingly competitive – and yet, when it comes to course promotion, digital tools often fall by the wayside in favour of reputation and referrals. Course promotion is, then, one of the biggest challenges faced by training professionals.

So, if you're a training provider looking to market your courses online, where do you start?
Advertise, advertise, advertise
It's never been easier to put your business offerings in front of the right people. No more billboards, no more direct letterbox marketing… These days, companies are just a few clicks away from pay-per-click ads.
These adverts, which are both optimised for searches and targeted at key users, is the simplest way to get your training business on Google and Bing (but, let's be honest, mostly Google – for now).The major downside is, for highly competitive keywords that other companies want their ads to appear for, you'll likely spend more for every click through to your website. It's a balancing act to ensure a decent ROI.
It's also worth considering YouTube advertising. Ever since the so-called 'ad-pocalypse' drove big businesses away from the site, it's left an open field for small and medium businesses to advertise on the platform, reaching a bigger audience than ever before.
Choose the right social media platforms
Social media needs to be the first port of call for any and all course promotion. A core marketing tenet is to go where your target market is, right? And everyone's on some sort of social media.
The trick is to find the right platform; the network where the majority of your audience are. So, for instance, for photography courses, the strongly visual Instagram might be your go-to. For business management courses, LinkedIn is the likely winner, since it's a network for professionals.
Each social media channel offers unique demographics and benefits. In addition to creating a welcoming social media community that's eager to consume your content, you can also precisely target adverts by age, location or even job title to reach the right audience with relevant course promotions.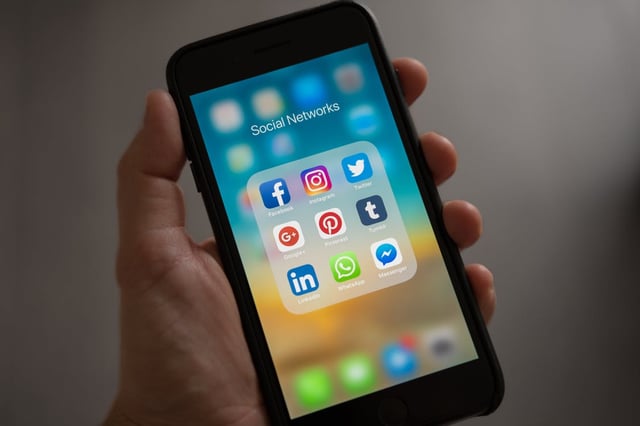 Write for the right websites
Another good way is to create bespoke content for external websites (rather than just plugging away at your in-house blog).
This is a two-pronged approach: If you can appear on sites dedicated to the training industry, that's going to look great when people Google your name: It enhances your authority and presents you as the industry leader you are. But you won't want to solely limit yourself to training industry websites like trainingzone, Training Journal, Training Industry or TD.org.
Think about the type of sites your delegates, both potential and existing, are visiting: What courses are they looking at? What are their outside interests? And how can you tie the two together with relevant, quality content that fits on the site?
Don't ignore the power of email
In the age of instant messengers and social media platforms, it's easy to forget about email marketing – but, despite being almost 50 years old, it's still one of the most effective online marketing tools available to you (we discussed how you can use emails to benefit your training business right here). There are three major reasons for its effectiveness…
You can send messages to a massive base
Emails are cheaper – so the ROI is far better
Emails are the primary way customers like to hear from businesses
Remember: The incoming GDPR, set to enter UK law on 25th May 2018, changes the way your training company can collect and use personal data, including email addresses. So, no longer will you be able to get away with buying up lists of emails – which you really don't want to do anyway.
Instead, if you haven't already, create a form on your website that lets your visitors volunteer their email address in return for valuable content, discount codes, that sort of thing. Email addresses are valuable, after all, so at least give your users a little something in return for their data.
The benefit of engaging, rather than cold-emailing thousands of prospects is that
That way, when you're marketing to new delegates, or remarketing new courses to your existing delegates based on past bookings, you have a ready-made user base that's already engaged with your organisation. They want to hear from you.
Make sure your site is optimised
No doubt you're aware of the need to keep your site optimised for key words and phrases (SEO), as well as ensuring it's mobile-friendly. Not only does Google love that (increasing your search engine rankings), it also makes your site easy to navigate. And since mobile browsing is pretty much the main way most of your delegates will be seeing your site, you need to make that as effortless as possible.
There are two main problems with a lot of the optimisation you'll see on training websites…
The search terms are vague, generic or both
The site is optimised for what the company wants people to search, not what potential delegates are searching
The issue with the first is that you're almost guaranteed not to rank for broad terms like 'training' or 'short courses'. It's just not specific enough to your website, your business, and as a result, you'll find it unlikely to creep up to number one on Google.
When it comes to the second, your site may be perfectly optimised, but if you're trying to rank for 'short courses in Cambridge', when your delegates want 'eLearning courses in Oxford', then your target market will never even see your site, let alone book their training with you.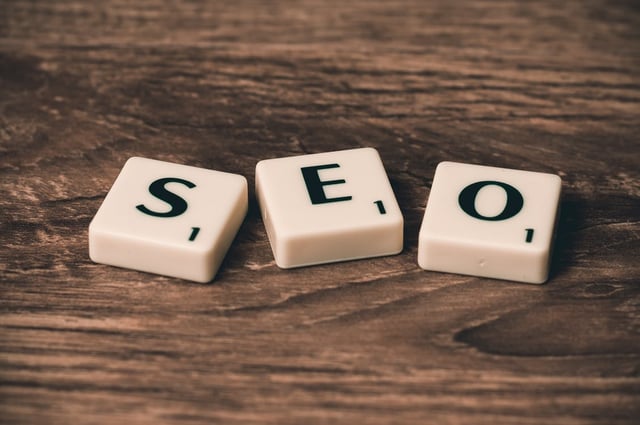 Consider your content
Oh-so-slowly, Google is changing the way. A solidly optimised site will still be useful (that's why it's on the list, right?) but far more important is to look at your content marketing output.
Whether it's videos, infographics, blog posts or articles, the content you put out online should be…
Relevant
Informative
Entertaining
It doesn't – indeed, it shouldn't – be a hard sell-sell-sell. That's not going to engage a broad customer base, but it will turn off a lot of delegates, new and old. That's because people aren't going online to be sold products; they're going there to discover information or have a bit of fun.
If you can answer questions that delegates are asking, offer well-considered opinions, or simply entertain them with highly shareable content, then you're good to go.
Invest in automated training technologies
Dedicated software, like the system we developed for training providers, is essential for growing your course bookings. In a nutshell, training management systems support you course and resource management, deliver data-driven reports and business insights, and automates key manual processes.
Firstly, you can automate and send all sorts of communications, from course updates to remarketing emails – so the system automatically handles all those time-consuming processes based on certain triggers.
Secondly, by automatically performing actions based on key triggers (for instance, emailing all those whose awards are due to expire), the training software frees you up to focus on transforming the way you run your training, such as collecting and refining course offerings based on online feedback.
Simply put, by minimising the amount of admin you and your team has to undertake, you'll be able to free up more time to focus on your course promotion (and increase those online course bookings).
You may also like...