accessplanit blog
Providing the tools you need to get the very best out of your training business

3 Marketing Tips To Grow Visits To Your Course Booking System
Your training company has launched itself into the global market with an online course booking system. Yesterday you sold training programmes to anyone who calls into the office, today you are exposed to anyone using the internet. Sounds great, but to ensure you get the very best from an online booking system it's essential that you implement an online marketing strategy that will support good volume and high quality traffic is flowing to the website at all times. Get started with our 3 step guide.
3 step guide: Implementing an online marketing strategy
To help training businesses to get one foot on the online marketing ladder, and help push the right levels of traffic through to the website, we've have compiled this three-step guide…
Step 1: Think about where the traffic is going to come from
Too often social media platforms are presented as the silver bullet for online marketing. It simply isn't the case. However, the likes of Twitter, Facebook and LinkedIn can play an instrumental role when they are part of an overall strategy.
In this first step you should see social media as a vehicle to collect potential customers and channel them towards your website.
Set up the social media platforms you are comfortable using, let's start with Twitter. Then think about the kind of targets you have for your training programmes, who do you want to come and book a place on your programme? Then using the Twitter search function type in some keywords associated with your target market.
So, if you offer leadership training and specialise in the hospitality sector, search for key companies you want to target in this sector. Follow all relevant accounts, and track who follows you back.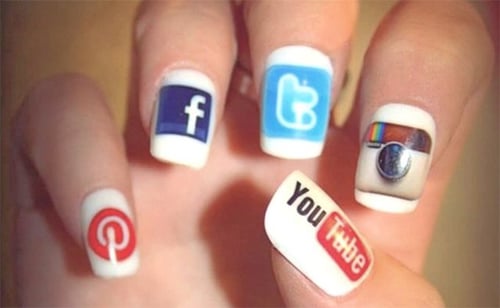 You are building a community of followers – but now you need to grow that list by passing on some valuable information…
Step 2: Kick off a content campaign
Well-written and valuable content is one of the key players in a results-driven online marketing plan, and is a great way to engage with target audience. The websites that attract large traffic numbers are the ones that give visitors a reason to come in the first place.
Think about topics for one or two blogs a week. Each time you write and post on to your website, send a teaser with a shortened link (shorten at https://bitly.com/ ) out on your social media channels. Ask them to comment and create an open environment for discussion.
If the content is relevant, interesting and engaging to your target market, the chances are it'll spark enough excitement for your 'social community' to click through and read the rest...which is conveniently placed on your website.
It's not just content that will spark that interest, great offers and promotions are likely to have a similar impact. Why not try a combination of both?
The question now, is: How do I get them stay on the site and book online?
Step 3: Converting visitors into customers
Getting clever with the way you link up your pages is crucial to completing this simple but effective online marketing strategy to get the maximum value from your new online booking.

This is really about channelling traffic to your booking page, so there needs to be two things in place:
1. A live 'click here' link for visitors to seamlessly land on your booking page from your blog
2. A good reason for them to make the switch
If your blog is about sales training, for instance, and you have developed an interesting debate around the most effective ways to 'close' the sale – there should be outlets to the booking page throughout the piece.
For example, the 'outro' at the end: If you would like to develop your sales skills with a proven trainer, click here and sign up for one of the last few places on our next one-day training programme.

You can also work the links into the copy (note, we've italicised where the link should appear): "Good quality training providers will demonstrate this point in their training programmes, giving delegates ample opportunity to develop their skills…"

These three steps will give your training business a great start in online marketing and certainly help to develop a strategy that gets your new online booking system showing some value.

Getting it right takes time and the finer detail is always dependent on the market you are selling into. However, the fundamentals (social media, content and effective linking between pages) always remain the same.
Interested in learning more about how content marketing can drive your online course booking? Download the beginners guide to content marketing for training companies.
Other articles you might find interesting include:
How To Increase Online Bookings Within Your Training Company
Increase Online Bookings Using Marketing & Promotion
Sign up for a free demo!
See for yourself just how our training management system can help your business
Sign up now