6 Essential Metrics You Need to Track to Grow Your Training Business

Is your training business effective? We're not just living in a data-driven world anymore; we're data-soaked, and experts reckon that around 90% of the information swirling around was created in the last couple of years. And, used correctly, that data offers an unrivalled opportunity for training companies to enhance their course offerings and increase their bottom line.
You might be thinking: How do I grow my training business?
As a training professional, there are key metrics that you need to study, to know if your organisation is moving in the right direction, and using that information to understand how and where to grow your business.
This post explores the following key metrics:
1. Training Take-up
This is the most basic metric, so we won't dwell on this one. It may feel like a popularity contest, but looking at the level of take-up for the training you offer can still be enlightening.
As your promotional marketing ratchets up a notch, as word-of-mouth spreads, you may notice more and more are opting to learn with you. Essentially, are learners besieging your company, clamouring to be trained by you and no-one else?
TOP TIP: Expand on what works and ditch what doesn't – got a course with worryingly low sign-ups making a loss? Ditch it. Alternatively, take an in-house course-only (learn more about effectively managing in-company training courses here) approach to ensure overheads are covered.
2. Skills Application
Cultural or behavioural change won't happen overnight (we're creatures of habit, after all), but measuring the application of skills taught is necessary because it definitively tells you whether your training is working. If you're an IT training company, for instance, training delegates on a new computer system, are they effectively using that system post-training?
If the answer's no, then the training might not be right – or, at least, it's worth investigating what other barriers learners are facing that prevent them from changing the way they operate, and how your training can help overcome them. To adequately measure these sort of metrics, communicate with your clients – in addition to receiving necessary data, it keeps that professional relationship alive.
TOP TIP: Use staged feedback for a true overview of how your training impacts learners. It starts with pre-course evaluation to discover delegate expectations, followed by post-course feedback rating your training – but encouraging feedback 3 months after the course will show you how well those skills are applied. And that leads us to…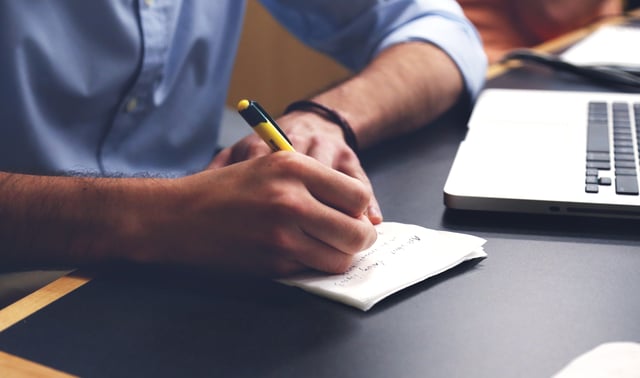 3. Delegate Satisfaction
It's one of the oldest, and generally most reliable forms of insight: Feedback. Pre- and post-course evaluation is a metric that needs constant assessment, in order to see what delegates expected prior to the course and whether it ultimately delivered. Most training companies use paper-based 'happy sheets', completed at the end of training, to discern what their learners really thought. The downside of this method is that, in the presence of a trainer, delegates are more likely to give the answers they think you'll want to hear (unless the training was irretrievably poor).
Recommended read: Is the paper happy sheet dead?
Even the name 'happy sheet' subconsciously informs how delegates should respond – regardless just how happy they are with your training. It risks delivering a result that's a nice ego-boost, but impractical for refining your company's programme. Emailing feedback forms, or using automated evaluations complete with reminders, allows you to store and use that data easily, while delegates can take the time to really consider what they thought about the training and the trainer and whether they measured up to expectations.
TOP TIP: Learn more about using feedback to grow your business right here.
4. Marketing Data
The impact of just about every form of digital marketing can be measured, which is incredibly handy when looking to promote courses in a competitive industry. Core tools like Google Analytics measure metrics like website clicks, most popular pages and how long folks stay on each page – even if you're monitoring stats from other software, such as Wordpress or Hubspot, Google Analytics is necessary for a greater overview, with data you can really act upon.
Perhaps the second-most important data you'll want to study are from email blasts (email campaigns are still one of the most dominant forms of marketing) – so you can see, at a glance, who's opening your communications, when they're opening them, and if they're acting on your CTAs. Most bulk email services also let you perform A/B tests, meaning you can constantly refine what's working – whether it's eye-catching subject lines, irresistible copy, attention-grabbing designs… pretty much anything – and stop wasting money on campaigns that aren't performing.
A/B tests are also available for other digital marketing tools, such as pay-per-click ads. It's all about getting more bang for your hard-earned buck. Other marketing metrics you'll want to be looking at are CTRs for PPC and levels of engagement on social media.
TOP TIP: Test. Test. Test. Remember to take your time assessing and reacting to the data – what you're looking for are clear patterns of success, not a one-off one-hit wonder. Check out more tips on content marketing for training companies with our free content marketing guide.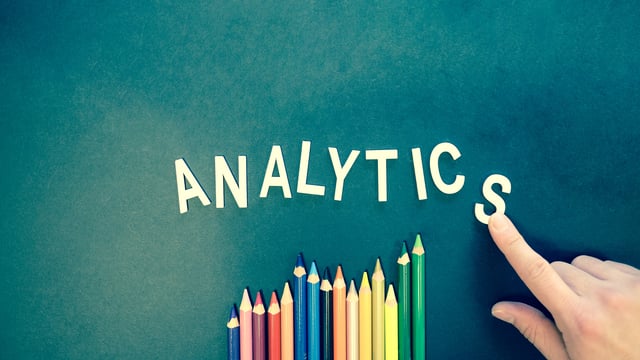 5. Workplace Efficiencies
There are two types of efficiencies that training companies need to be monitoring: Company-wide procedures and individual performances – each informs how efficient the other is. If key processes are taking too long, the impact crashes through the business, felt at every level.
Just as you would when monitoring employee productivity, once you've zeroed in on inefficiencies that are costing your business time and money, you'll want to monitor the situation – set reasonable goals, to see if processes are too clunky or time-consuming, then implement an effective and actionable strategy. For instance, typing out individual course communications can take up an inordinate amount of time each day (and it's not something you can avoid doing), so this is an area where automated training administration – you know, the systems that cut your admin time in half – might prove useful.
Coupled with decreased manual processes, training management systems also offer additional business insights and metrics, so you're able to make the best use of the resources you have, whether it's your technology or your dedicated training professionals.
TOP TIP: Automate wherever possible, as the benefits are two-fold. Automated systems remove time-consuming processes, and they allow training professionals to focus on other important tasks, from their enhancing course offerings to studying data to build a better business. This download offers 10 ways your training company can automate…
6. ROI
You want your training business to be better, to grow, and to reap the rewards that investment brings. So, measuring those bottom-line results is key to defining the trajectory of your company.
For some, this is the only metric that matters – but it's only really possible to effectively measure when it's informed by other key metrics. Is ROI down because you're spending out on marketing that isn't resonating with your target market? Or is it up because you've turned positively reacting to feedback into an art-form. All other metrics feed into measuring your return-on-investment. And the results should speak for themselves: Increased savings and profits. Check out how you can use dashboards to effectively track key success metrics.
TOP TIP: Evaluate what's keeping you and your team busy. Because if certain tasks and manual processes are taking up too much time, it's stopping employees from concentrating on delivering incredible training services.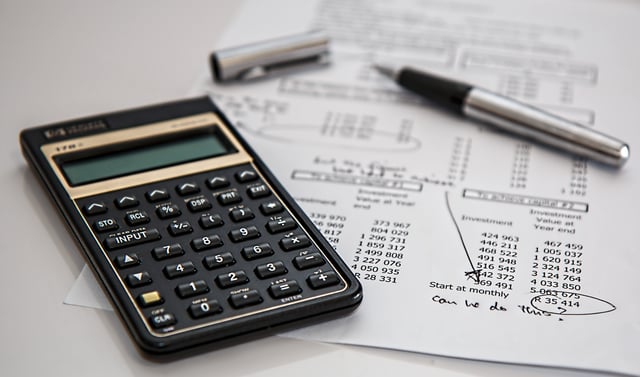 Measuring multiple metrics is a sure-fire way to take control of your training, but to deliver the very best for all your delegates, use that data to develop departments and your business.
Reporting on your bottom line? Check out our guide to the 5 costliest mistakes made in training today.
Like this? Then you'll love…
Information Tracking Essentials for Your Training Business
How Does Training Automation Benefit Your IT Team?