Communication Tool for Training Companies
Provide the information your customers and associates need, when they need it
Communicate your way
Communication workflows- work smarter, not harder. Set up rules and triggers just once, and the system will do the rest! Send all those time-consuming communications automatically. So, no more endless emails; manual certificate generation, or invoice chasing.
Free Trial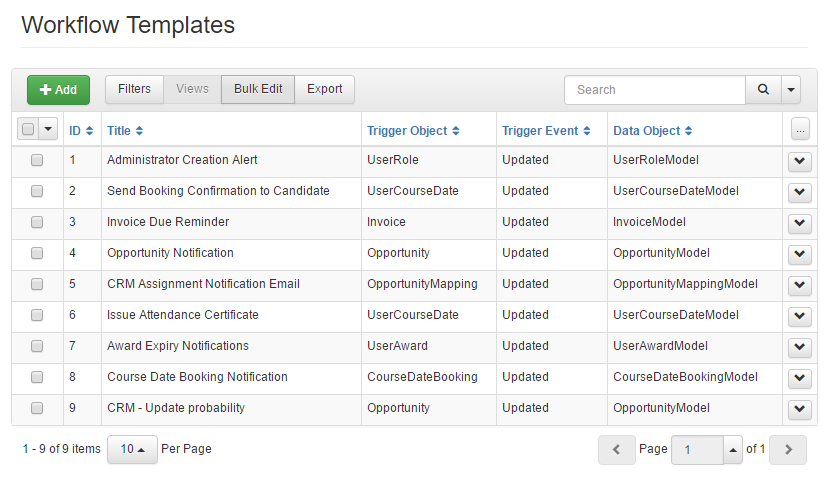 Automate your communications
From a learner's booking confirmation, to venue updates for your trainer- workflows can automatically send a whole range of template communications via email and/or text message.
Free Trial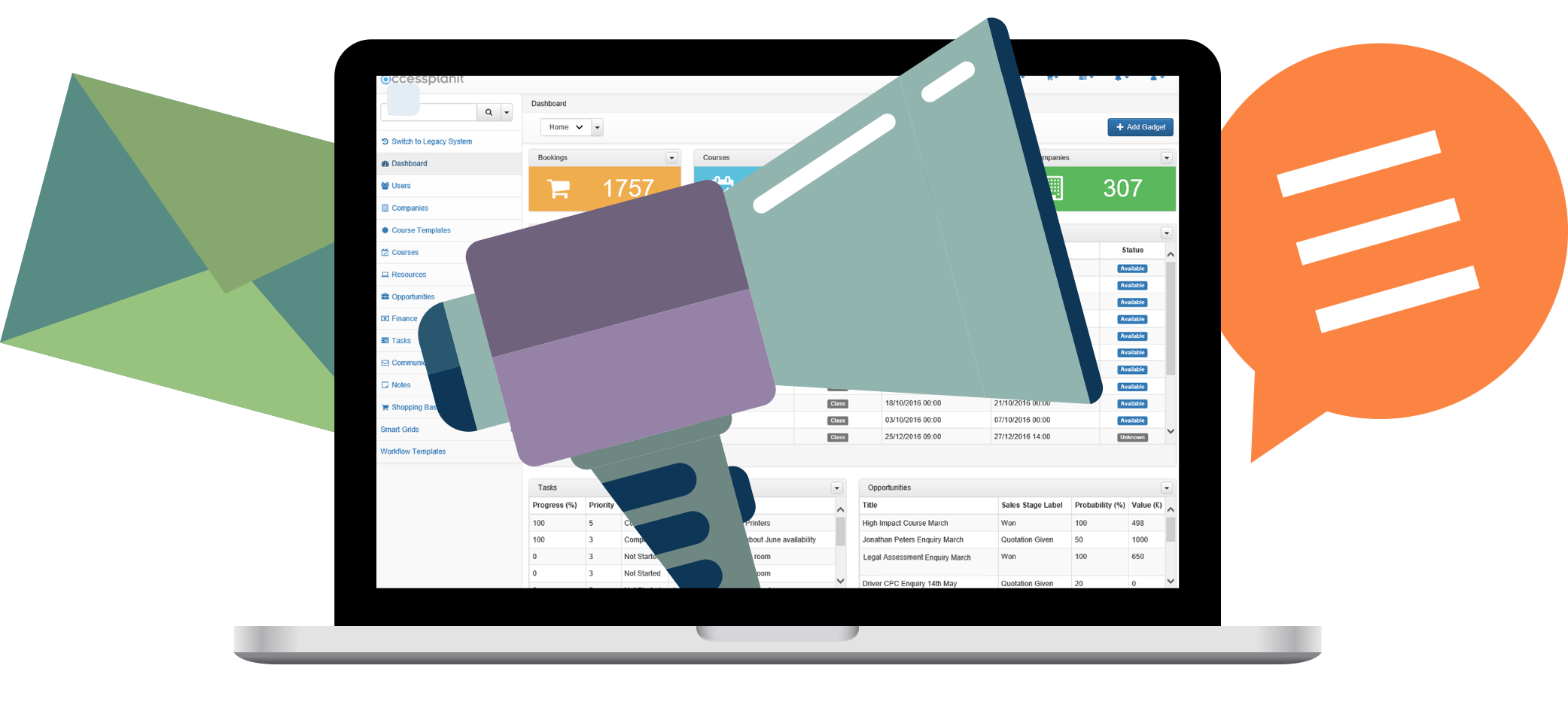 Provide an effortless learner-journey
Map all of your learner's interaction points, and schedule communications in the Workflow Engine so you never miss one again. Put the information in front of your learners when they need it, to keep them returning time and time again.
Free Trial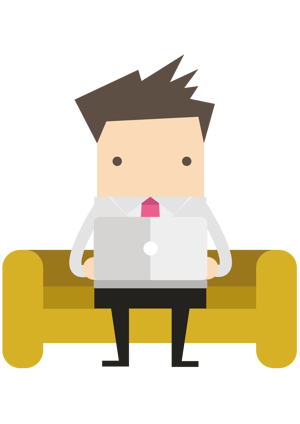 Communication software that delivers a world-class customer experience
Automate joining instructions, booking confirmations and follow-up feedback forms
Manual admin made easy for your training business
Map all of your customer touch points and schedule them in the Workflow Engine
Place the right message in front of the right people at the right moment with intuitive triggers
Create branded materials and communications that make an impact
Set specific triggers to send automated emails and schedule reports for total company overview
Improve communication across your business
A wide range of filters and triggers for complete flexibility
Sign up for a free demo!
Streamline your processes and cut your admin time
accessplanit contained all the functionality we required to simplify processes and speed up training accessibility across the pharmacies. We are delighted with the results and capabilities of the system.
read our case studies