accessplanit Hosts Successful Training Event for Customers

As a training management system provider, we understand the absolute importance of training. And, that's why we frequently offer free training opportunities for our customers including live webinars, comprehensive help guides and on-site workshops. Last month, 27 of our customers joined us at our offices in Lancaster for a session all about Workflows! Here's how we got on...

The training day was designed so that customers of all abilities could come to understand more about the module and how they can apply the knowledge to their organisation in order to meet their goals.
There were two simultaneous sessions which were based on user experience. In The Hub, customers were taken through creating their Workflows from beginning to end, whereas more advanced module users were able to delve deeper into more intricate set ups and rules that could elevate their communications to a new level.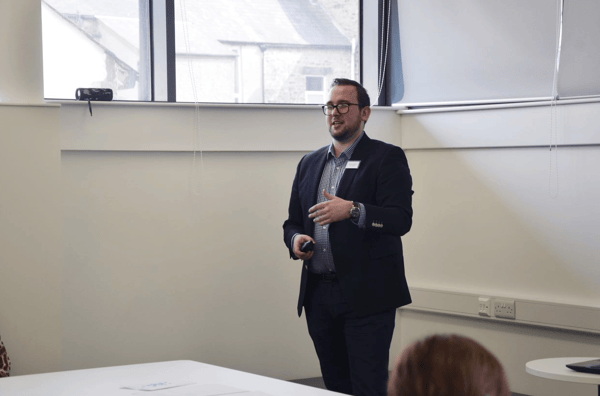 The day also provided customers with 1-2-1 sessions with a member of the team so that customers could run through any individual system opportunities that they wanted to explore.
Customer Success Manager, Matt said, "throughout the day, customers shared best practice with each other and discussed topics that applied across the board. Customers gave excellent feedback on the day, with 100% of the attendees saying they would return for a similar day on another topic!" .
The Workflow management module - what is it?
Our powerful Workflow Engine is designed to enable you to do more with your time, by automating all those manual admin processes you find so tedious and time-consuming. It's one of the primary benefits of choosing an automated training management system - a clever piece of kit that means you can cut your admin time by 50% by letting the system do the hard graft.
Let's take a look at what our Workflow Engine is, and how it actually works for you.
Here at accessplanit, we characterise automated Workflows as 'if X, then Y', or 'if this, then that'.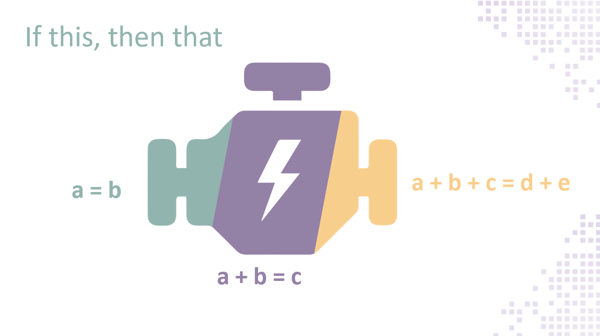 A Workflow Engine offers you and your team the ability to issue a series of commands to your course management software; instructions that can then be automatically undertaken by the system without the need for you to get involved with the manual processing.
Let's say, for instance, that you want to remind certain delegates that their first aid certificates are expiring. In addition to urging them to re-book their training with you, you'd also like to offer them a special discount if they return to you.
You craft your branded email, and then there are two options available to you.
You trawl your contact list and manually select individual recipients based on their award expiration.
Or
You instruct the system to email only those delegates whose awards are about to expire.
The Workflow Engine will then handle that request: 'IF a delegate's compliance-critical award is due, THEN send this email.'
You could even create a follow-up command that sends another reminder after a week, a month, a year, and so on. Essentially, you create the rules and the software plays by them.
But wait...
We were offering these delegates a discount. So, rather than applying individual discounts as each delegate books course their online, you can use the system to generate and apply discount codes. And tell the Workflow Engine to send confirmation emails and text messages once the new course is booked.
Workflow commands aren't just limited to reminder communications. Almost every automated activity you undertake using the accessplanit training success platform operates on this principle, from scheduling business reports and insights to sending out invoices to companies.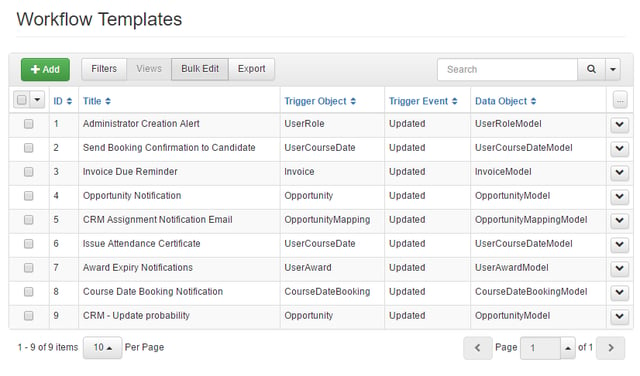 How does the Workflow Engine benefit my training company?
Now we know the basics of what Workflow management is, and how it can be applied to your training organisation, we ought to look at what that actually means for your business.
Already, we can see the advantages of choosing a system that removes manual processes and automates activities in this way - but let's drill down on how these can enable you and your team to do more.
Save your training business tons of time
Perhaps the biggest benefit to your business is that it saves you time - at least 50%, according to our customers. Instead of manually processing each and every course booking, communication, trainer schedule and so on, you can essentially 'fire-and-forget', leaving the software to do the hard work for you. And that means...
Increase efficiencies
Companies are always looking at where efficiencies can be made without sacrificing quality. In our tech-dominated age, automated Workflows are the obvious answer. By freeing up time, across a variety of departments, key stakeholders can concentrate on refining existing procedures or training staff. Workflows also mean that, should a procedural error occur, you'll be able to easily identify where the problem lies.
Standardise processes and procedures
Workflows enable you to standardise your entire process with delegates - from first contact to final certification. This means, at every stage of the relationship, both you and your delegates know precisely what to expect, which reflects incredibly well on your business (encouraging authority, trust and repeat bookings).
This standardisation also translates to the business itself, offering stability and surety to employees. Essentially, then, Workflows allow you to maintain a consistent level of quality across the board at all times.
Improve your internal communications
You and your team won't just be communicating more because of all that time saved. You can literally command Workflows to communicate key information at set times and to set people. So, for instance, in preparation for those head of department meetings, you might want to set up a Workflow that emails important information to key stakeholders at a set time each month. And that helps with...
Business expansion
One reason why so many training companies implement training management software is so that they can embark on business expansion. It's not just because business leaders find they have more time to focus on growth; it's because our Workflows enable training professionals to see, at a glance, incredibly useful insights.
This means that, when deciding to offer additional popular courses (or pulling less successful ones from the schedule), it's a fully informed business decision based on hard data, extrapolated from the system and provided to those who need that information.
So, now we know what a Workflow management tool is, the only other question is...
Is it time to implement intuitive Workflows across your training business? Book a free demo today.
You may also like...
New Feature: Multi-Dimensional Workflows Shape the Way You Manage Your Processes