accessplanit blog
Providing the tools you need to get the very best out of your training business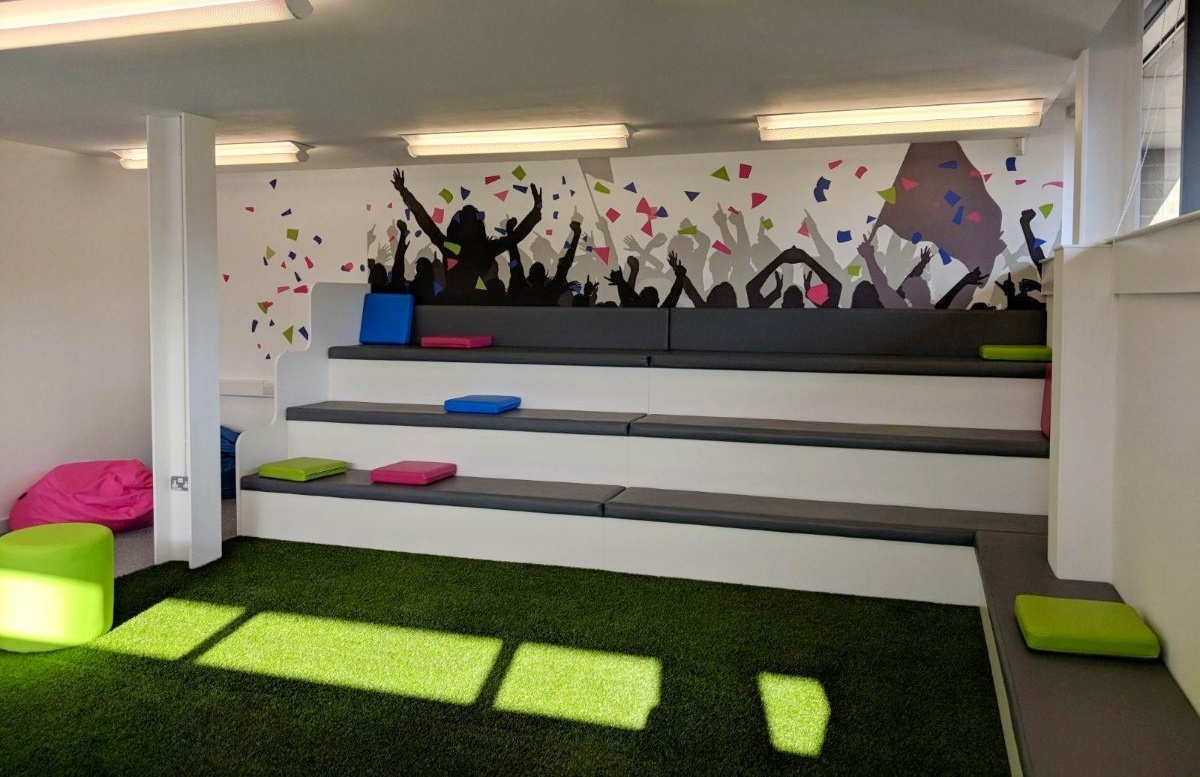 accessplanit Launches New Team Space After Record Growth
It's finally ready. After several months of hush-hush secrecy and far too many late nights staring at blueprints and design plans, we're incredibly pleased to announce that accessplanit has a beautiful, brand new office space: The Hub. We wanted to provide a place where the team can come each day to have fun, get things done their way and most of all, somewhere that they can be proud to be part of!
Introducing The Hub
With the Lancastrian sunlight crashing through large, picture windows, our new space – which forms an extension of our existing offices on Spring Garden Street, Lancaster – is designed to reflect who we are and what we believe: A modern software house that's supportive in developing in-house talent, dedicated to enhancing skills across the business, and fully equipped to meet the needs of training professionals worldwide.
Our new office allows every employee to…
Collaborate on projects
Brainstorm ideas
Learn new skills that nurture our team and support our customers
Provide a space for motivational and educational speakers
Relax – award-winning software development is intense, after all
And the staff are incredibly enthusiastic about their fresh and modern workspace. Marketing Manager, Hannah Churchman said:
'The Hub is a really beautiful space. More importantly, it's our space. A tangible reward for the team, and one that solidifies accessplanit's reputation as one of the best tech companies to work for in the north.'

And Support Helpdesk Team Leader Stuart Grice, beli
eves that our new office 'totally fits with the accessplanit ethos.'
'It's cool. That's the first thing everyone notices. Like something out of Silicon Valley. The ideal environment to work on new projects and enhance our skills. And it'll really help the whole team serve our customers better than ever before.'

Taking cues from some of the most creative companies in the world, the brilliant team at Whitespace in Bolton designed a stunning office that features long, sweeping sofas, split-level amphitheatre-style seating area, the requisite astro-turf every tech company needs – and, of course, a rainbow colour scheme that seriously pops.
What is the space for?
It's a meeting space.
It's a learning zone.
It's a breakout room.
It's a reward to all our staff for their dedication and hard-work.
…Oh, and it has a pool table, too.
Of the grand opening, our Managing Director, Dave Evans said:
'I believe that our staff is our greatest resource – and The Hub emphasises that belief. accessplanit is proud to encourage a workplace culture that values trust. Trust that every team member is responsible with their time. Trust that they can get the work done their way. It's about taking ownership and taking pride.'
Our relaxed workspace forms the cornerstone of our ambitious growth plans – but this is just the beginning. After a stellar 2017 that saw us break all previous records, from a 168% increase in profits to an increased head-count, we're ready to step it up to the next level this year.
As part of our planned expansion, we're also focusing on increasing our workforce with tons of new talent, helping all employees develop their careers and delivering an intuitive course management system guaranteed to increase revenue and slash training admin time by 50%.

Before, during and after the transformation
Could you see yourself working here? We're hiring! If you're looking to advance your career in software development, we're looking for graduates with a passion for .NET Development for our accessplanit Talent Program. Find out more and see how to apply here.
We're hiring: Software Developers
Want to get to grips with the latest technologies in a relaxed working environment working for a company that offers an annual bonus, regular social events, healthcare cash plan and additional benefits?
You might also like…
Sign up for a free demo!
See for yourself just how our training management system can help your business
Sign up now