Reputation, Referrals and Remarketing: How Training Companies Can Ensure Repeat Bookings

How do you drum up business? How does your company stand out from the crowd? If you're anything like the training organisations we surveyed for our Training Industry Benchmark Report 2018, then you probably feel that the most effective marketing methods are…
Reputation and referrals.
Yep, a full 70% of those surveyed said that these were, by far, the most effective ways to promote courses. Social media, SEO, PPC? Forget it! Digital marketing gets no love here.
In today's tech driven world that's just not sustainable. Not when 43% admitted that they feared that GDPR would impact their sales and marketing activities, while 31% said increased competition was a major barrier to success. What we really need to do, as an industry, is to look at how we can bring the offline and the online together in a cross-channel marketing campaign.
So, firstly, what does a reliance on reputation and referrals really tell us?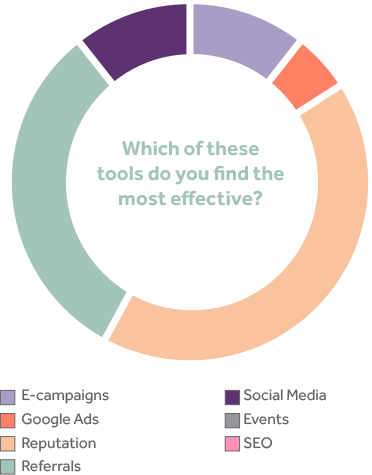 They tell us that you have happy, satisfied customers. Congratulations! Your training is so incredible, so life-enhancing, that your learners can't wait to tell everyone they know that they just have to sign up with you.
But hang on. Haven't we missed a step here? We've gone from serving one happy customer to waiting for the next one to come along. This, despite the fact that it's cheaper to retain existing customers than it is to acquire new ones. So, while you might be relying on your contented customers to spread the word about your training company, we shouldn't be neglecting those already familiar with us.
Types of remarketing
The hard work is done. Your business is already attractive to these learners; they're on board with your training options; they know and understand your brand and values. Now, we need to think about how best to have them book further courses with you, which means we need to look at our remarketing options.
Despite the training industry's reluctance to fully embrace digital marketing tools, the two simplest ways to remarket your business to existing customers are:
1. Remarketing ads – you know, those adverts that follow you around the internet – and emails,
2. Email remarketing - Yes, it feels like it's been around forever, but emails are your A-star remarketing method. Email marketing is still one of the best channels available to you, as it's a direct line to your customers that provides an incredible return-on-investment, relative to its costs. So, if this isn't one of your primary marketing tools, you're missing out.
Both methods are effective for remarketing to your courses but for this blog post we'll be focusing on email remarketing.
Email remarketing for your training business
Generally speaking, there are three types of email remarketing that training organisations are going to use, each designed to achieve a different goal:
Cart abandonment remarketing – These are those cheerful reminder emails that say something like, 'You forgot to book this awesome course!' Perhaps they're not ready to buy, or maybe they genuinely forgot they'd added a course to their online shopping basket.
Either way, these emails act as a natural and helpful way to nudge the buyer along the path to purchase. Interestingly, studies have shown that you should send two 'cart abandonment' emails, since significantly more act upon the second reminder (a 54% sales increase, according to Experian).
Reactivation remarketing – Been a while since you've heard from your learners? Drop them an email to see how they are. It's all about re-engaging with a lapsed audience, while signalling that your training company still values their custom, even after all those day, weeks, months or even years since they last booked a course with you. You'll likely use this sort of email in conjunction with an exclusive offer, to tempt them back to your website.
Post-purchase remarketing – This is the more common form of remarketing, since its objectives are far broader. It starts with a 'thank-you for your purchase' email, which also lists similar courses they may like. Already, then, simply by thanking them, we're cultivating this relationship. And it goes on from there, with exclusive rewards and discounts for loyal delegates, highlighting courses that may be of interest… And so on. It's about creating a constant communication exchange that builds the relationship.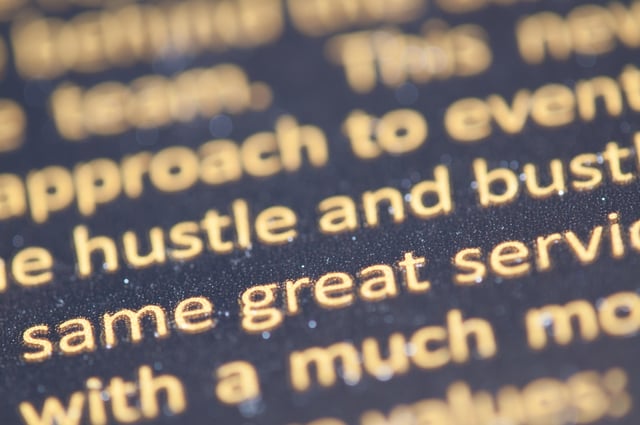 Get personal
Think about a time when you've gone into your favourite shop, to be greeted by name. Or maybe the cashier asked how you're getting on with the product you recently bought from them. Hey, you visit here all the time, it's nice to be remembered, right? It makes you feel valued.
A uniquely personal, individualised email has the same effect on your learners (helped along by your beautifully crafted copy, of course). And if you doubt the power of personalisation, consider…
Personalised emails had an average open rate of 18.8%, compared to 13.1% for impersonal emails, according to Statista
58% of all revenue is generated by segmented and targeted emails, say the Direct Marketing Association
Individualised and segmented email campaigns are the most effective personalisation, according to Ascend2
Let's say you're looking to increase bookings for a certain course. You can see all the people who booked similar or related courses in the past – maybe even for compliance purposes – so, now, it's time to let those past learners know about your latest course offering. Remember, these are customers who are already familiar with your company, so this isn't a cold call-style communication.
Be warm, welcoming and, most importantly, specific. This prevents seemingly 'personal' emails still feeling robotic. Use their first name. Don't just tell them they'll love these new courses; show them why, by referencing their course history and how it is related.
What we're looking to avoid here is, firstly, coming across as too chummy or false (we're professionals here, after all) – you've probably received emails that over-use your name or struck a disingenuous tone, and what did you do? Sent them all straight to the trash, right? That's ok, it's where they belong.
By the same measure, your communications can't be generic and personality-free. You're attracting the attention of valued customers here: You know who they are, what their past orders are, what style of training they prefer… You're doing so much more than just selling them fresh training; what you're really doing here is nurturing that relationship, using the data you hold to create tailored communications.
Your emails should feel like you've manually typed out each word by hand, otherwise it's not remarketing; it's just broad, general marketing that might hit or miss the target. In other words, the theory and the practical execution aren't aligned, which damages the entire remarketing campaign.
Simplify the remarketing process
Still, though, you'll find it's a lot of work tailoring each and every communication for each and every recipient. That's on top of all the other day-to-day tasks you have on your to-do list. What's needed, then, is a means to creating bespoke emails in a snap.
And, that's where automation comes into play.
You might've already used an automated emailer, like MailChimp. These are a great way to quickly email a lot of people, thanks to their simple drag-and-drop/copy-and-paste principle, meaning just about anyone can design professional-looking emails.
But for any meaningful remarketing campaign, these off-the-shelf programs aren't going to be able to deliver the full experience – so your business goals will remain unfulfilled. True, you can segment your email lists, so only your chosen recipients receive your email, but you'll struggle to create bespoke emails for every target.
What you'll need is a dedicated automated emailer linked to your training management system to maintain a consistent customer journey. This allows you to create intelligent, templated emails that fully match your brand and that has complete insight into your delegates training history allowing total personalisation.
The end result is, you have more time to focus on things like the execution of your remarketing campaign (or even 'fire-and-forget', leaving the system to do its own thing while you concentrate on other work), rather than manually crafting a hundred different emails.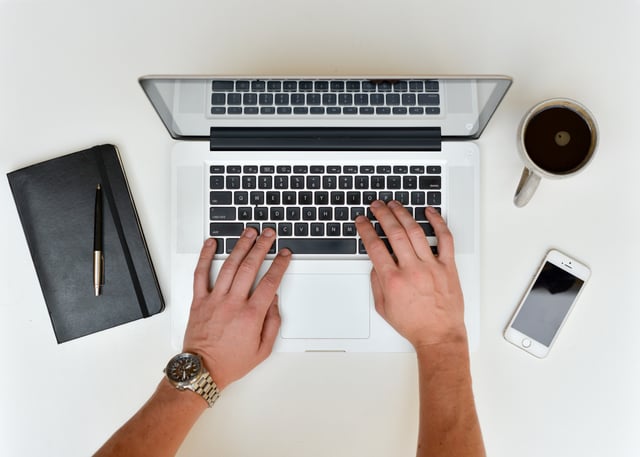 Taking remarketing further
A single, hopeful email isn't going to cut it. We already know that just to get someone to complete a previous purchase takes at least two email prompts, so consider how often you may have to contact your learners for courses they haven't even considered adding to their basket.
This is where it gets tricky, particularly if you're new to remarketing. See, what we want to create is what's called the Baader-Meinhof phenomenon; the illusion of frequency. Have you ever thought, 'I really need a new pair of red boots', then suddenly, you're seeing red boots everywhere you look? You become hyper-aware of all these seemingly random, coincidental occurrences, which reinforces the cognitive bias that – in this case – you and your new red boots are destined to be together.
That's what good remarketing should be.
Do not spam your learners. If you're investing in remarketing ads, then you're going to want to ensure you're not relentlessly displaying the same ad, on the same site, for the same person, since pretty soon it'll become obvious what you're doing. The same applies to email remarketing; you want to ensure that you're not obviously sending mechanical emails at a set time and date, day in and day out. Doing so breaks the illusion of frequency and comes across as forced.
And the moment your audience realises you're lazily targeting them or bombarding them with messages, you're likely to lose their custom – no-one, after all, wants to feel they're just being used to make a sale. It devalues the relationship you've been working hard to nourish.
Ah, time once again to introduce our old friend automation to the remarketing chain, which allows total control over how often you're getting in touch with existing delegates, and what they're seeing. The alternative is to set reminders in your calendar to send follow-up emails in 7 days, 30 days, 90 days, which isn't very practical.
There's no right or wrong answer to how often you should send emails. We know we don't want to fill up their inbox with emails. At the same time, we don't want to send just one meek and apologetic message once a month that just gets forgotten about. Most marketers play it safe by opting to send about three emails a month, but you'll likely find you need to send more to see any significant results.
Map out a workflow that feels natural – and test it.
Test the frequency, the messaging, the offers, everything. You may notice that by upping the number of remarketing emails increases your course bookings; it might turn out that call-to-actions in your subject lines perform best. That's the beauty here: The data will tell you exactly what impact you're making, and where you need to tweak the remarketing formula.
During this time, you'll also want to consider what each remarketing email is actually offering: A discount, a trial, course information, further training. Each email should add value to the learner and benefit the relationship.
Because that's what remarketing is really all about.
Learn more about marketing your business through content by downloading our beginner's guide.
If you found this interesting, you may also like…
9 Tips Training Professionals Need to Know About Social Media Marketing
How to Use SEO and PPC To Increase Course Bookings