7 Tips for Survival in a Competitive Training Industry

Each year, the training world seems to get just a little bit more competitive, doesn't it? That's certainly the view of 24% of those we surveyed in our Training Industry Benchmark Report, who claimed that one of the biggest challenges to running a successful training business was increased competition. So, how can you combat against the rising tide of rivals?
Ensure organisational agility
Efficiency is at the heart of any successful company, meaning you need to ensure you're capable of organisational agility - being able to respond to emerging markets, emerging competitors, emerging technologies. A training company that can swiftly react to changes in the market is more likely to retain and increase their customer-base.
That might mean restructuring the company hierarchy, or investing in dedicated systems built for training and course management, designed to eliminate time-wasting manual processes, but as the industry becomes increasingly competitive, it marks the difference between failure and success.
Reputation leads to loyalty
Reputation: It's considered, by training professionals, one of the most effective marketing tools out there, and with good reason. A golden reputation equates to trust in your brand, and trust in your brand is a sure-fire way to boosting learner loyalty. In addition to repeat bookings, you'll likely find an increase in new business referrals from existing customers who know they can rely on the courses you provide.
Focus on your USP
What separates you from the competition? You all provide training, but knowing why a learner should choose you over another course provider means focusing on what you're offering.
One of the biggest mistakes growing companies make is to assume that to compete, they should do everything their rivals are doing, and more. The saying 'Jack of all trades, master of none' springs to mind, doesn't it? Because it's not about spreading yourself thin, but specialising in your niche.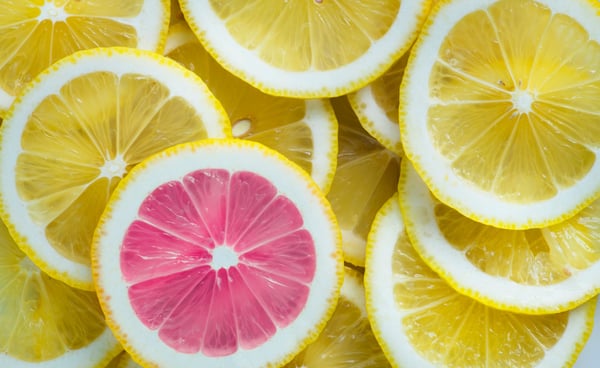 Use business insights
These days, we're simply swimming in data. Training businesses are no exception. Whether it's shopping cart abandonment rates or Google Analytics integrated into your website, there's plenty of facts, stats and figures to sink your teeth into if you have the right system in place. This means your company will be well-equipped to make informed, intelligent business decisions based on facts like your most-visited web pages, keywords people are using to find you, and even popular courses and trainers.
Continue refining course experience
Improvement must be continuous. Even when you've refined a course to perfection, you'll want to assess whether any further changes can be made - are you running it at the right or most popular times? Could you deliver more of them? Are you attracting the right delegates to these courses?
For those courses that do require some refinement, listen to your learners. All training companies collect feedback pre- and post-course - both paper-based or more comprehensive digital equivalents - so ensure there's a real emphasis on acting on your learners' evaluations, to build on your strengths.
Invest in your business
It's one of those facts of life: You've got to speculate to accumulate. Investing in the business - whether it's increasing personnel, or operational systems - sends a clear message. You have confidence in your training company. You believe in its success. You want it to succeed. It also helps you keep pace with the rest of the training industry, because if you're not investing in, say, the latest tech, you can be sure that rival training providers will be.
Showcase your industry authority
One of the best ways to rise above your rivals is to position yourself as an industry leader; an authority in your field. After all, you've spent years in the training industry; you know the landscape inside out, gaining new skills and experience every day.
But your learners aren't mind-readers, so you need to communicate your total understanding of training via as many platforms as possible, from your website to your social media accounts to articles to tutorial videos.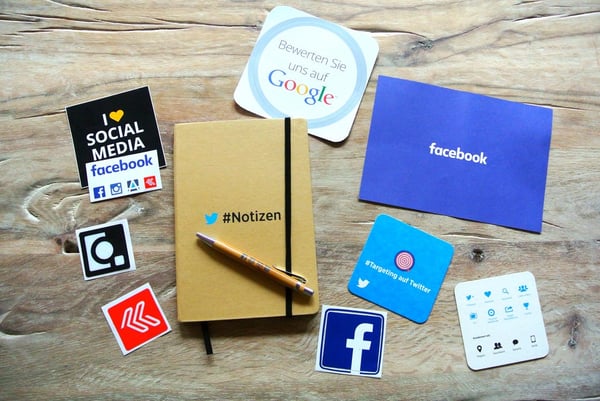 You need to show them, as well as tell them, that you speak from a position of authority, in order to create a real sense of trust and admiration in you and your business. Let them know that, compared to the competition, only you have the unique insights required.
At a time when the UK is suffering a serious skills shortage, we need well-equipped training companies delivering outstanding courses. How you respond to ever-growing competition defines both you, as a leader, and the continued success of your training business.
Benchmark your organisation against leaders in your industry by downloading the 2020 Training Industry Benchmark Report.
Get more training industry tips right here...
The 7 Habits of Highly Effective Training Organisations
Making Google Analytics Work for Your Training Business