New Feature Update: March 2019

It is that time again! Our latest major update has introduced lots of very exciting new features and functionality to the accessplanit system, that we can't wait to share with you 🎉.
Check out all the new features below or watch the release notes video at the bottom of this page to discover all the fun new functions in the accessplanit system.
This Month's Feature Releases:
Tasks Board
Advertised Course Date Range
Improvement to Impersonating Users
Users & Accounts API Feed Module
Opportunity Booking Link with Cost
eLearning Plan Merge Field
Managers Accessing Active Employees Only
Booking Reference in Shopping Basket
New Feature Product Update
New Tasks Board Helps You Get Everything Done
Keeping track of your course tasks, customer tasks and general admin tasks can be a tough job, that's why we've created an all new board for your tasks, where you can easily view all your tasks in one place. Using the Tasks Board you can:
See an instant view of the status of your own tasks
Drag-and-drop all of your tasks to quickly update their status
Easy click-in to edit and update your tasks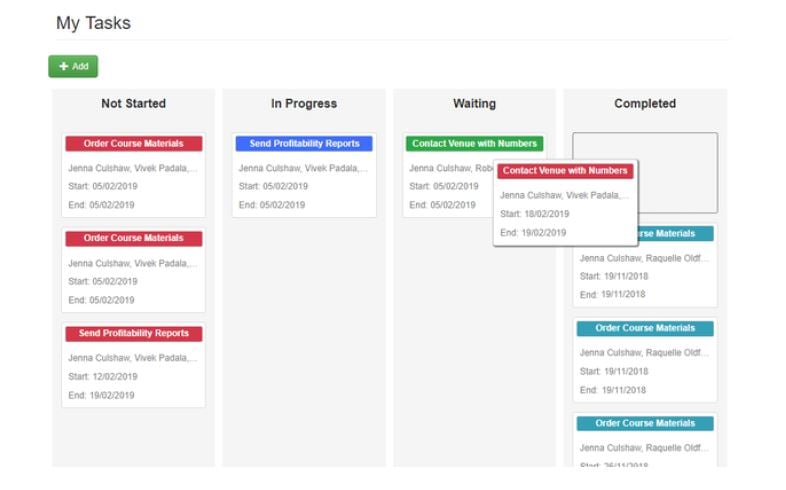 Advertising Courses, Apply Start And Finish Date Ranges
For users looking for more flexibility when advertising courses, We have developed the ability to specify the availability range, per-course. This means that you can define in advance, which date you want a course to be booked from and when you want the booking to end.
A date range can be applied to your website feed; the User Portal course search, for students and employees, and the Manager View, for managers or your customers to book delegates. This gives you much more control and flexibility over when your customer scan see and book your courses.

Improvements to Impersonating Users
The Impersonate User tool is really helpful for finding out how your system looks to other people. For example when you're supporting your customers with questions, or taking a look at what your trainers are able to see and do.
Once you have finished impersonating, you will now be able to switch straight back to yourself rather than having to log out first and log back in. This is a real time saver!
Users & Accounts API Feed Module, Helps Your Systems Talk To Each Other
This year at accessplanit we're having a big focus on making your system as 'connectable' as possible!
We want to reduce the amount of double entry, the risk of human error and ease the frustration of managing multiple systems that we know many of our customers deal with.
One of the main steps we're taking towards this is developing API Feeds for the key areas of the system, these API Feeds can be used to connect your accessplanit system to other systems; to read and update data, and create more data in real-time.
The Users and Accounts API feed allows you to integrate user information with other employee and customer-based software such as HRMS and CRM.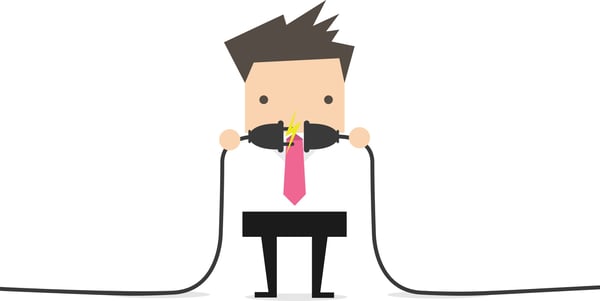 Booking Emails For Your Clients, With Links And Costs
In our last release we announced the new booking link for Opportunities, this link lets your customers book all of the courses in their enquiry directly from their email.
In this release, we have gone one step further! Any cost overrides that you apply to your Opportunity Items will also be included for your customers via their booking link, alongside the quantity.
This is a great way to provide your customers and prospects with special rates directly in their inboxes, to encourage them to book.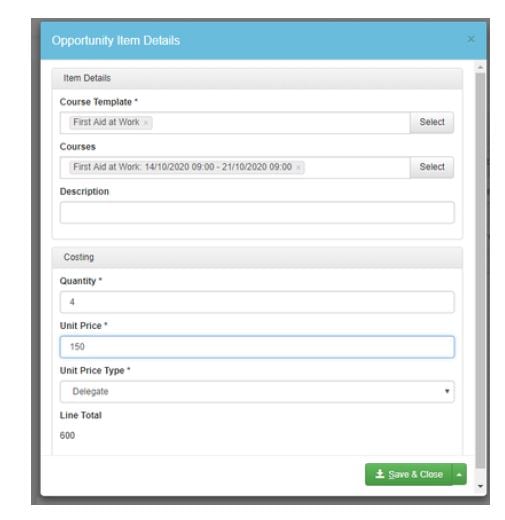 eLearning Plan Merge Fields, To Make Your Emails More Functional
If you offer eLearning bundles, then we have a new merge field that you will love!
You can now include a link to every eLearning course within a bundle, to your delegates, all in one convenient email.
Your delegates can now have one easy route to accessing and launching their e-courses, rather than sifting through lots of emails to find the right course link.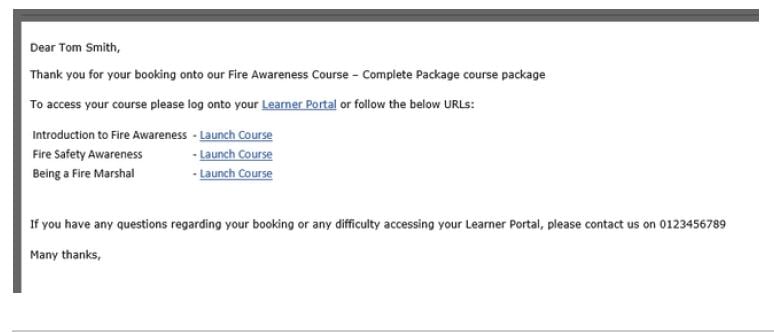 Managers Accessing Active Employees Only, To Eliminate Confusion
We have made the Manager view within your system even more user friendly:
Managers will now see just the users that are actively employed by them. Any users with employment dates set to start in the future or with employment leave-dates set in the past, will be hidden from the Manager's view, making it easier for them to better navigate around the employees that matter to them,
Add A Booking Reference Section To The Shopping Basket
There is a brand-new option available for your Shopping Basket. Customers can now add a reference to their booking. Yay!
See the updates in actionWatch our latest features in action by viewing the video below ⬇⬇
Want to know more?
If you are a customer and would like any support with any of the new features or changes please get in touch with our Helpdesk Team.
If you're keen to stay informed of our product updates, subscribe to our blog here.
If you want to see any of the features in action, please don't hesitate to book a demo with a member of our solutions team who will be happy to show you more.
More Feature Updates
New Feature Product Update: January 2019
New Feature Product Update: December 2018