4 Questions To Ask Vendors Before Investing In Automation Software
With the excitement of finding a software solution that ticks all the boxes, there will be certain areas that could get side-lined and it can be easy to forget to ask suppliers some crucial questions. Whether it be a CRM, ERP or LMS there are 4 key questions that you should always ask before signing on the dotted line.
Now, there is a huge list of questions that you can ask throughout the purchasing process. These can include:
What type of software system do I need?
Who do I need to involve in the buying process?
How will the functionality benefit my business?
Will I make a return on my investment?
How long will it take to implement a system?
The list above is very important however also pretty straight forward and will be on almost every checklist. Digging a bit deeper, there are a few golden nuggets that should be added to it which will tell you everything you need to know...
What you should always ask a potential supplier
The questions below can be applied to any business critical software purchase (such as a CRM or training management system) and give you a much greater insight into if the solution, and indeed the supplier, really is for you.
What are the timescales?
This is a critical question and it is imperative that both customer and supplier are both clear and comfortable with the answers. No good can come from committing to a 3 month turnaround when you have 101 other things going, be realistic.
By the same token it is impossible to expect your system to be in place by a certain date if you haven't asked for supplier availability in terms of both implementation and training. Ensure that you are clear to avoid disappointment.
Who else uses your system?
It is great to get a feel for the other types of organisations that use the system and in particular how they utilise it and what benefits they have gleamed. Establish if there are any similar companies that the supplier works with or any organisations who operate in the same way as you. Case studies are a great way to gauge software uses. Explore what kind of names trust this supplier with their business needs.
Which accreditations do you have?
There are several accreditations and standards that can be classed as a baseline in terms of expectations when choosing suppliers. For example, organisations that operate a quality system in line with international standards such as ISO 9001 should be able to provide evidence of continuous improvement with procedures and documentation to support this.
And, as software is a service rather than a pure product, customer service and support should be at the forefront of the organisation. Ask shortlisted suppliers if they are accredited to Customer Service Excellence or Investors in Customers.
If you are a charity or government funded organisation, you may prefer an organisation who are authorised suppliers and can be selected from the G-Cloud framework which can greatly reduce the timescales involved in the procurement process.
How do I measure your credibility?
Naturally the final selection process will be largely dependent on the 'fit' between both organisations. Could you work alongside this supplier? It's worth remembering that purchase is only the start of your journey and your team will work very closely with the supplier.
As well as 'gut feeling' being truly confident in a supplier requires a certain degree of trust. But how can trust be measured? Dig a little deeper and consider tangible aspects such as longevity, reliability and risk. Ask about service level agreements and how past performance measures up. Explore if there are any business continuity and disaster recovery plans in place. Check out company and credit history for free online - will the supplier be around for a long time or likely to go bust?
Both finally and crucially, if you want to be really sure of your decision visit the suppliers office and talk to staff - genuine enthusiasm cannot be engineered!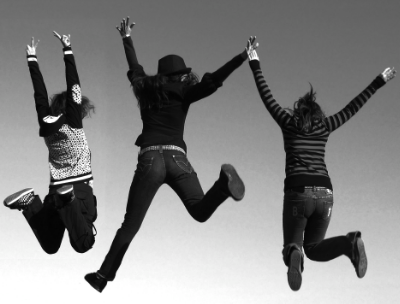 Conclusion
To summarise there are 4 key areas that need to be identified before entering into a commitment: timescales, credibility, accreditation and reputation. If you make sure you are happy with the answers to these 4 questions, you are on to a winner...
To delve deeper in to other areas you should be exploring throughout the purchasing process download FAQs when purchasing an automated system eBook.
Other topics that you might be interested in include:
Buying An Automated Sytem: Your Questions Answered
Can Automation Really Save Your Business 50% Admin Time?