A Guide For Internal Training Teams [How To Save Time]

As a learning and development professional running an internal training department, you understand the importance of developing your workforce; facilitating in-house training, and managing compliance, for the benefit of your team and the company as a whole.
You will also be aware that outdated software; reliance on spreadsheets, and systems not talking to each other functionally takes up a lot of your time.
Updating the way you manage your company's learning and development system, as well as conveying the need for a change to senior execs can be a daunting task – but accessplanit is here to help…
If you're considering automating your systems to mitigate those time-consuming manual processes, there are a few factors you will need to consider when choosing the right training management software for your internal training course program.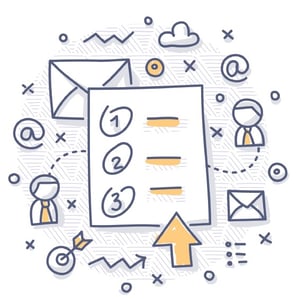 The Perfect L&D Training Management System Will:
Deliver flexible course management
Support staff development
Automatically manage required compliance-critical courses
Remove frustrating errors, such as double-bookings
Track internal training performance
Maintain traceable training records
Facilitate individual learner responsibility
Demonstrate value and identify opportunities with instant reporting
How Can Training Management Software Support My Internal Training Team?
1. Plan and manage your courses
Whatever kind of courses you are managing, be it online; classroom-based; a blended course, or all of the above; effectively managing each course takes time. The more courses you are administrating the more time you are spending on management, rather than focusing on delivery and outcomes. This can have a negative effect on your learners and the company at large.
If you are currently using disparate systems to oversee your courses, switching to training management software can save you the headache of complicated organisational systems, by providing the management tools you need, all under one roof.
2.
End scheduling conflicts
Reliable scheduling is an extremely important aspect to the smooth running of your in-house training. Reliance on a number of different manual processes can create chaos if things like diary conflicts, cancellations, and double-bookings come in to play.
With a training management system, tracking courses; learners, and resources is made easy. Double-bookings and schedule conflicts become a thing of the past, with automatic notifications.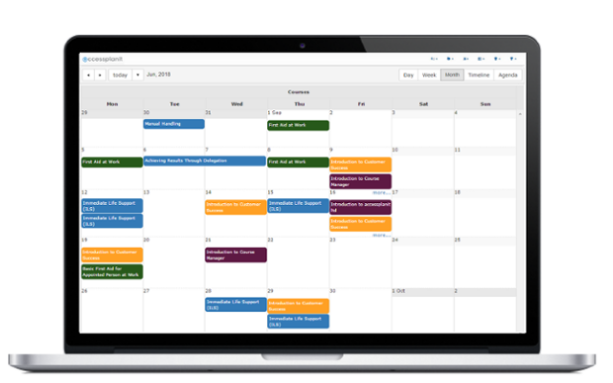 3.
Keep your employees compliant
Keeping track of employee compliance is an L&D department's worst nightmare! Which team members need updating; who's certificate has expired, and how to make sure they are notified of these changes, it's a logistical quagmire.
Training management software can keep track of all these things for you. Setting up alerts straight to yourself and/or your team members, gives you and your workforce a better handle on their training requirements; updates and expiries can be dealt with in good-time, and you ensure the whole team is compliant.
4.
Streamline the process
When you are reliant on multiple systems to run your training programs it can be hard to remain consistent. Maintaining the same standard and experience for all learners is an important contributing factor to team confidence and important when growing a company.
Training management software streamlines your procedure; with set parameters and processes that allow you to maintain the great same delivery for all of your employees.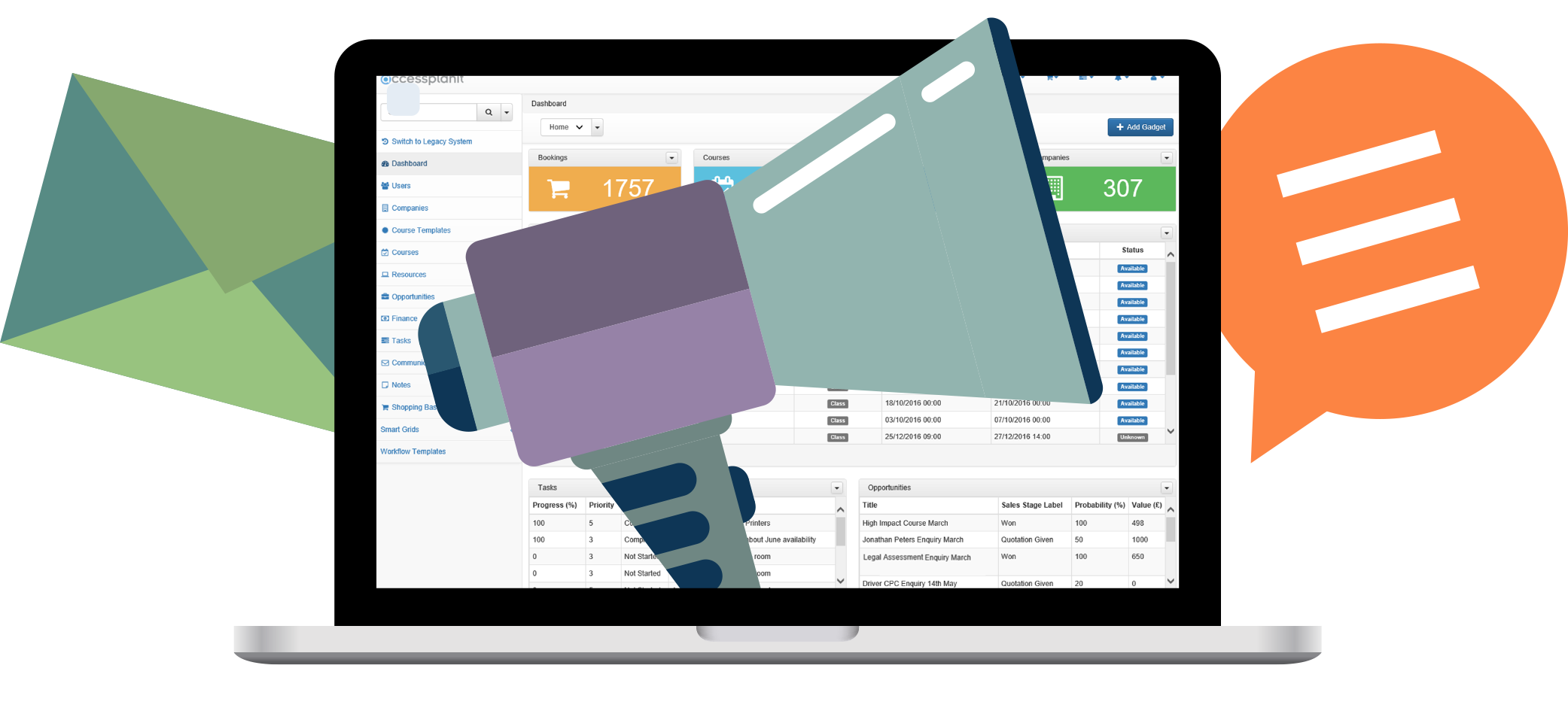 5.
Promotion and feedback for retention
Every great organisation has staff training and personal growth at its heart. A well-trained and valued workforce creates an environment more conducive to staff-retention. Gathering feedback on potential improvements and problems encountered during training, can help you tweak the courses for the benefit of your team.
While this is possible with offline based methods; training management software can automate the process. With a TMS you can send automatic emails to all learners post-course, requesting feedback; saving you time collecting and collating data manually. You can also set-up communications to further promote new, relevant training courses; to really encourage your staff to boost their skill set.
6. Measure targets
Monitoring staff performance and keeping individual data up-to-date can be a daunting task when it has to be done manually. The beauty of a training management system is that as well as automatically updating individual learner profiles, and setting and monitoring performance levels; a learning portal can be branded to the company and allow easy access to the individual from any device. Your staff could have the power in their own hands, to book courses, review their progress and upgrade their learning experience within your company, ultimately allowing them to take more responsibility for their own learning.
Learn More About Saving Time In Your Training Department
Want to know more? Download your complete guide to saving time in your learning and development department.


You'll Also Like ...
- Getting Your Learners To Take Accountability For Their Own Learning
- Why We Introduced 'Lunch and Learn' - And You Should Too