accessplanit Wins 'Best Advance in Software for a Training Company' Award

We're adding another award to our trophy cabinet... 'Best Advance in Software for a Training Company' . The accessplanit training success platform launched just last year, and already our software has netted us an Excellence in Technology Award. And we're absolutely thrilled.
Whether it's releasing the latest system update enabling you to export the training data you need, launching brand-new modules such as our fully automated communications Workflow Engine, or launching an intuitive customer support base that makes it even easier to get the help you need, we're focused on continual, customer-driven product improvement.
Our training success platform, which bagged us the award, was designed with one core purpose in mind: to make life easier for training teams. To ensure we did this, we built the new system utilising over 50% of customer feedback and involved our customers throughout the development process.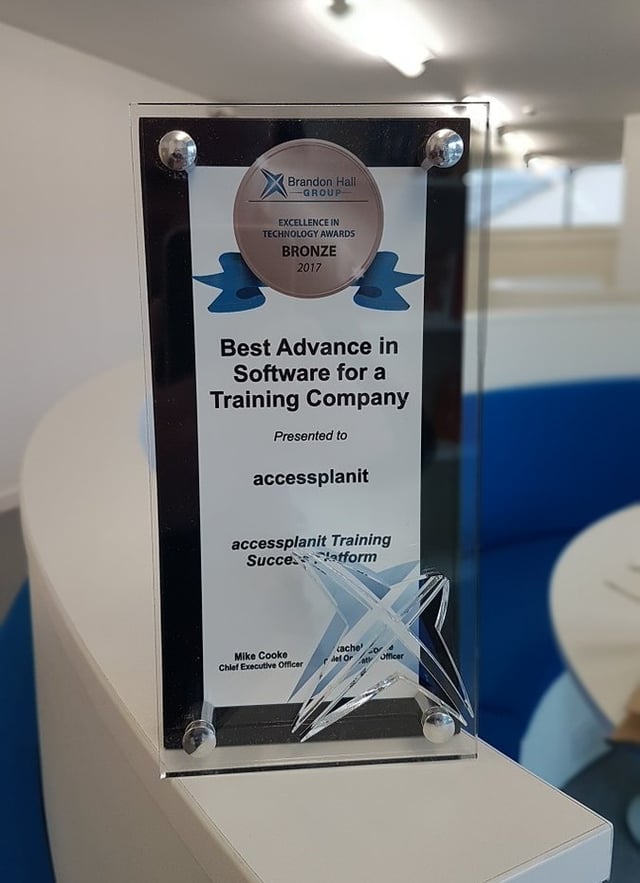 The system incorporates the core functionality of its predecessor with a healthy serving of additional functionality requested by, and voted for, existing system users. This information was collated using a product suggestion portal – a platform designed to accept ideas and offer feedback. This portal remains active, and is an ongoing and invaluable source of knowledge to further enhance our system.
Our commitment to customers does not end with the software we provide, we have a dedicated Customer Success team which incorporates software implementation, technical support and ongoing account management throughout the customer lifetime. You can read more about our services here.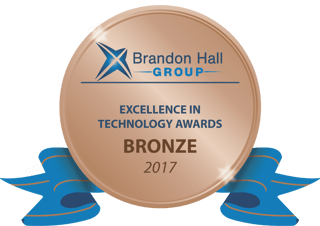 Winning Brandon Hall's coveted Bronze Excellence Award for 'Best Advance in Software for a Training Company' marks the next step on that journey. Brandon Hall, who bill themselves as 'the pre-eminent research and analyst firm', have run the 'Excellence in Technology' awards since 2009, showcasing the brightest and the best in technological solutions for learning, training and HR.
Dave Evans, accessplanit's managing director, said:
'Our training success platform was developed to meet the 21st century needs of training professionals. The whole team worked incredibly hard to deliver the solutions true professionals demand, and I couldn't be prouder. We're all delighted to have our system recognised at Brandon Hall's 'Excellence in Technology' awards.'
accessplanit's cloud-based training management system is designed to save you time by automating those tedious manual admin processes you hate. The software includes easy-to-use course & resource management, online course booking for delegates and automated marketing communications, reporting and insights - all on a mobile-responsive interface that you, your trainers and your delegates can access on any kind of device, anywhere in the world.
This latest award can be lined up with our previous honours and certifications including:
HSBC Customer Service Award Winner
Customer Service Excellence Standard
Red Rose Customer Service Award Finalist
Institute of Customer Service Customer Satisfaction Award Finalist
ISO 9001 and ISO 27001
Whether you want to streamline your training administration or increase course bookings, see our award-winning training management software in action by booking your free demo today.
You might also like...
E3 Business Awards 2016 winners announced
accessplanit upgraded to 5 Compliance Plus in Customer Service Excellence
accessplanit wins highly coveted 'Apprentice of the Year' award
Finalists in Red Rose Customer Service Award 2016
accessplanit are finalists for Customer Focus Award