accessplanit Are Finalists For Customer Focus Award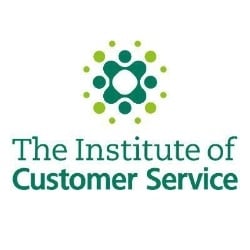 We are extremely pleased to announce that we have been chosen as a finalist in the Institute of Customer Service Customer Satisfaction Awards category of Morrison Utility Services Customer Focus Award – SME. This follows continuous work and development to ensure that our customers are the focus of everything that we do at accessplanit.
The Award was open to any organisation that has placed the customer at the centre of its operations and strategies. Candidates needed to display a well communicated customer strategy and evidence of employee engagement in executing the strategy. Evidence was required to the extent to which the customer shapes the business and how this has improved overall results.

We demonstrated this through the adoption of our Driving Success Programme, the processes put in place as part of gaining ISO 9001:2008 and the work carried out to achieve the Customer Service Excellence Award.
What is the Driving Success Programme?
Our Driving Success Programme allows us to work in partnership with our customers rather than being purely a supplier. The programme is made up of 5 stages: Plan-Build-Launch-Optimise-Maximise.
Plan, Build and Launch are the beginning of the customer journey where, with a Project Manager, the customer works on implementing and embedding the system into their business. Once the system has been launched, the Optimise and Maximise phases are introduced alongside a dedicated Customer Success Manager to ensure that maximum system value is gained throughout the lifetime of the partnership.
Yoga Campus, one of our customers commented that, "The role of the Customer Success Manager has been an asset to our business. Such personalised help and support has been much appreciated and has allowed us to explore growth and business development with ease. We have found that working with someone who understands our business and the way we work using the Driving Success Programme has made a great difference."
Companies including Post Office, Coca-Cola and Vodafone are all finalists for The Institute of Customer Service UK Customer Satisfaction Awards.
Dave Evans, MD of accessplanit said of the success, "Over the last one to two years we have dedicated a large amount of resource to improving and enhancing our customers' experience. After achieving the Customer Service Excellence Award, it is great to have been selected as a finalist by such a prestigious organisation."
Other related articles include:
Training Management Software House Finalist For E3 Business Awards!
Finalists In Red Rose Customer Service Award 2016!