How To Make The Most Of Customer Feedback

In 2019 we hosted our annual event for training providers, Everest , in our hometown of Lancaster. One of our key speakers, Chris Wigglesworth, from the training feedback website Coursecheck, gave us some fascinating insights into the power of customer feedback, and how best to utilise it to maximum impact.
Find out what else you missed at Everest 2019
Reporting And Analysis
Chris talked about the four factors you should consider when analysing and reporting on your feedback.
Establish KPIs – Knowing what your Key Performance Indicators are before even designing your form will help you tailor your responses; to give you the most valuable information, and help you establish patterns for analysis.
Setting Targets – It's important when reflecting on your feedback, that you use it to set targets and future goals for your courses. This might be to increase the satisfaction, or retention rate of your learners; it could also be something like deciding what parts of the course to change or drop.
Share Results – Sharing the results with your company or team, can help raise moral if the feedback is good; or could even give that much-needed kick that your trainers need to change something about the way they are running courses, or even the content of the course.
Make It Matter – It's all well-and-good collecting feedback. But if you don't use it where it matters, you might as well not collect it at all. A great way to see instant results from customer feedback, is to use it to incentivise your employees. Some ways of doing this could be: leader boards; prizes; awards, and monetary incentives for employees that are consistently hitting high targets.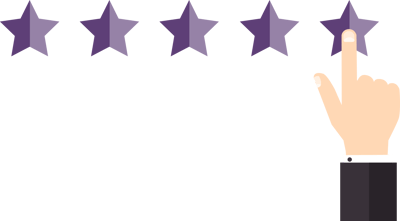 Designing Your Survey Forms
Chris made it clear that it's not the quantity of questions, but the quality that really counts. He encouraged training providers to get rid of redundant questions, and focus on easily answerable questions, that can give you accurate and precise answers, that you can use to improve your courses.
Digital Vs Paper Surveys
There are several obvious benefits to collecting digital feedback over paper-based methods. It could be said that one benefit of using paper forms is the higher completion rate; however, this is made almost completely redundant when you consider that feedback could easily be influenced by the presence of the trainer in the room (intentionally or non-intentionally).
Digital feedback is more honest and therefore more insightful; people feel more comfortable giving feedback in private and in their own time. Another benefit to collecting data digitaly, is the ability to perform real-time and in-depth analysis.
Chris talked about a few important points when collecting feedback:
The more questions you ask, the less valuable feedback you'll receive
Introduce your feedback details right at the beginning of your course and make sure your trainers are enthusiastic about its importance.
People's memories are short, so it's important to collect data promptly
It's also important to respond quickly to negative feedback
How To Deal With Negative Feedback
Some negative feedback is good for your company! Sounds weird, right? But it's true… These facts from G2 Crowd, backup what Chris from Coursecheck was telling us in his talk:
You may also feel that it is the smart thing to do, not to respond to negative feedback. However, the opposite is actually true. Chris told us that it's important to establish a process; to respond promptly and directly, where possible by telephone, and always address the issue head-on. If you are able to fix the issue for your customer, it can even lead to a positive review, or at the least, a removal of the negative one.
Using Feedback As A Marketing Tool
We were presented with some interesting stats about the importance of reviews:
88% of buyers trust online reviews as much as personal recommendations
90% of buyers read online reviews before making a purchasing decision
92% of people are more likely to purchase a service if they've read 'trusted' reviews about it (note, this is not necessarily all five stars- the optimal review number is 4.7 out of 5, remember?)
Reviews Vs Testimonials
It's best practice to use reviews and star ratings, over testimonials. Testimonials on a website are often viewed as biased and selective, whereas a live feed of real reviews builds a greater trust. Reviews are also SEO (Search Engine Optimisation) friendly, so google is likely to use your reviews from trusted websites like Coursecheck, to display on search results; this can increase your visibility on search engines quite significantly. When Google displays your review ratings, it can increase your click through rate by up-to 30%.

Google Business Profiles
Chris told us that if we don't have a Google business profile yet, we should definitely get one. Google pulls through review data from other trusted websites, and will often display far more information about your business in search results, if you have a Google business page.
Show Off Your Talents
There are so many places you can display your great review ratings. From marketing materials like brochures and promotional letters, to your website; social media; emails and newsletters; sales proposals, and even tradeshow stands. Make the most of what your customers have to say about you.
Coursecheck And accessplanit
accessplanit and Coursecheck are integrated. This means that Coursecheck receives information about your course attendees in advance, and learners can leave feedback via their smartphones (or other devices) via a link your trainers can share during the session. Your many Coursecheck reviews than then be utilised in all the ways we've talked about- brilliant!
See more about our new Coursecheck integration and our other integrations here.
Find out where your business stands in 2019! View our 2019 Training Industry Benchmark Report
Related Content
The 27 best training survey questions to start asking your delegates
Best Things To Do In Lancaster - A Visitor's Guide
Training Industry Benchmark Report 2019 - How Do You Measure Up?
What You Missed At Everest 2019