What You Missed at Everest Conference 2018: The Training Industry Event

Last week, we were absolutely thrilled to welcome a range of top training professionals to Lancaster for Everest Conference 2018. With a tagline of 'Where Training Teams Come to Scale', the event delivered expert insights to help professionals throughout the training industry scale their business to new heights.

Everest Conference 2018: Key Takeaways
With delegates including users of accessplanit's training management software as well as independent training professionals, the event provided a fantastic opportunity for sharing best practice and connecting with others in the industry. It is the first North West event of it's kind focused on providing content tailored specifically to the training industry.
The day kicked off with a run down of current training industry trends taken from accessplanit's 2018 Training Industry Survey. The rest of the agenda was filled with sales and marketing strategies for training businesses, utilising positive psychology for healthy teams, leadership and management best practices and rounded up with how you can influence buyer behaviours.
The overarching theme for the day centered on a humanist approach, with a focus on customer outcomes not simply transactions. All speakers highlighted that sales and marketing strategies are increasingly influenced by mindfulness - being helpful by anticipating needs and solving challenges in order to offer products and services that companies believe in and that will help them to serve their customer. An important factor credited by companies who effectively serve customer needs was recognised as using automated technology as a service enabler.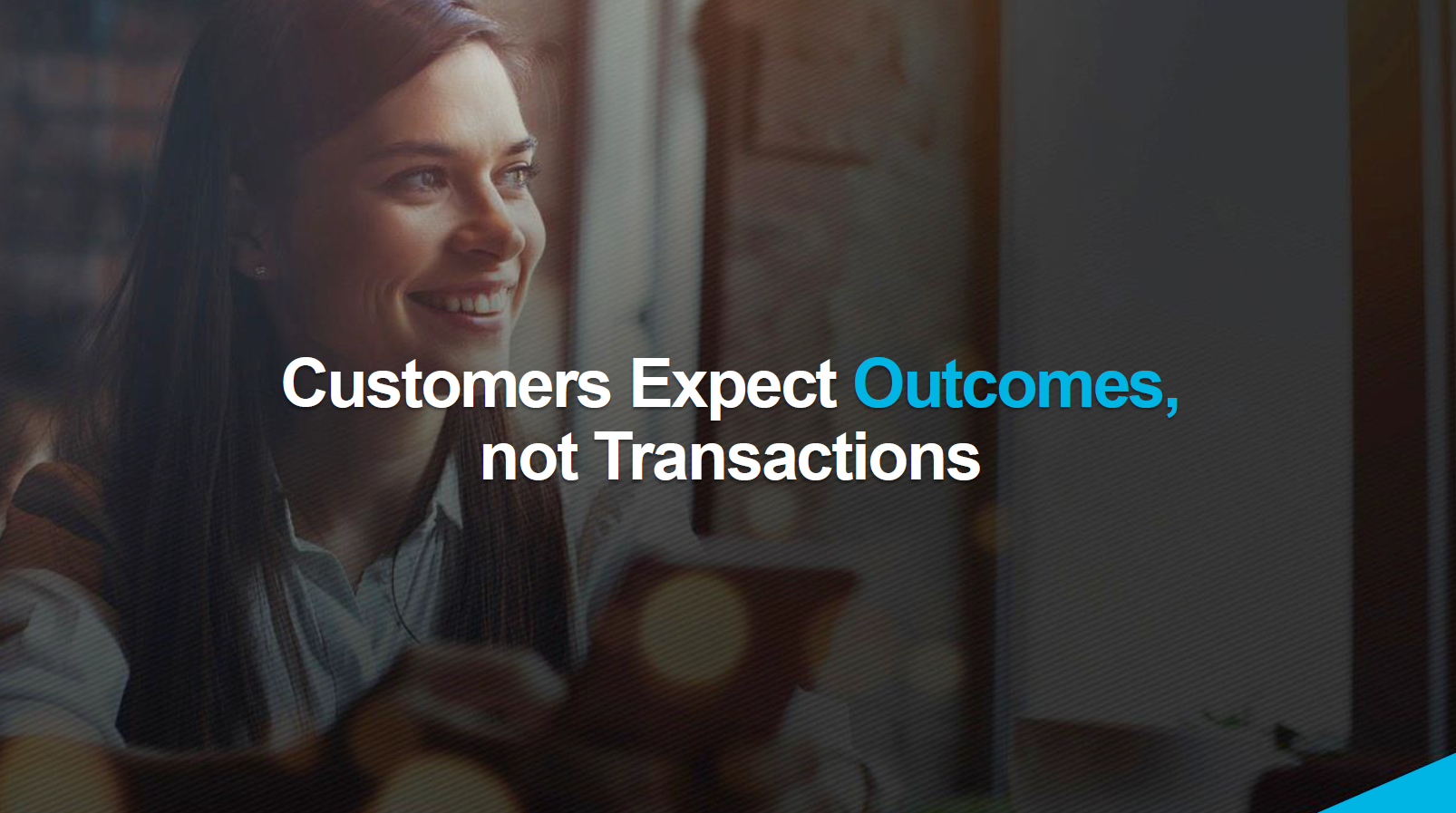 The event has been hailed a huge success, with plans already afoot for next year's event. Our MD, Dave Evans is delighted with feedback so far, and hopes to see customers return in 2019.

He said "We are humbled to have hosted delegates and speakers from across the globe, from Arizona and the Netherlands, to London and Glasgow. Speakers provided massive input on industry insight, delving into trends in the training industry, sales and marketing, customer service, psychology and of course, the future of tech. I hope delegates left feeling they had taken something valuable away with them to help with their businesses."
"Systemise what is repeatable, humanise what is exceptional." Ruben Rabago, Gainsight
Our first session was hosted by Business Development Manager, Joe Nixon. He introduced the results of accessplanit's 2018 Training Industry Benchmark Report. The key findings included a strong feeling throughout that industry that training providers are consistently expected to do more with less resource.
Additionally, with online learning up by 25%, an expectation that by 2020 50% of the workforce will be made up of millennials and 'Gen Z' whom favour on demand learning content, and a 28% increase in apprenticeship delivery - staying up to date with and delivering against customers needs is more vital then ever. Especially when experts within the industry are currently feeling like this...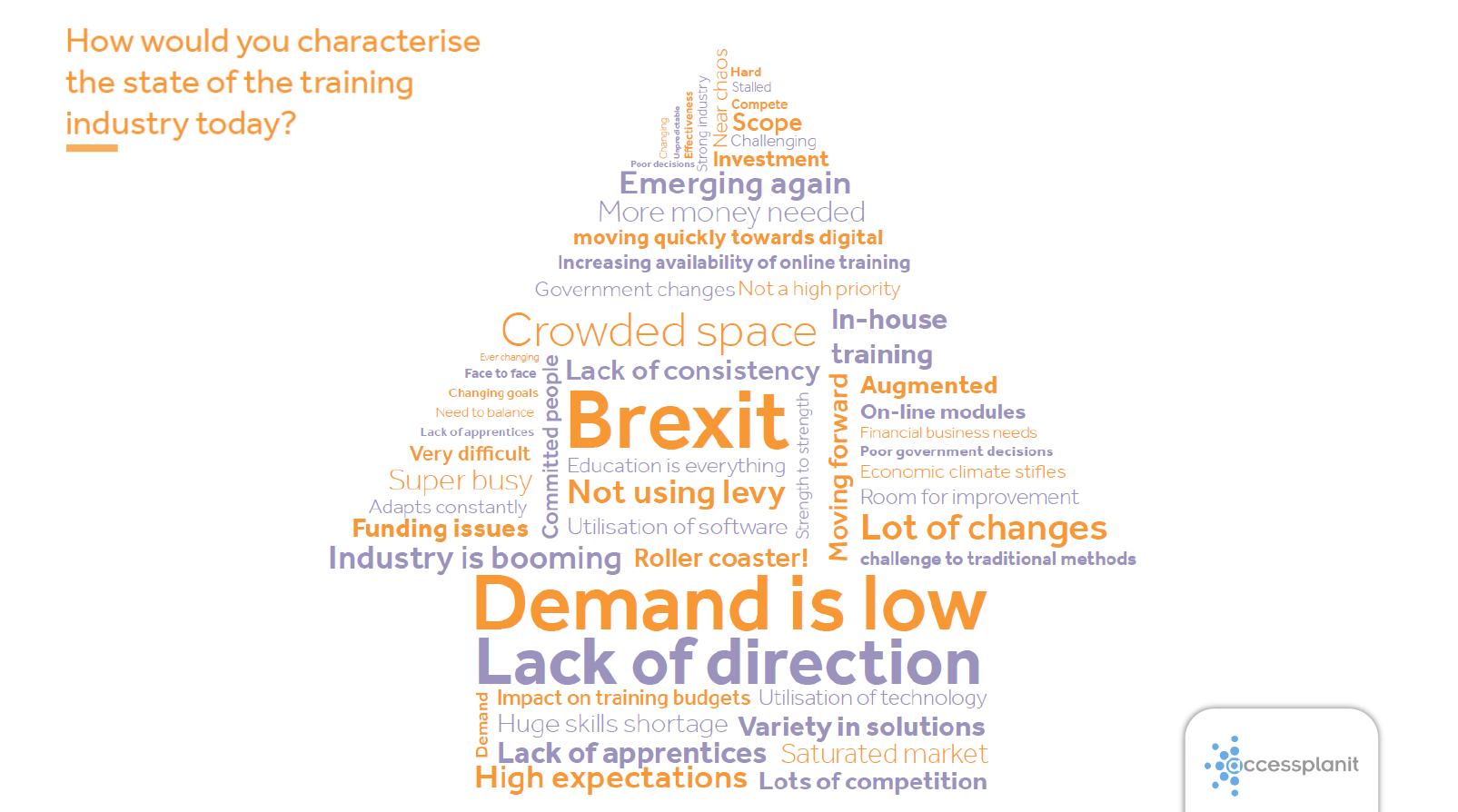 Next up, Richard Metcalfe and Adam Barwise from digital agency Fat Media talked about delivering SEO and PPC, using a case study involving the Distance Learning Centre, and highlighted the need for supplying knowledgeable and useful content via an optimised website.
A key takeaway from the duo was the importance of focusing on finding keywords and key phrases which are:
relevant to your business
have a reasonably sized search volume
are in the 'long tail' of search queries
They shared that this is a much more effective tactic than trying to reverse engineer Google.

Áine Devane from HubSpot, the #1 ranked marketing software designed to generate more traffic, leads and sales and were central to creating the inbound marketing movement, reminded us that, today, customers hold all the power.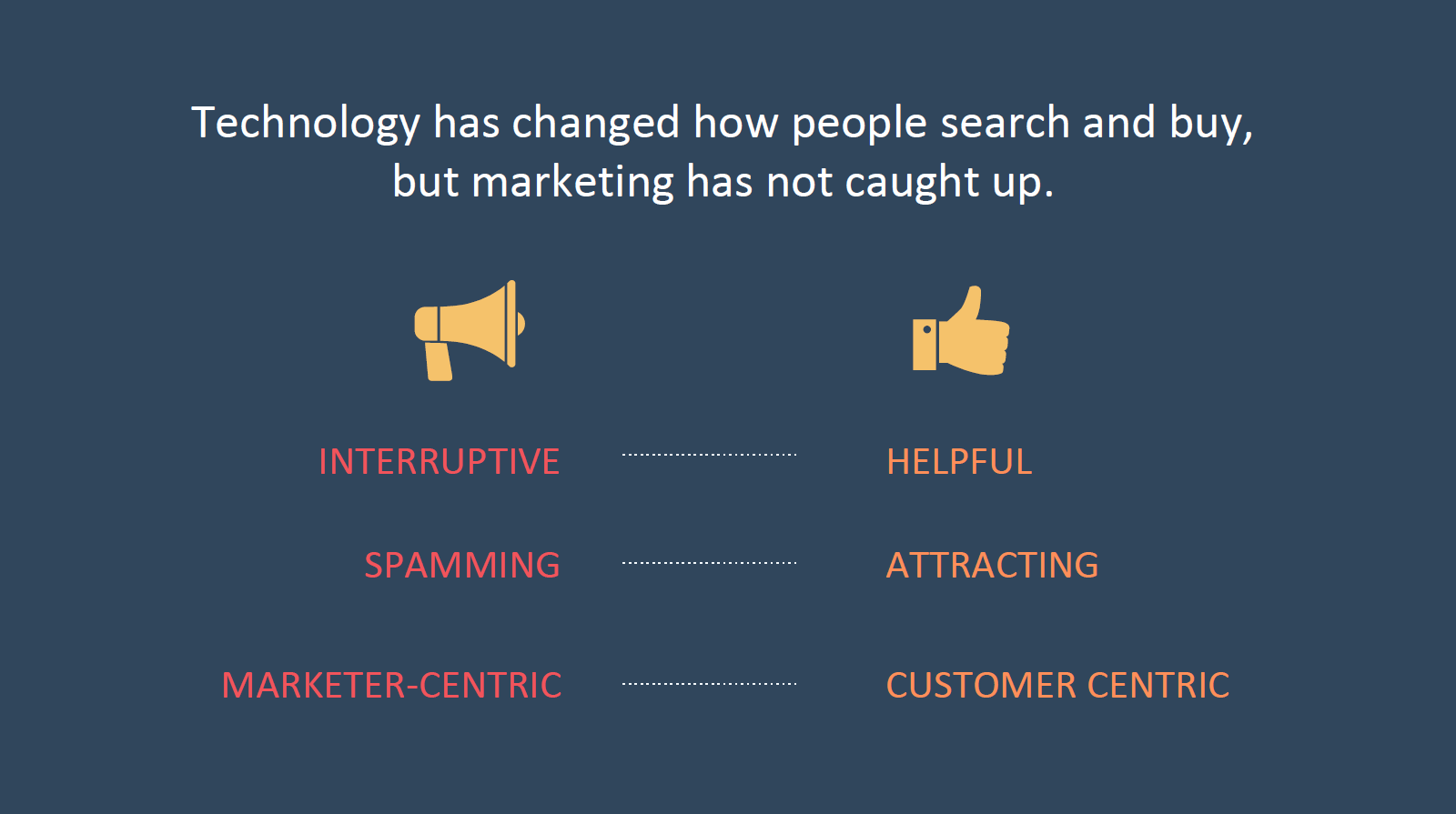 Therefore, attracting them means creating successful, inbound strategies to be helpful (not annoying); providing valuable, relevant content and using automation to optimise, nurture, convert and close sales.
A powerful and inspirational pre-lunch punch came from Kev House of The Art of Brilliance, with the humanist theme reaching a peak. Focusing on people and relationships, this was a thought-provoking lesson on how choosing to be positive, present, and your best self benefits everyone around you as well as your business.
"Imagine if everyone in your company had their special pants on. When you are brilliant, you help other people to be brilliant." Kev House, The Art of Brilliance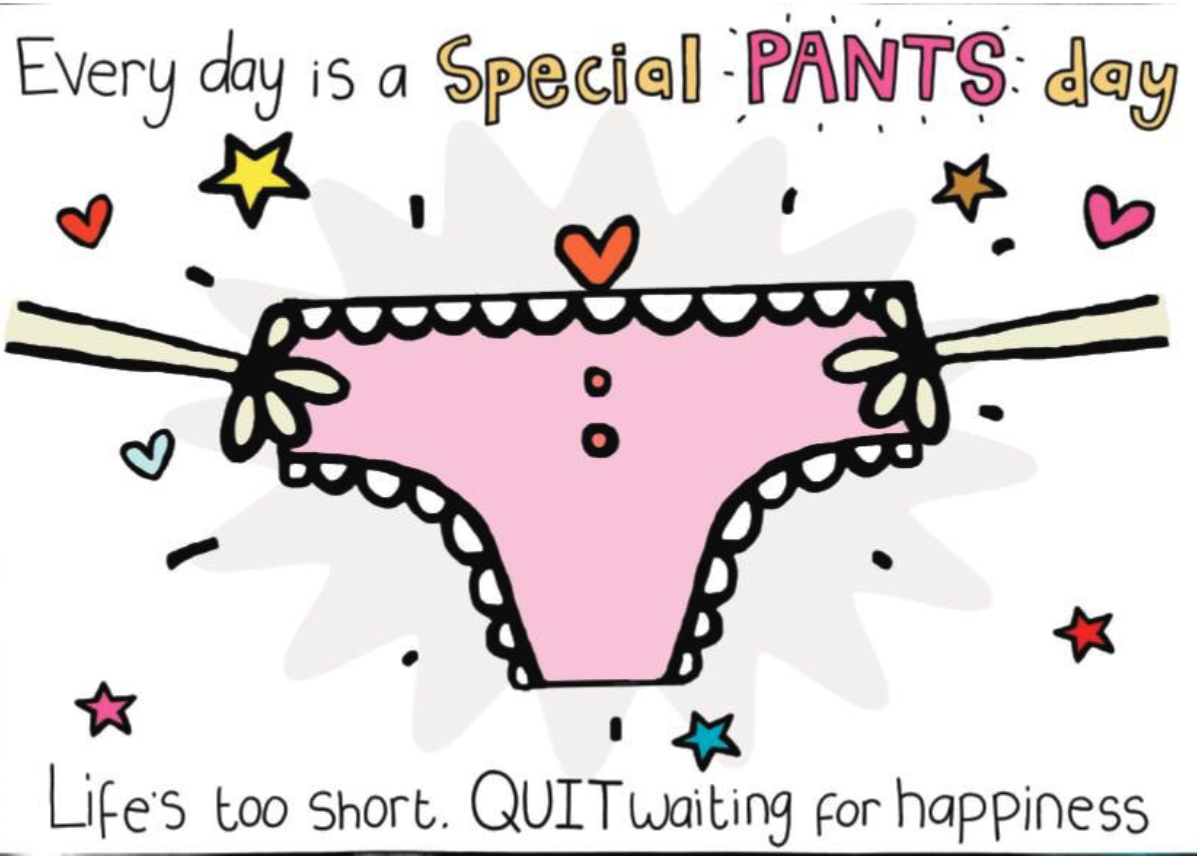 Ruben Rabago of Californian customer success specialists Gainsight also put the human approach at the forefront of its customer journey mapping strategy, explaining how being an advocate, and creating chemistry with customers who are at the centre of the process, results in the formula for success.
Next up were Christian Goldmann and Alexander Celie, Professional Implementers at EOS Worldwide (Entrepreneurial Operating System), who walked us through the 6 components required to run a healthy organisation - telling delegates that whilst most companies operate at 20-40%, aiming for 100% utopia can help you reach a goal of 80%+.
"Companies that become more humanised become more successful." Christian Goldmann, EOS
Their process, born out of a clash between Christian, an 'Integrator', and his brother, a 'Visionary', includes setting "rocks" - 90-day priorities - and promises that a whole company approach can ensure you become the one out of ten companies that are truly great.

Understanding buyer behaviours to generate more sales was the focus for Richard Lane from sales performance experts durhamlane. He revealed that 57% of the purchase decision is made before speaking to the vendor, and 85% of buyers will manage relationships without human interaction by 2020 – but are you technology enabled? Delegates learnt how companies need to adapt behaviour to suit the preferred style of customers.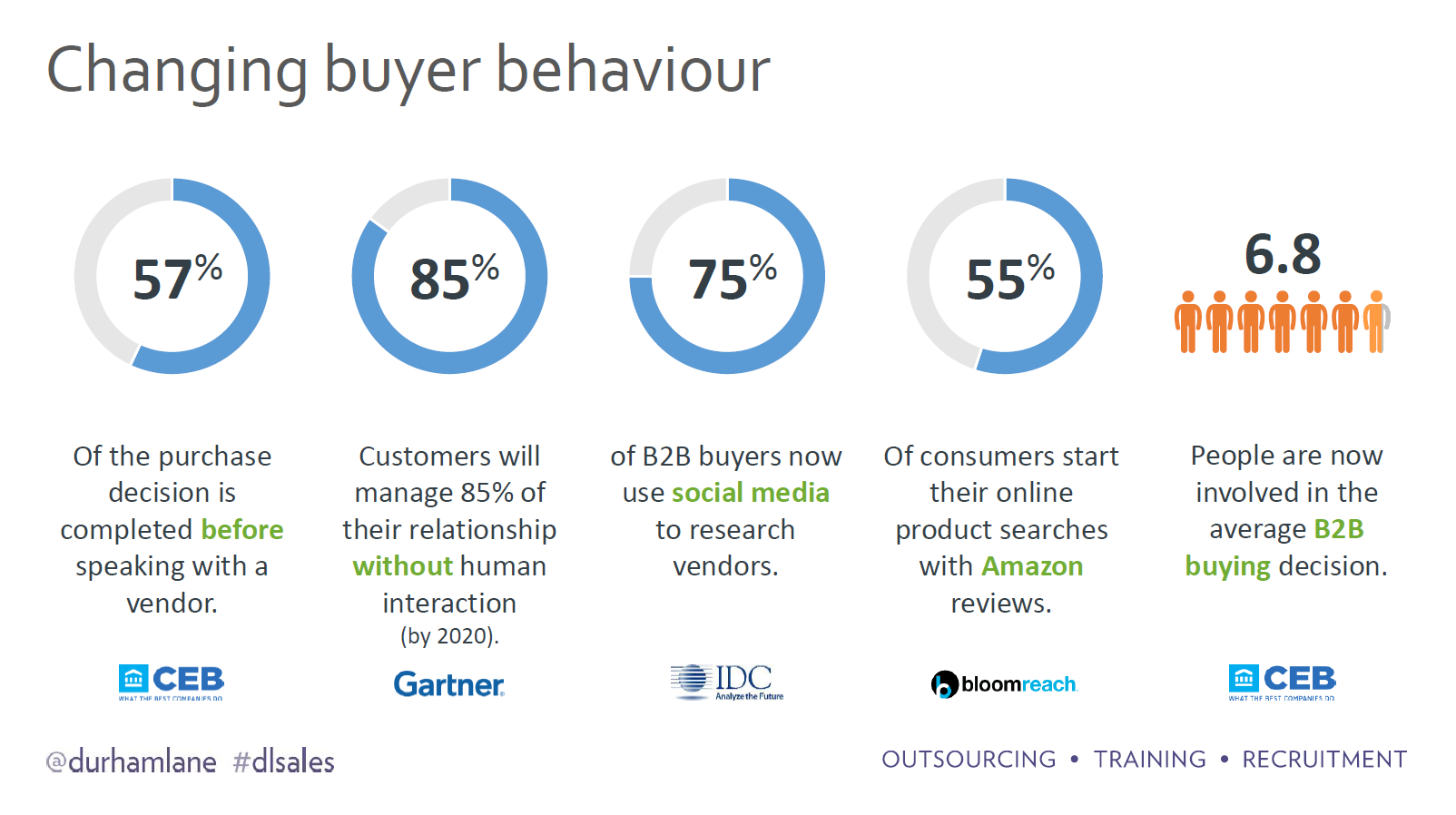 "Keep it simple, agile and in the moment, be someone your customer wants to spend time with – and knows they need to." Richard Lane, durhamlane.
accessplanit also delivered valuable insights throughout the day, including sessions on Training Industry Trends 2018 - covering the state of the industry (download full report here) - and a session focused on gathering the feedback that matters. Emily Sargant, talked about automated communication with learners; and tools to maintain live data, reduce administration resources and keep learners informed and organised.

We rounded off the day with exciting news of what's coming soon from accessplanit, including our brand new accessplanit Academy, quarterly planning days, monthly drop-in sessions as well as monthly webinars. We also explored the upcoming features in accessplanit's training management software including integrations and in-system functionality.

Audrey Clark, Head of Customer Experience, said: "It was fantastic to spend time with our customers and see everyone interacting. There is no doubt that investments in automated technology, backed up with a humanist approach, focused on customer wants and needs, are the way forward.
Thank you to everyone - from the speakers to those who made it happen behind the scenes and, of course, the delegates. Everest Conference 2018 was one of my "rocks" - and just to let you know - I've got my best pants on!"
What did our delegates think?
Of course we thought Everest Conference 2018 was a fantastic event but, don't just take our word for it...
"Excellent speakers and great to see the accessplanit team."
"Loved the open minded approach of the event."
"Enjoyable and engaging."
"Great to network. also some of the external sessions increased my wider knowledge."
"An excellent event."

Everest Conference 2018 Highlights Video
Watch the highlights from the conference here:
Subscribe to our blog to stay updated with posts covering each session in more depth including:
Related Content
Everest 2018: Session Videos and Slide Downloads
Training Industry Benchmark Report 2018 - How Do You Measure Up?