Key Ways to Communicate With Your Delegates Using Automation Software

Are you communicating with your learners effectively?
At training industry event, Everest 2018, Lou Hartley and Emily Sargant from the accessplanit team delivered a presentation on how best to utilise the automated communication tool in our training system, for delegate communication, course updates and more...
The session covered the following areas to provide the audience with a holistic perspective of what the automated communication tool is capable of:
Using Workflows to automate communications to provide a seamless customer experience
The key benefits of automating your communications
Real life examples of how automated communications can help your business
The best practice we have gained from over 20 years in the training industry
What Is A Workflow?
Put as simply as possible, a Workflow describes: if this, then that. Workflows are based on rules and triggers which automate actions; such as sending emails, or assigning tasks that would ordinarily be the job of an administrator. Workflows can vary from the simple to the extremely complex, dependant on the desired outcome. Using Workflows as a tool for automated communication can save time and resources that would otherwise be unnecessarily wasted. Workflows also ensure customers receive all the information they need, when they expect it.
An example of a simple Workflow was provided at the start of the presentation by Emily, "A delegate makes a booking, and an email is sent". Simple, right?
The Workflow was then given some added complexity with an email sent only when a delegate makes a booking on a specific course. This detail can be added with ease by setting up rules that include or exclude specific courses with extra features available to be added onto existing rules.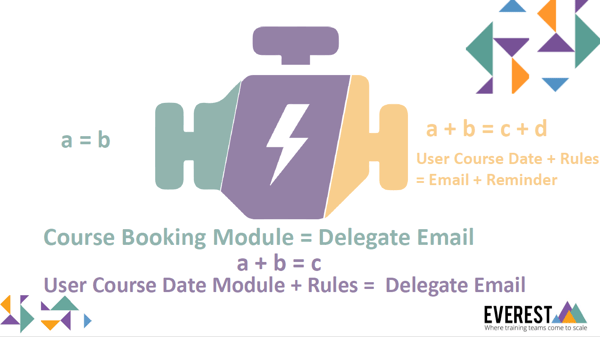 What Can You Achieve With Workflows?
Referring to accessplanit's Training Industry Benchmark Report, Emily demonstrated how much time we spend dealing with emails on a daily basis.
"80% of Administrators say that replying to emails take up most of their working day"
Having looked at the data, automation was highlighted as a solution to these time-consuming communication tasks. Without automation, emailing takes priority over other tasks like training, like talking directly with colleagues to solve problems, and other important business growth activities.
Human error was also highlighted as a negative aspect of sending manual emails to colleagues and clients. With the new GDPR rules; making a mistake when dealing with emails could result in a breach if important data is sent to the wrong person (read more on GDPR compliance for training companies). Automated communication would eradicate this potential problem and allow you to stay fully focused on other tasks that require your time.
As an example, Emily described a scenario where someone had made a course booking through a company and was expecting a confirmation. Twenty minutes had passed and still no confirmation, so she called up the admin team and realised someone had forgotten to send the email out. This example demonstrates exactly how automated communication can solve problems such as these.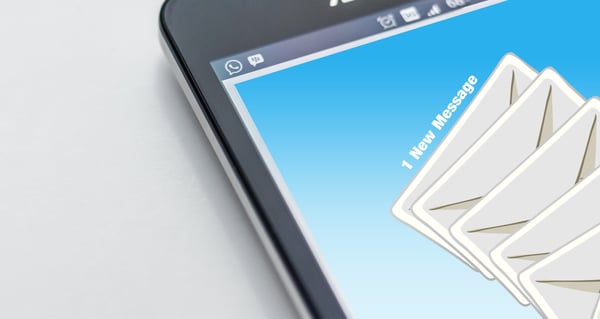 With an automated system the booking confirmation would have been sent immediately after the course had been booked. This results in less work for the training company and a seamless customer experience from start to finish. Automated communication also provides a structure to emails that is consistent throughout the company, providing an experience that is un-fragmented and smooth.
The presentation ended with some best practice tips for how to use Workflows and what they can be used for:
Automatic booking and payment confirmations
Sending certificates once a course is completed
Sending surveys to evaluate performance
Sending SMS and e-email reminders
Creating tasks and notes on Workflows
Communicate With Your Delegates Using Automation Software
To learn more about accessplanit's Workflow communication functionality, schedule a demo with one of the team here.
Communication Software, Further Reading:
How to Generate More Survey Responses
New Tools for Communicating with Your Learners