accessplanit Feature Update | Q3 2021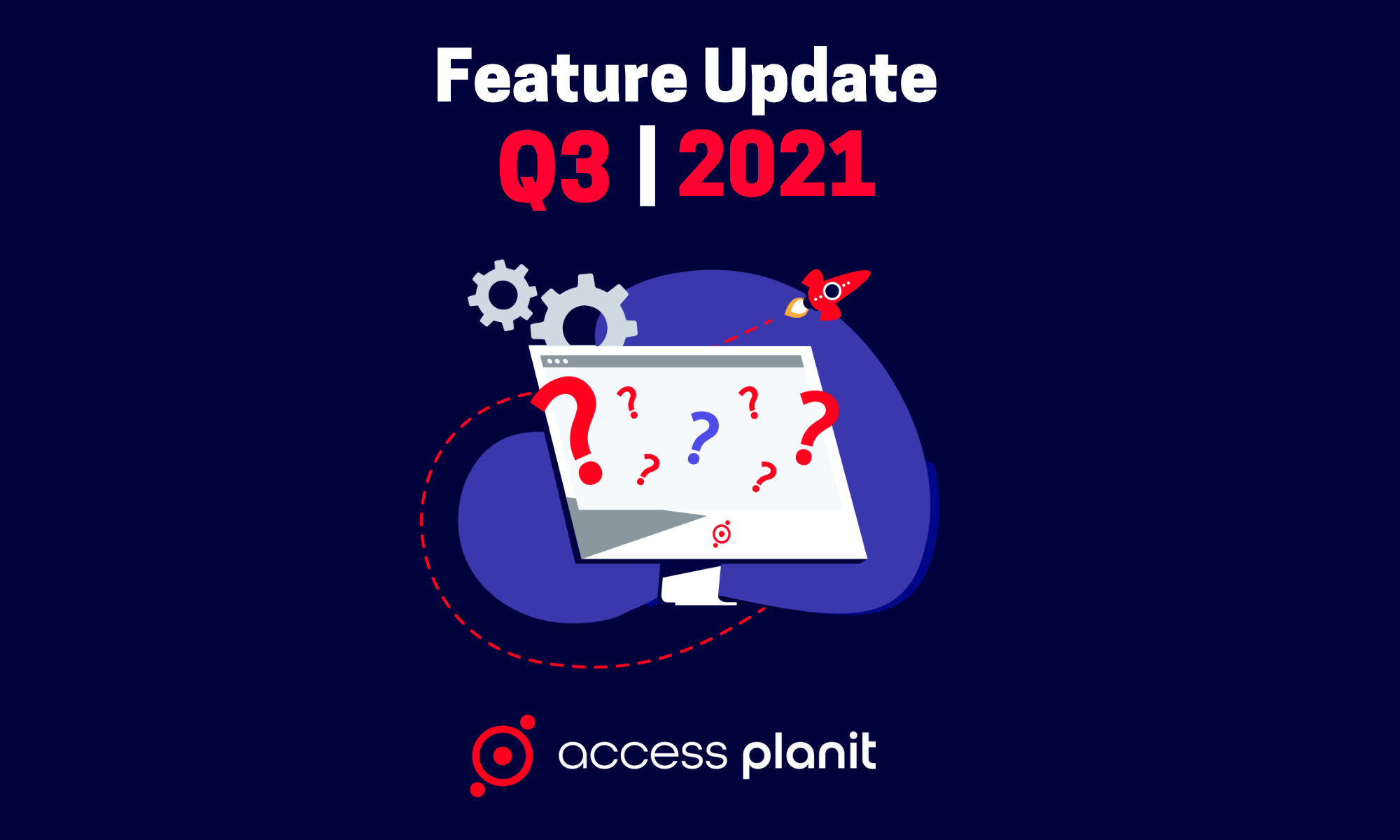 It doesn't seem two minutes since I was writing the Q2 Feature Update. How time flies! Many exciting changes have occurred at accessplanit in Q3, all focused on improving platform navigation, increasing flexibility and accessing key information more easily.
Workflows
Introducing, the ability to clone Workflows!
Workflows are the arteries of your training business, dispersing key information, creating tasks and making changes based on pre-determined triggers within the platform engine.
accessplanit customers often have hundreds of different Workflows set up, helping to automate much of the transactional training admin and freeing up resource to invest on areas that add value to the business.
Our latest release allows customers to clone existing Workflows, creating an entirely new Workflow with the same details, settings and actions of the original one. This bypasses the need to build from scratch and allows for ease of quick editing; clones will initially be set as 'inactive', providing time and space to make changes before it starts to trigger emails, tasks and notes!
Big time saver and minimises risk of errors!
Learn more about accessplanit's automation tools.
Ease of navigation
Hyperlinks added across accessplanit forms
In this increasingly busy and fast-paced world, we all love a shortcut.
We've added hyperlinks to a number of different fields within our forms. These hyperlinks provide shortcuts to the most popular pages within accessplanit's platform, providing access to key information more easily.
For example, on a Delegate record, we've added a dropdown that allows you to instantly preview the course details or edit the user.
Filters
Unapply all filters
For busy training departments having to content with masses of data, the ability to filter data and easily extract the information you need allows for huge time savings and reduced errors.
Filters are used across a number of DataGrids throughout accessplanit's platform, helping to easily segment and categorise pre-set search criteria.
Training providers often have a number of different filters set up for one subset of data, and require regular use of each interchangeably. The newest addition to our filters allows customers to 'Unapply' all current filters in a single click, rather than deselecting them all individually, offering some hefty time savings!
DataGrids
Improved usability across DataGrids
DataGrids are used platform-wide to bring important information in to focus and condense masses of data in to one easy-to-navigate view. We've prioritised developments within DataGrids this release, with a number of new features:
DataGrid headers and columns will now freeze at the top of your page as you scroll down




We have updated the 'Add' buttons across the DataGrids to contain the name of the item that you are adding for improved usability.




We have updated the search options in the DataGrids to contain the name of the item that you are searching for.


Transferring Delegates
The ability to transfer from sessions
While it has always been possible to transfer your delegates from sessional courses and standalone non-sessional courses in the accessplanit platform, it has not been possible to transfer delegates from single sessions where they are attending it as a part of a bigger course.
We've updated our Transfer Wizard to allow customers to transfer delegates from sessions, where they can be placed in another session or on an entirely different courses if desired.
This is a massive timesaver for training departments that frequently have delegates that attend part of one course, but need to attend one or more sessions from another scheduled course!
Transferring Delegates
See where delegates have transferred from and to
We've added two brand new columns within the Delegates DataGrids that allows customers to see transfer information for delegates - both where they have been transferred from and to.
This means customers can now filter their DataGrids and Workflows using these columns to only include delegates who have (or haven't!) been transferred to a course.
For example, different booking confirmation Workflows can be created for those delegates who have been booked directly onto a course, and those who have been transferred there from another course using the following rules. This level of configuration allows the platform to work the way you work, with a level of flexibility that is hard to replicate in any other TMS.
Delegate Imports
Import complex delegate cost data
accessplanit's Delegate Import tool now has support for 'Delegate Cost' & 'Delegate Cost Type.'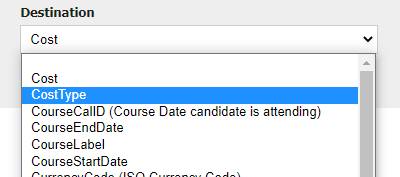 This is particularly handy for providers looking to import a selection of delegates that should be charged an alternative cost to the cost of the course.
What's coming next?
There's a whole host of exciting developments lined up for the coming months, including:
Google Calendar integration
The ability to cancel products & services
Our new Survey Builder tool!
Section menu's added to forms
'All/Any' toggle added to filters
If you're interested in seeing what accessplanit's training management software can do for your business, please book a demo with one of our experts today.
Make sure to subscribe to accessplanit's blog and be the first to hear about future updates!