3 BIG reasons to attend Learning Technologies in 2022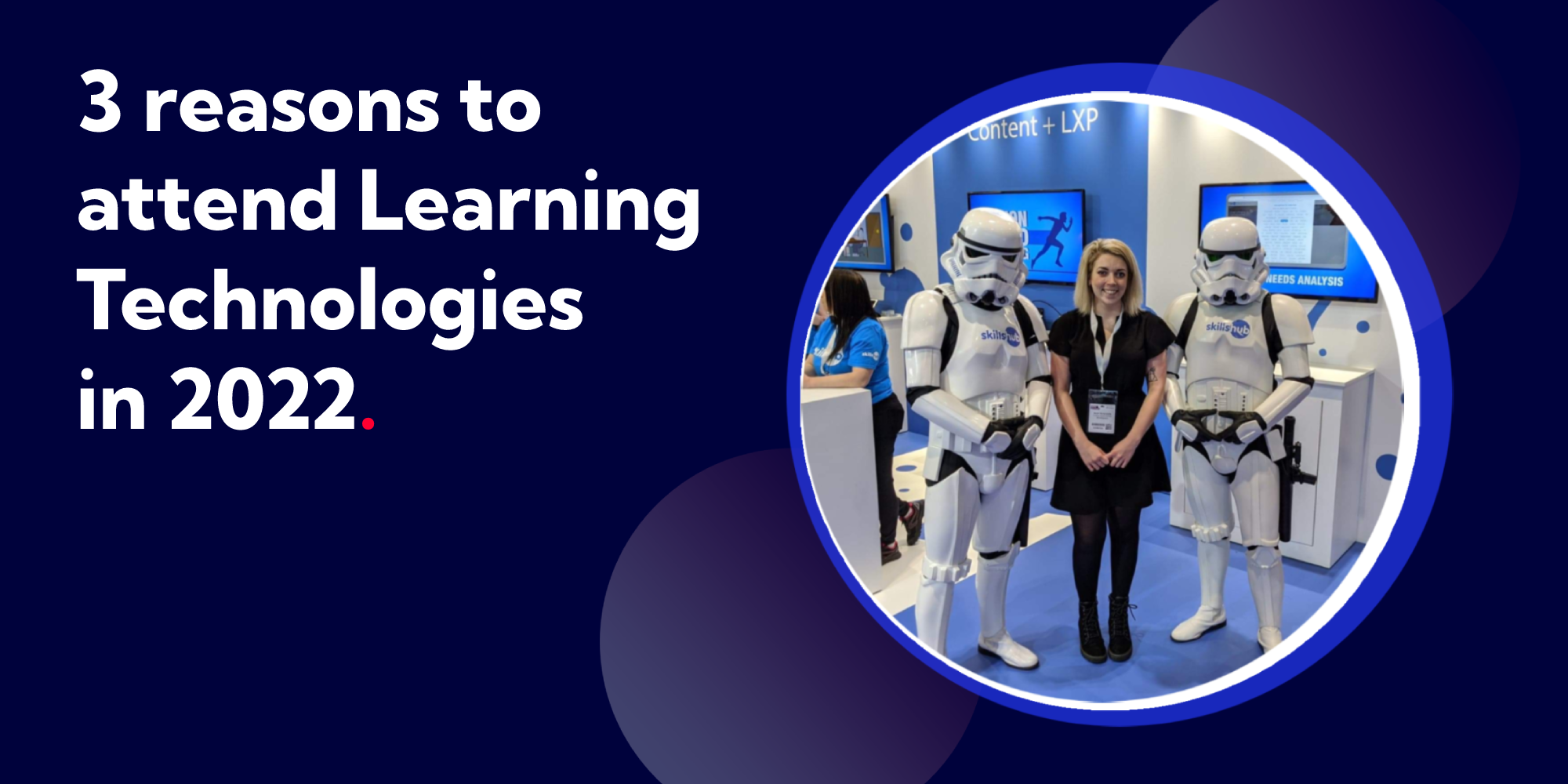 On Wednesday 4th and Thursday 5th May, Learning Technologies will host its annual event at ExCel, London. Learning Technologies is Europe's leading showcase of organisational learning, and the technology used to support learning at work. Pre-pandemic, there were over 8 thousand visitors across the 2-day event with over 200 exhibitors, including the likes of Moodle; Linkedin Learning, and Adobe. If you're involved within Learning & Development in some form, there's guaranteed to be something that interests you.
If you're in the training industry, here are 3 great reasons you should consider attending LearnTech this coming year.
1. The exhibition is completely free
Be aware, there is a conference that's a paid event, however access the exhibition floor and the seminars are both absolutely free. This means access to hundreds of consultants, advisors and experts that can help guide and shape your digital strategy; educating you on the extensive range of technology available in today's market. Whether you're looking for a new training management solution; looking to create e-learning content; need support in training your staff, or are simply looking to network, there's a chance for all the above, and more at this free event.
2. There are over 200 seminars to attend
Across the 2-day event, there are 12 theatres on the exhibition floor, running back-to-back talks. With hundreds of speakers from different organisations, the seminars are extremely varied, meaning there's something for everyone. From Augmented Reality to having a Growth Mindset, and from Blended Learning to Innovation in Management Solutions – there are bound to be a few that tickle your fancy.
A couple of talks from previous years that we simply loved included a brilliant talk on 'The Future of Attracting and Retaining Talent'. We also heard from Alan Hiddleston on 'How to Deliver Digital Transformation to External Customers'.
3. accessplanit are there!
We can now confirm the rumours circulating in the press! accessplanit will once again be exhibiting at LearnTech. If you haven't heard of us, we're creators of training management software that is configured to achieve the results you want. We can help you to automate processes, save money, and help to grow your business. We'll be exhibiting on stand C10!
So there you have it… our big 3 reasons YOU need to get yourself down to ExCeL London for LearnTech. If those 3 reasons still haven't done it for you, it's worth coming down to grab yourself a few freebies!
Speaking of freebies, book a consultation slot at LearnTech with one of our accessplanit experts. Register in advance of the event, and we'll send you a welcome pack in the post, as well as prepare you a goody bag for the day!
If you're looking to grow your training business, these could well be the most important dates of the year to have in your diary!
We hope to see you there!

Read more about Learning Technologies:
- The LearnTech Exhibition Survival Guide
- Why Your Training Company Should Be Hosting Events, And How To Do It Well