accessplanit blog
Providing the tools you need to get the very best out of your training business

The 4 Biggest Challenges Faced By Training Companies
In our 2018 Training Industry Survey, we found that some of the biggest challenges faced by training companies include increasing costs, growing competition, limited employee resource and a lack of business visibility. As you read this you may be nodding in agreement, but how can managers overcome these common challenges? While some things are beyond a manager's control, there are some useful strategies which could help to reduce costs and enhance training effectiveness.
The 4 Biggest Challenges Faced By Trainers
Increasing costs; growing competition; lack of visibility, and inconsistencies with training are top of the list when it comes to challenges facing trainers today. With the rise of the digital age, many companies are turning to technology, including automated management tools to help reduce admin time and streamline business processes.
Others are turning to digital marketing to enhance their online presence and social media profiles. But, are these strategies effective for all training businesses? Lets breakdown the top four challenges facing trainers and training businesses today:
#1 Increasing costs
One problem that all training managers can relate to is increasing learning delivery costs. In-house training can be extremely costly due to the expense of hiring venues, resources and other equipment. Many training companies feel that in-house training is the most effective method of delivering training due to the advantages of learners and trainers being physically present at the same location.
However, blended learning strategies are a great way to increase learner flexibility as well as reduce expenditure. With online learning, you no longer need to worry about renting rooms, equipment or travel expenses for trainers or learners.
Additionally, providing an online user platform to complete eLearning allows course delegates to access their training courses whenever and wherever they want and they can monitor their progress and development along the way. Read more about the benefits of eLearning to the delegate's experience.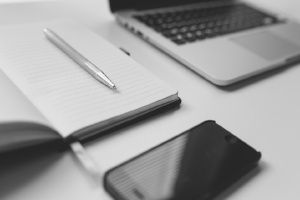 #2 Growing competition in the training industry
In the past many people preferred to deal with companies face to face or over the phone such as travel agents and estate agents. However this business model is increasingly swinging in the favour of the world wide web due to its time and cost savings.
This has also had a major impact on training providers which can be seen by the steep incline in online course booking. This allows course delegates to find a variety of training courses to suit their needs at the click of a mouse.
But this shouldn't worry managers. Growing competition can be a positive thing as it indicates that the demand for training courses is also increasing. So how can training companies stand out in their industry? There are a variety of methods designed to enhance brand value and focus on unique selling points.
Digital marketing is a great way to showcase your expertise and give customers an insight into your offering. By keeping customers engaged, you can highlight the benefits of your training courses. The key is to provide your readers with content that will interest them and keep them engaged. There's no point in writing articles if no one reads them, so find out what will interest them and create content suited to their needs.
Download infographic which explores 10 approaches to sharing your training offer including social media and email campaigns.
#3 Lack of business visibility
Business visibility is crucial to monitor company progress in order to identify gaps and make improvements. This seems obvious but it is surprising how many training companies admit that they don't have enough business intelligence to make vital decisions.
By using an automated training management system, all training operation information is held in one place making it simple and easy to run reports in order to identify key trends such as most and least popular courses and where the biggest expenditure is.
These can be used as a management tool to assist in business development, compliance, budgeting and forecasting. By doing this, challenges faced by a lack of business visibility can be overcome and in turn businesses can make confident, well-informed business decisions.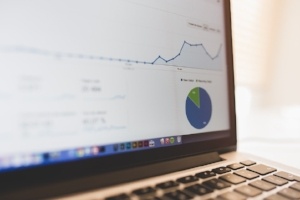 #4 Inconsistent training experiences
Another fear for many trainers and managers is the risk of inconsistent training. Every service will be different and it can be difficult to standardise in-house training offerings.
Of course, it's not a problem when training only differs slightly but how can you guarantee a great offering every time?
What is crucial is identifying the specific needs of learners and catering to their requirements. It is also important to set benchmarks and ensure that trainers reach these standards every time. By following preset objectives, learners and trainers can monitor their progress and development.
Online learning can provide a great platform for standardising your training offer. With access to a personalised user portal, learners can access all of their documents and training resources online. These resources can be easily updated and made available for all learners within a specified training course. This provides for consistent learning and allows trainers to provide uniform offerings.
Can you relate to any of these challenges?
If your training company faces any of these problems, then you're not alone. Our Training Industry Survey identified these areas as the key challenges faced by training managers today.
Download our 10 ways to eliminate manual training processes to learn more about how to eliminate common training company issues.
Related articles include:
Interesting Results From Our Training Industry Survey!
What All Learning And Training Professionals Should Know
Sign up for a free demo!
See for yourself just how our training management system can help your business
Sign up now