Can A CRM Run Your Training Business?

You've got your shiny new CRM up and running. It's great for keeping on top of your ever increasing amount of leads and prospecting new ones but now you're having trouble with the administration of the courses that you're pitching. The main issue with a CRM for training providers is that delegate information is often out of context and not logically linked to the courses that you run.
You looked into an LMS, you considered a training management system but you just didn't think that the functionality matched what you were trying to achieve. A CRM is a great tool from managing pipelines and enquiries through to invoicing and providing reports on progress but what it can't do is run the day-to-day administration of your training business.
So what can a training management system offer your business over a CRM? Here's just a few…
1. Online course booking and website integration for a simple and streamlined user experience
2. Course management and scheduling for reduced training administration and easy overview
3. Resource calendar for venue, trainers and equipment for easy allocation and elimination of double bookings
4. Ability to discount, offer multiple price points and promotions to promote courses and increase bookings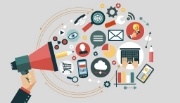 5. Provide online surveys to gather information to support course content and delivery improvements - read more about why feedback is a training companies best asset
6. Ability to produce documentation from branded templates including certificates and joining instructions in line with your corporate image
7. Offer eLearning and customised training portals where individuals can undertake eLearning and manage all of their training portfolio including classroom events
The good news?
Training companies can have both, most powerful learning management software has a built in CRM so it's worth researching your options.
For a full explanation of the key differences between the two systems, and a guide on how to determine the right functionality to suit your business needs, download our training management system v CRM eBook.
Other related articles include:
LMS or CRM: Which Management System Will Benefit My Company?
Could TMS Change Your Business For The Better?
Who Uses A Training Management System?