Here Is A Method That Helps University Of The Arts Increase Profits

Training management software can be used in various ways to increase profits, improve course delivery, automate communication along with numerous other benefits. Our previous blogs in the series have explored how a training management system are used by companies such as Northamptonshire Police, London Leisure College, Citizens Advice Service and Mace Business School. This blog takes a look at how automating administration has helped University of the Arts London increase profits year on year.
To find out more about how our software has helped 9 other companies, download 10 ways to use a TMS to explore how versatile the system can be. Read on to find out how University of the Arts use accessplanit software to benefit their business.
Who are University of the Arts?
University of the Arts London (UAL) is a world top 5 university for art and design. They are renowned for art, fashion, communication and the performing arts. UAL is a vibrant centre for innovation and compromises of six internationally renowned colleges which cater for over 25,000 course booking per year. They offer a variety of over 100 courses for art and design including Fine Art, Screenwriting and even 3D design.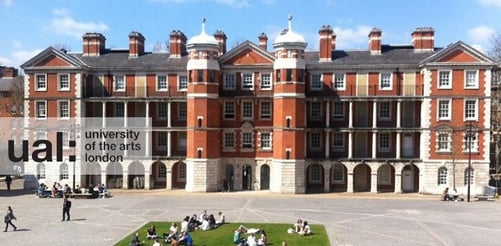 Why did they need a training management system?
University of the Arts had the classic problem of data duplication. Before using a training management system, they managed their course bookings across four completely separate systems. In addition, the way in which each college processed information varied, removing any ability to undertake data analysis across the colleges. As a result, there was an increasing demand for additional resource to unite all administration and course management.
accessplanit's training management system was the perfect solution. With this software, they are able to manage their training calendars showing resources, trainers and venue availability at a glance. This helps Leadership Trust streamline their existing processes to reduce complication and simplify the administration of training courses. Additionally, the Report Writer tool can be used to analyse course viability, forecasting and compliance, which increases business visibility allowing the team to make well-informed decisions. With these features, University of the Arts London has been able to increase profits year on year by reducing manual administration and focusing on improving the customer experience.
What are some of the key benefits?
Increased profits

– reducing administration costs by up to 50% has allowed teams to focus on higher levels of customer service and improved profitability.
Improved communication – the ability to send out automated emails and SMS has transformed the way in which the University communicates with existing and prospective customers.
Reduced resources – the removal of manual processes equated to over 5,000 administration hours annually in one of the larger colleges.
Business Intelligence – with instant access to business information, Leadership Trust is able to make informed business decisions and build customer loyalty through the recommendation of new courses with loyalty discounts.
Other benefits include faster management reporting, improved customer satisfaction and standardisation across all colleges. By implementing a training management system within their business, Leadership Trust has been able to take advantage of key benefits. In addition to streamlining their processes, they have been able to improve customer service and make better informed decisions.
To find out more about the key benefits of training management software, download the 10 ways to use a TMS eBook for more information.
Other articles in this series:
How London Leisure College Use accessplanit Software
How Delta KN Use accessplanit Software For eLearning Delivery
How Lagoon Watersports Use accessplanit Software To Capitalise On Seasonal Business