The Learning Technologies Exhibition Survival Guide

With the accessplanit team heading off to Learning Technologies for the 13th year running on stand M50, we thought it was a great opportunity to put our heads together and come up with our top tips to get the most out of attending an exhibition. Introducing The Exhibition Survival Guide...
The exhibition survival guide
Are you ready? Whether you're a rookie attendee or a Learn Tech veteran, there are still a few tips to ensure survival at Learning Technologies and make your visit as beneficial as possible. Good thing you've got the ultimate survival guide (apply to any exhibition you may be attending!).
The before
What you really, really need to do before heading off to the exhibition...
Do your research
Check out the exhibition website and be sure to get your hands on an exhibitor list, seminar plan and show guide.
The Learning Technologies site has a list of everyone who'll be exhibiting, so you can size up the competition and make a note of companies that you'll definitely want to talk to.
Jump on social media
If possible, network with those of interest in advance – you know, spend a few lunch breaks joining relevant LinkedIn groups, making connections, tweeting them and generally getting on their radar prior to the event.
Exhibitions will be full of professionals within your industry so ensuring you have prior meetings set up will save time and ensure you connect with the right people!
Brainstorm with your team
Gather your team and create a list of questions for exhibitors. Any questions. Then ruthlessly edit your sprawling thoughts into incisive questions that really get to the heart of what matters to you (and if you're feeling mischievous, throw a curveball in there: 'What year was Concorde's maiden flight?', something like that).
The during
The fun begins...
Plan your day
You've seen who's exhibiting, which conferences intrigue you, and you know what facts you need to find out, so head over to the LT site and request a floorplan. Now you can fine-tune a plan that allows you to prioritise.
Though the Learn Tech expo isn't a million square miles, it's still easy to get overwhelmed or distracted once you're there – before you know it, you've lost half a day aimlessly wandering around collecting gift bags and goodies.
Collect gift bags and goodies
Speaking of, collect gift bags and other assorted goodies. Go for it. Not only will that freebie pen totally come in handy when you're doing the crossword later, but they also provide opportunities – or excuses – to network (and a memory aid for companies that caught your eye).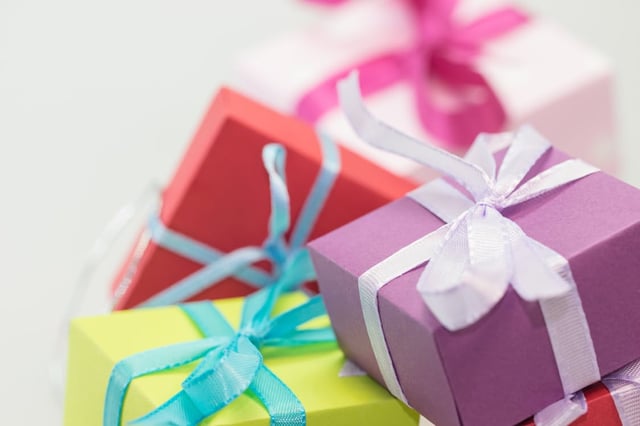 Focus on your objective
Like we said, it's easy to get distracted – always bear in mind your ultimate purpose in visiting Learn Tech (or any exhibition for that matter). And if you really feel like it, you could whittle this down to a punchy mantra you can repeat to yourself over and over again. 'Reduce my training admin by 50%...', something like that.
Keep an open mind
OK, we're going to completely contradict ourselves here but just because you're focused on your overall goal, it's still worth keeping an eye out (or half an eye, at least) for things that may not be on your agenda, but might still fit what you need, or even spark beautifully fresh ideas. Because you never know who you might run into – unless you've completely memorised the exhibitor's list, that is.
Network with industry figures
Time to take advantage of the company you're in. Pack a nice stash of business cards (you were going to anyway) and think about how you're going to be remembered when thousands of other attendees are doing the exact same thing.
Pro tip: Take a handkerchief with you, because what you don't want to be remembered for is a clammy handshake.
Have a break
You're getting caught up in all the excitement, aren't you? Easily done, my friend. But you're on your feet all day and you need to keep your strength up, so don't be afraid to take breaks and lap up the atmosphere. Oh, and use that time to do a little more networking (on or offline) and reflect on those companies and individuals who impressed you.
Pocket bottles (and other stuff)
Toss a bottle of water in your pocket – even in February, Learn Tech can get pretty warm with all those bodies packed inside the exhibition hall. But that's not the only thing you'll want to stash. Don't forget to take a mobile phone powerbank, because if your battery dies, how can you take photographs, check out the Learning Technologies' social media and contact the office in a pinch? And then make room in your pocket for a notebook and pen, just in case.
Come see us on Stand M50
Don't forget to visit the accessplanit team at stand M50. As well as checking out our award-winning training management system (reserve your one-to-one tour here).
The after
The exhibition isn't over when the doors close...
Now the real work starts
Once the show's over, don't rest on those laurels, however comfortable they may be. Now it's time to cascade your discoveries to the relevant departments and follow up with key companies and individuals. Because when your team asks, 'But how can we reduce our training admin?' you don't want to stutter through a non-answer. You'll want to lead from the front.
Helpfully, after the show, the LearnTech site will be updated with tons of resources too, so you can take full advantage of your visit after the event.
Good luck out there. Have a great show!
Did you miss us at the show? Just a book a one-to-one demo here.