The accessplanit 2018 Round-Up: What's Happened This Year

2018 has been a huge year at accessplanit HQ! We made big changes to our organisational structure including a number of exciting promotions and even more new hires, we opened our shiny new office space and in June we held our very first Everest Conference. We made big improvements to our service and our processes and developed tons of exciting new features. We completed charity events, we ran regular customer group training events, and so-so much more, phew!
Read on for our round-robin for 2018!
Service Improvements
One of our major focuses for 2018 was to improve the speed and quality of our service, this ranged from our helpdesk tickets, to our feature releases, to the management of product suggestions. Here's just a few of the improvements we've made this year:
We made a drastic improvement to our bug fix turnaround time – an improvement of 76% to be precise
We cut 25% off our average helpdesk ticket turnaround time

We introduced our release notes videos

to make it even easier to find out what's new

We shipped 68 customer product suggestions
Everest Conference 2018
Our highest point from 2018 has to be holding our first Everest Conference (click here to read our highlights). Spending a beautiful sunny day in Lancaster with our customers, excellent speakers, and some really good coffee, why can't every day be like that?
Staff Changes
This year we welcomed 9 new members to our accessplanit family. Our support helpdesk gained four new advisors: Sarah, Alice, Rachael and Ellen. Our development team grew with the addition of Vivek and Nick and our sales and marketing team has expanded thanks to Amity, Ryan and Dan.
A big congratulations to the existing family members who levelled up this year! We had 7 team members who were promoted this year:
Rob - Developer to

New Development Team Leader

Archit – Developer to

Maintenance Team Leader

Chris - Developer to Infrastructure Manager
Jenna – Implementation Manager to Product Manager
Emily – Helpdesk Advisor to Implementation Manager
Jamie – Helpdesk Advisor to Implementation Manager
Sarah – Helpdesk Advisor to Customer Success Manager
New Office
In March we opened our brand-new office space, The Hub! The Hub is a working space where we can collaborate, get creative, learn and hang out together. It's loved by both the team and customers! It is the perfect balance of chilled and inspiring, and so – to date – we have not yet had a working day where The Hub has not been used.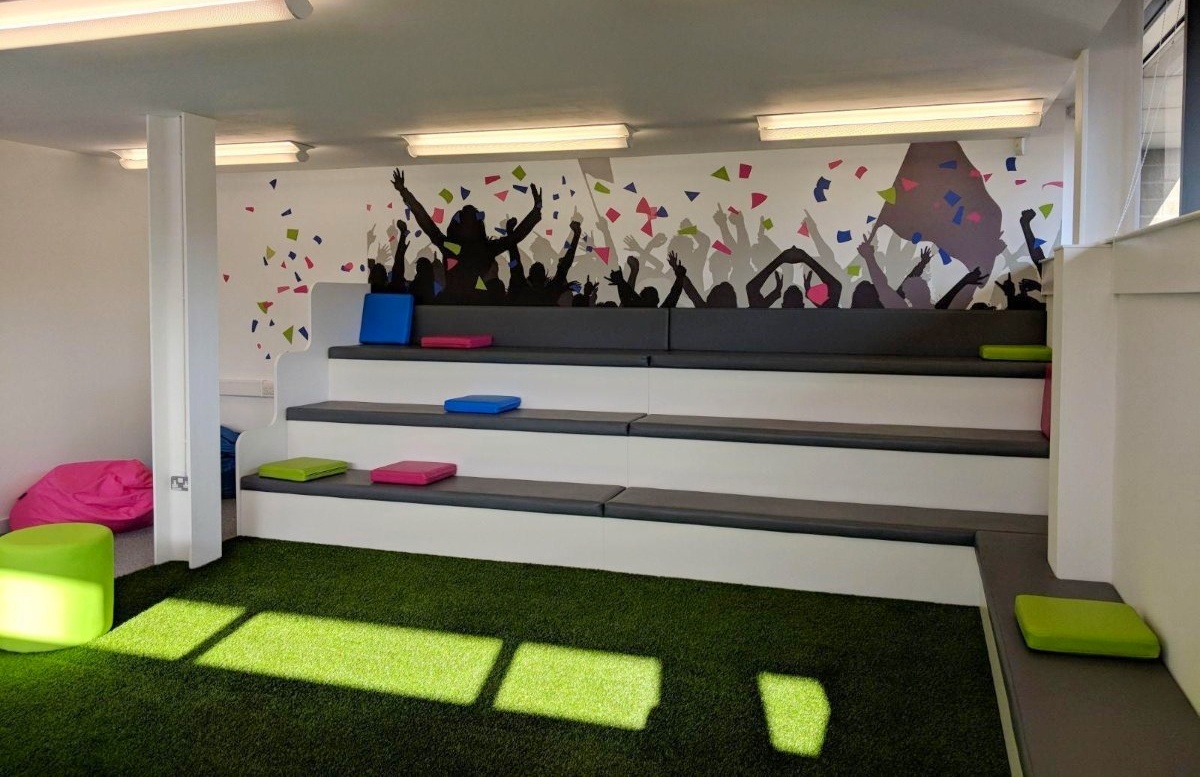 A Sneak Peek at 2019
This year we released some game-changing features including Moodle Integration, Quick Filters, Action Buttons and Shopping Basket Branding. All the while we have been planning for next year – and we have big plans! We have an impressive to-do list that we cannot wait to get started on! Take a sneak peek at our Product Roadmap by clicking here.
Finally
All of this wouldn't have been possible without our amazing customers and incredible team. A big thank you for making this year our best yet!
Here's a graphic summing up our 2018 highlights: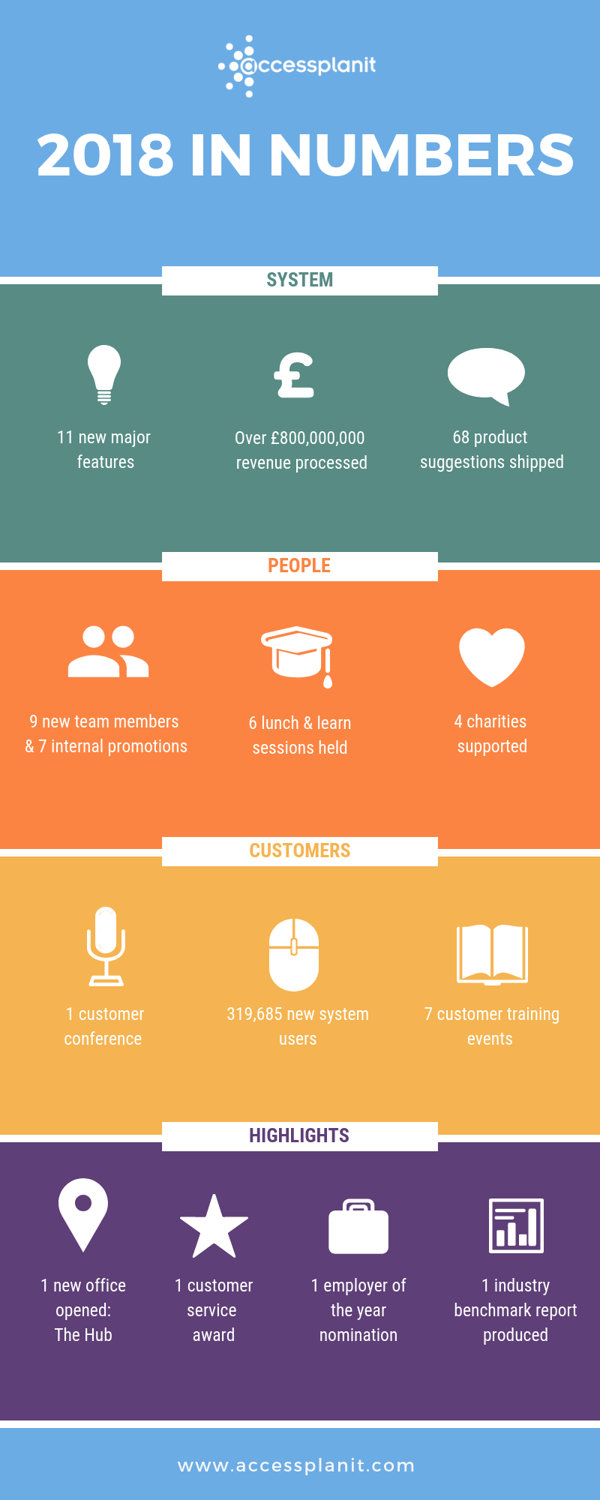 Want to stay up to date with what we're up to? Subscribe to our blog or follow us on Instagram!