New Feature Product Update: December 2018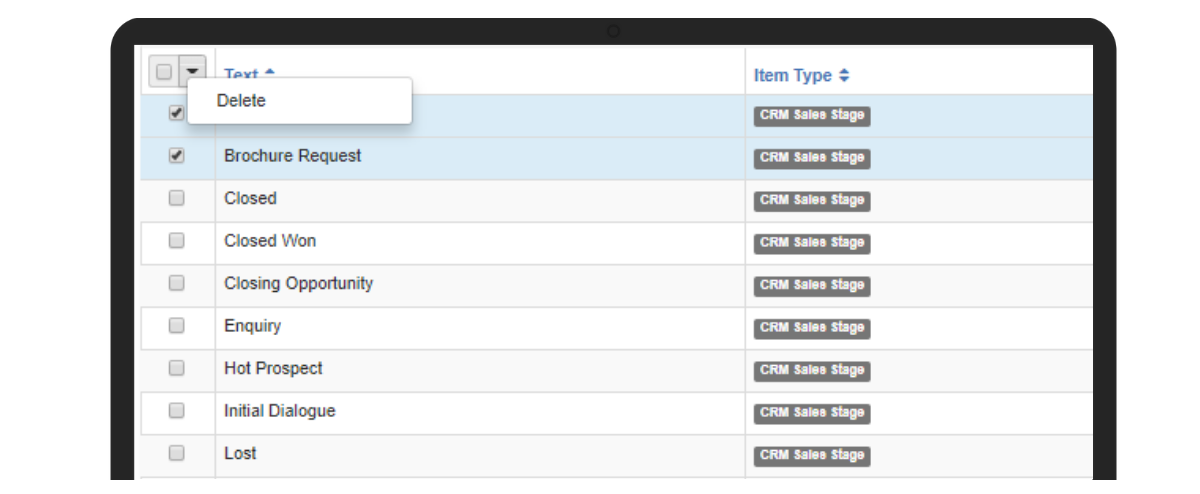 Christmas is coming around fast; our office decorations are up and there are mince pies at every meeting! Here's our early Christmas present to you: our December product feature update. So, grab a mulled wine and take a look at all of the exciting new features we've released this month.
Here's a round-up of all of the new features and product enhancements from our December release.
New Feature Product Update
More Accurate Opportunity Management
In 2019, sales and marketing needs to be a huge focus for training businesses. In our 2018 Training Industry Survey, over 30% of training professionals said that increased competition is a challenge, with more than a quarter of respondents identifying effective course promotion as a struggle.
With the latest updates to our Opportunity module, it is even easier to manage your sales pipeline and ensure your leads have all the information they need to make a fast decision.
1. Easy opportunity emails
We have introduced a new merge field for pulling in the details of your opportunity's enquiry into emails listing the key details of the enquiry. This means that you can now issue quotations and proposals to your prospects at the click of a button! This means that your opportunity has an immediate reference point to go ahead and book on to your training event.
2. Complete control over your sales process
Administrators can now update and remove sales stages in the CRM, so that your sales process is completely tailored to your business and your sales reps have a clear understanding of which stage to use and when. The result: more accurate sales forecasting!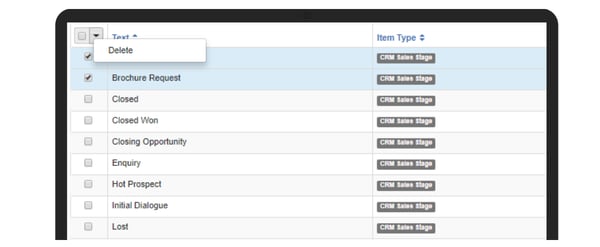 Share Data Filters With Colleagues
Sometimes it's important to see exactly what someone else is seeing. That's why we've added the ability to share data filters with your colleagues. You can share with as many people as you need, to ensure your organisation has a consistent view of what's important.
Moodle Integration
We've updated our Moodle Integration to work with the most recent version. To learn more about our Moodle Integration, you can get an overview here.
New Progress Bar In DataGrids
How annoying is it when you make an update in a system and have no indication of how long it's going to take? When bulk updating items in any DataGrid, we've now added a new progress bar to show the progress of the update, so you know just how long you have left!

Enhanced Functionality for Your Trainers
Providing trainers with the information they need and the ability to do updates quickly is essential to managing a first-class training event. Here are a few ways we've made life easier for your trainers.
1. Easy status updates
We've introduced a change to make it even easier for trainers to update course and delegate status. The update means that both statuses can be updated in the same window so your trainers will never have an excuse for forgetting to update one or the other.
We've also introduced bulk update functionality so that all delegate statuses can be updated in one go!
2. A complete course overview
Trainers can now view any Notes associated to courses as well as having advanced Course Calendar options so that they can adjust their view to what suits them.
Want to know more?
If you're keen to stay informed of our product updates, subscribe to our blog here.
If you want to see any of the features in action, please don't hesitate to book a demo with a member of our solutions team who will be happy to show you more.

More Feature Updates
New Feature: accessplanit introduces integration with Google Analytics
New Feature: Multi-Dimensional Workflows Shape The Way You Manage Your Processes