How Does eLearning Enhance Course Delegate Experiences?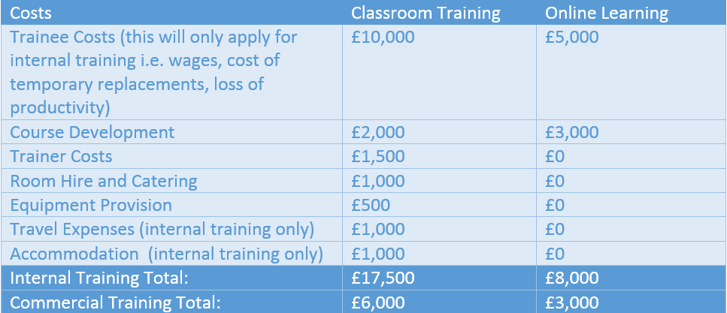 Over the last ten years, learning has moved further and further in to the online realm. Beginning with basic video packages and progressing to advanced technologies such as mLearning and gamification. Some training is supplied purely online while other providers and employers prefer to take a blended learning approach. So, does having access to an online learning environment bring benefits to course candidates?
An online learning environment, otherwise known as a user or student portal, is a space where course delegates can access learning materials, view progress and access additional resources and courses.
Can an online learning environment enhance delegate experience?
In our experience, yes most definitely. There are many ways that candidates can benefit from having access to an online user portal. I have outlined just a few.
Learner ownership
Learners are provided with a complete overview of their learning including the ability to view course progress, evaluations that require completing and previously achieved certificates and awards. This is a great motivator.
Increased accessibility
The key benefit of online learning in the modern age is that it can be accessed at any time on practically any device from iPads to mobile phones. This allows learners to fit training around their schedules increasing the likelihood of course completion.
Varied learning
An online learning environment provides one central repository for all learning materials. This can include eLearning, videos, documents and more. A varied approach to learning can increase knowledge retention.
Don't forget the benefits to the organisations that provide online learning
24/7 worldwide opportunities
Providing training online means that there is no issue with time zones. Whether you have offices with staff to train worldwide or are looking to increase your business reach, online learning is one of the most viable ways to do this.
Greater ROI
Think of the savings that could be made by eliminating some, if not all, of the cost of running a classroom training course such as hiring a venue, paying a trainer and supplying catering.
The example below looks at the cost of traditional classroom training against purely online learning.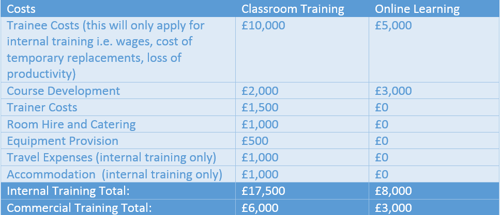 In this scenario, a switch to online learning can provide significant savings of up to £9,500 (55%). If the course would benefit others it can then be reused which would further increase savings the next time the training was undertaken.
Overall, there are many ways that course candidates benefit from having access to an online learning environment which in turn provide a multitude of organisational benefits.
Other articles of interest include:
LMS User Explains Benefits Of accessplanit Software
LMS or CRM: Which Management System Will Benefit My Company?