How Does Training Automation Benefit CEOs?

Whether a CEO or Training Manager yourself, or if you are trying to pitch the idea of automation to the senior management team, it is key to understand what the benefits of software for training companies really are. Priorities differ from role to role making it important to understand both individual and departmental needs. This post takes a look at the benefits of automation to senior management.
For any business leader top level objectives are key and being able to measure them is imperative. From profitability to customer satisfaction, measurable results are crucial.
Download free Gaining Internal Buy-In Throughout Your Organisation eBook to explore the full benefits to your business.
There are benefits of a training mangement system to all departments throughout an organisation including the areas below which the eBook covers in more depth.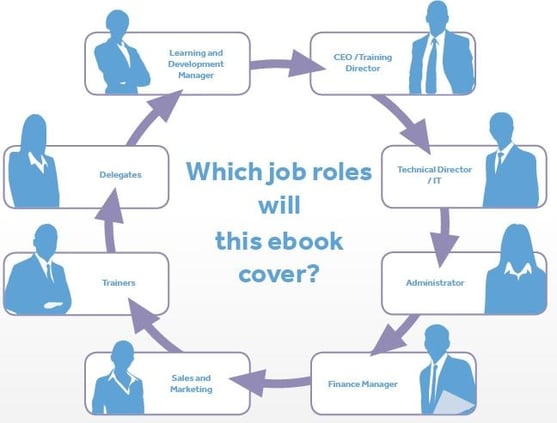 This blog post explores some of the key benefits taken from the eBook in detail.
3 key benefits for the CEO & Training Director
1. Reduced complaints
With the adoption of an automated system, human error is greatly reduced. Pre set up communications mean that delegates will never miss out on course joining instructions again and certificates can be sent out automatically as a course finishes.
Additionally invoices are generated automatically using defined course information meaning that there is no chance of operator error when inputting amounts. This avoids disgruntled customers and also saves face for the organisation.
2. Standardised processes
Standardised processes are the key for any business to run effectively. Having a clearly defined process in place for each function ensures that results remain consistent, outputs can be measured and in turn improvements can be identified and actioned. Standardised processes also make taking on a new employee far more streamlined.
An automated course management system can standardise a range of business processes which the training management system model below outlines.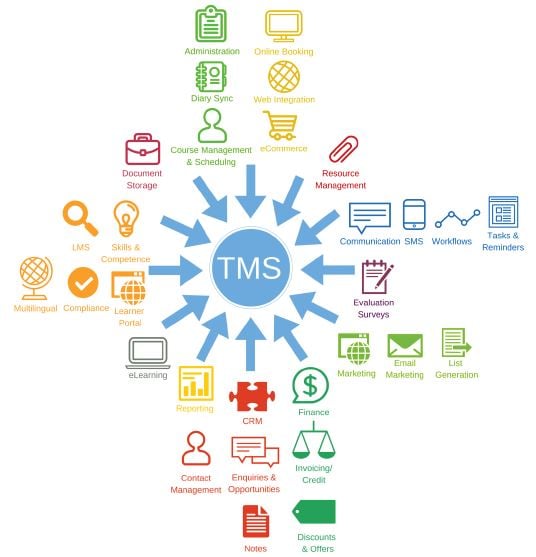 3. Business visibility
Having all of your business information in one central repository provides the ability to easily measure results. Reports can be run on any area of interest including the latest sales figures, course viability or details on which courses are under-booked, giving the marketing department time to up their game.
To explore more advantages of training management technology to other departments and roles download the Gaining Internal Buy-In Throughout Your Organisation eBook today.
Other blog post titles in this series include:
How Can Training Automation Benefit Course Delegates?
How Can Automating Processes Benefit Your HR Team?