accessplanit Introduces New Google Analytics Integration

Every marketer knows Google Analytics and the power and insight that it brings. Many of our customers do, and were suggesting that it would be extremely useful to have the ability to monitor the analytics from their accessplanit shopping basket. So, we've just released the all new Google Analytics integration!
The new module gives users the power to view real-time shopping basket analytics within your Google Analytics tool.
This gives you the power to suss out the users that have started but not completed a shopping basket transaction (abandoned cart) allowing you to maximise on sales opportunities.
You can also analyse the specific demographics of website visitors to better understand your market.
Whats-more, you can track exactly which sources your visitors are coming from so you know which areas to improve and which to leverage.
Key benefits of Google Analytics integration
Hassle-free set up
The integration is quick and easy to set up. Just insert the tracking code and you're ready to start refining your marketing strategy!
Real-time information
Real-time analytics from the accessplanit system direct to your Google Analytics tool mean that you know exactly who is on your site and considering a purchase in your Shopping Basket. This gives you the power to be proactive and follow up on those leads that don't quite complete their purchase.
Centralised data
Gain powerful information on website visitors and prospective customers such as geographical location, age range and browser language. Access key statistics including number of bookings, courses purchased, abandoned transactions and more. Use this data to truly grow your training business and increase course bookings.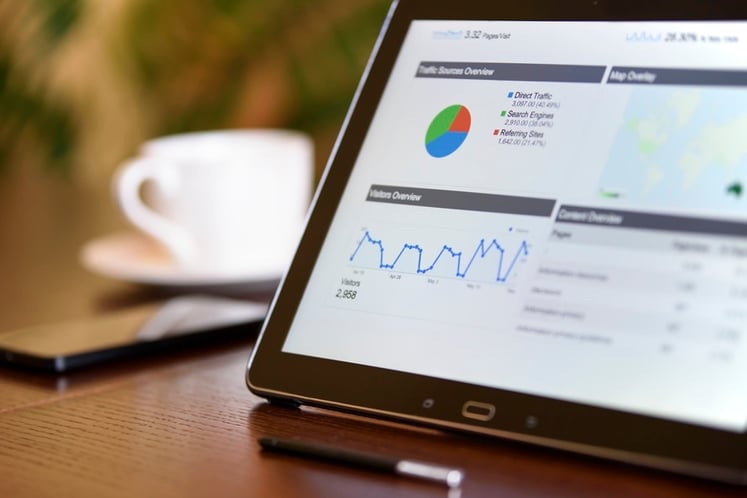 Track the specifics
The integration gives you the ability to apply Google Tags to various areas within the system to track page views and events.
You can also see at which stage visitors are leaving your site so that you know exactly which areas to make improvements to user experience.
Targeted course promotion
Discover when is the most popular time for booking courses so you can promote your courses effectively using accessplanit marketing tools.
Making Google Analytics work for you
Not using Google Analytics already? Then, why not? The tool is a great way to measure and enhance your sales and marketing efforts.
It provides in-depth insight into how visitors find and use your services, and how to keep them coming back.
Google Analytics Resources
The Small Business Guide to Google Analytics [Infographic] - This guide begins by explaining why you should be using Google Analytics, the invaluable information you can track, how to set up a Google Analytics account, and some top tips on using the Google Analytics homepage.
How the latest Google Analytics updates will benefit marketers [2018] - This post from early 2018, outlines the latest Google Analytics upgrades and how you can use them to improve your marketing efforts.
The Ultimate Guide to Google Analytics Resources for 2018 - This blog provides a (very) comprehensive guide to the resources you should be accessing to get the most out of Google Analytics.
Making Google Analytics work for your business - this post explores how the functionality in Google Analytics can help to build your training business and increase course bookings.
To learn more about accessplanit training management solutions, book a demo here.
Other accessplanit product updates you may be interested in:
New Feature: Multi-Dimensional Workflows Shape The Way You Manage Your Processes
New Feature: The Information You Need, When You Need It