What You Missed At Everest Conference 2019: The Training Industry Event

This year, we were extremely pleased to welcome an assortment of enthusiastic training professionals from across the country, to Lancaster for Everest Conference 2019. As we do every year, 2019 delivered expert insights from some fantastic minds, with the aim of helping professionals in the training industry scale their business to new heights.
Everest is where training teams come to scale!
We started the morning with a funny (and completely made up) exercise, devised by Andrew, our compere for the day; That got everyone in good spirits for the day ahead.
Everest 2019 Speakers
Coursecheck
Hotfoot Design
Mind Lancashire
The Art of Brilliance
Relative Insight
London School Online
Zoom
Digital 22
As is our annual tradition, we started off with a run-down of current training industry trends, taken from accessplanit's 2019 Training Industry Survey. Presented by our very own Joe Nixon; the talk provided us with some excellent insight into the trends influencing training providers right now, and how training companies can best utilise these insights to increase their customer satisfaction; digital presence, and income.
The Talks
Chris Wigglesworth from Coursecheck joined us on the podium to talk about the importance of customer satisfaction reviews; the pros and cons of digital vs paper-happy sheets; the best practise for negative reviews, and following-up on your feedback.
Coursecheck's new integration with accessplanit, means that you can push course and attendee's details to the Coursecheck site and get them to fill out a Coursecheck digital satisfaction survey without having to input any more data.
Useful Insights:
A score of 4.7 is the optimum trustworthy number to aim for with online customer reviews.
Directly contacting dissatisfied customers is the most efficient way of dealing with a negative rating, and solving the problem directly can often lead to the removal of negative feedback online.
Follow up after courses, straight away. This makes it more likely that you get accurate feedback from your customers.
Less is more- write your feedback questions thoughtfully, making sure you will get meaningful insights from the answers. Don't ask questions for the sake of asking questions.
90% of people read online reviews before purchasing anything.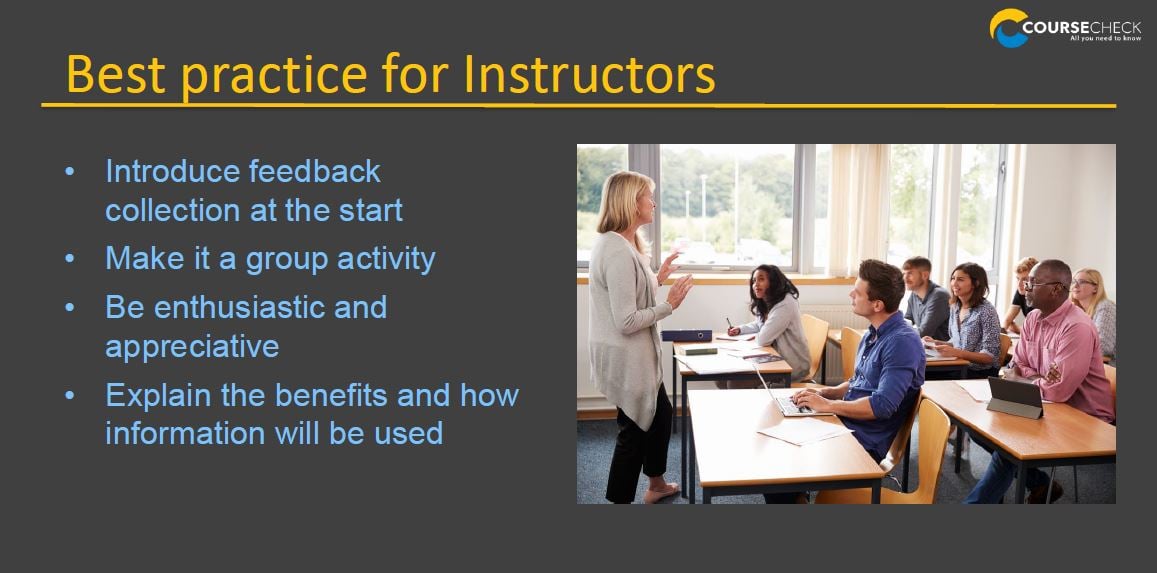 Guy Cookson from Hotfoot Design joined us to talk about making good on your customer value propositions. Guy talked about the importance of the tone of voice of your company; that it fits with your customer-base; is truthful, transparent, and offers something different.
Guy took us through a slide-show of some great consumer brands; their advertising and branding, and explained to us the benefits of them going against the grain.
Useful Insights:
Having a friendly persona is what people are looking for in a company today
Avoid the high-sale and low-retention trap- your existing customer relationships are more important than making quick sales. Creating benefits and good relationships with existing customers should be top priority.
Relate to your target audience. A companies tone of voice is what will make them stand out in today's market.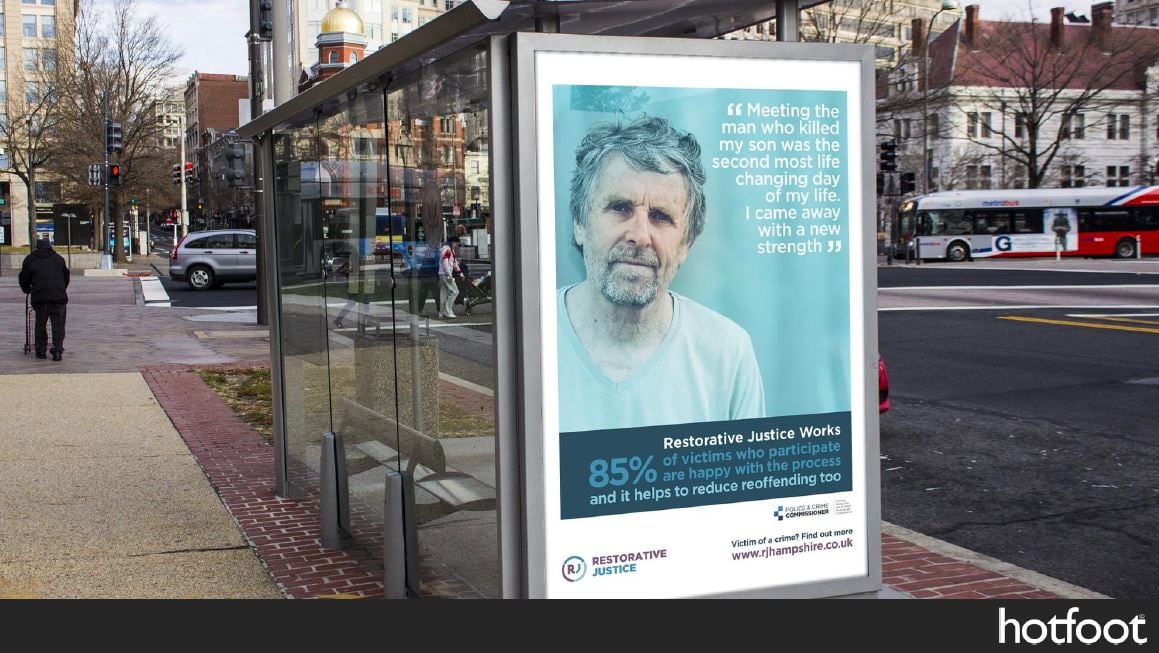 Tommy McIlravey shared some eye-opening statistics with us about mental health in the workplace. He talked about how businesses can foster an atmosphere of support and understanding, and how addressing mental health issues in the workplace can lead to better work-ethic and staff-retention.
Tommy talked to us about the impact of language, when talking about mental health: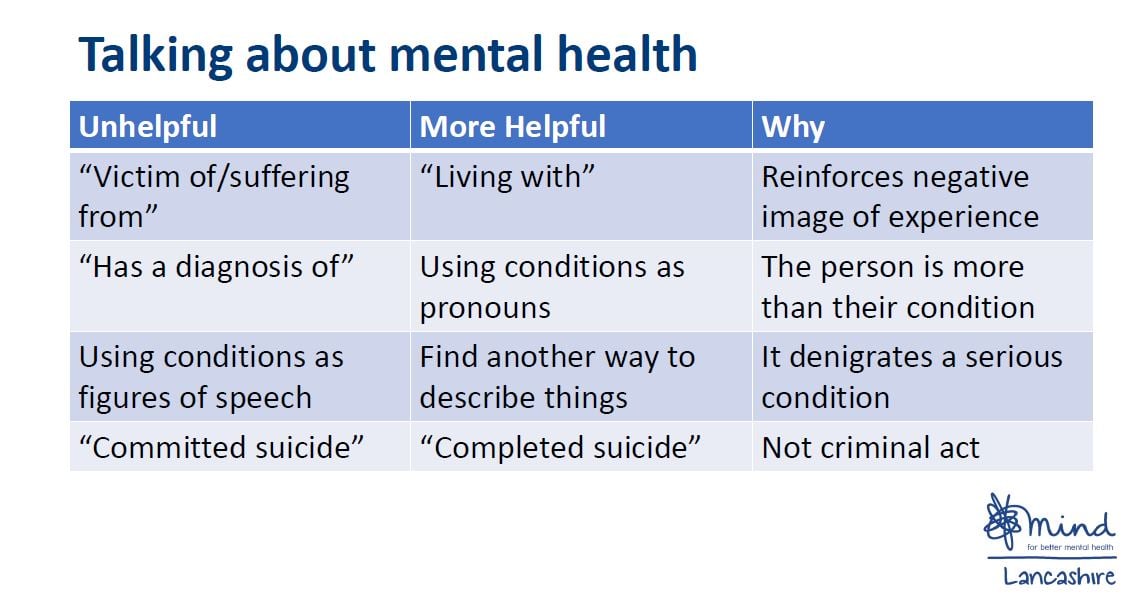 Useful Insights:
1 in 4 people suffer with mental health conditions in the UK today.
Over 80% of people who call in sick for mental health reasons, cite a different reason to their employer.
There are 70 Million sick days taken a year in the UK, due to mental health reasons like anxiety and depression.
Despite the figures above, general awareness of mental health is getting better.
The best thing businesses can do for their employees, is to create a culture where it is easy for employees to talk about their issues and needs before they become a problem.
Promoting wellness; challenging stigmas; creating office champions, and hosting training sessions around the subject, are all ways that employers can help their employees.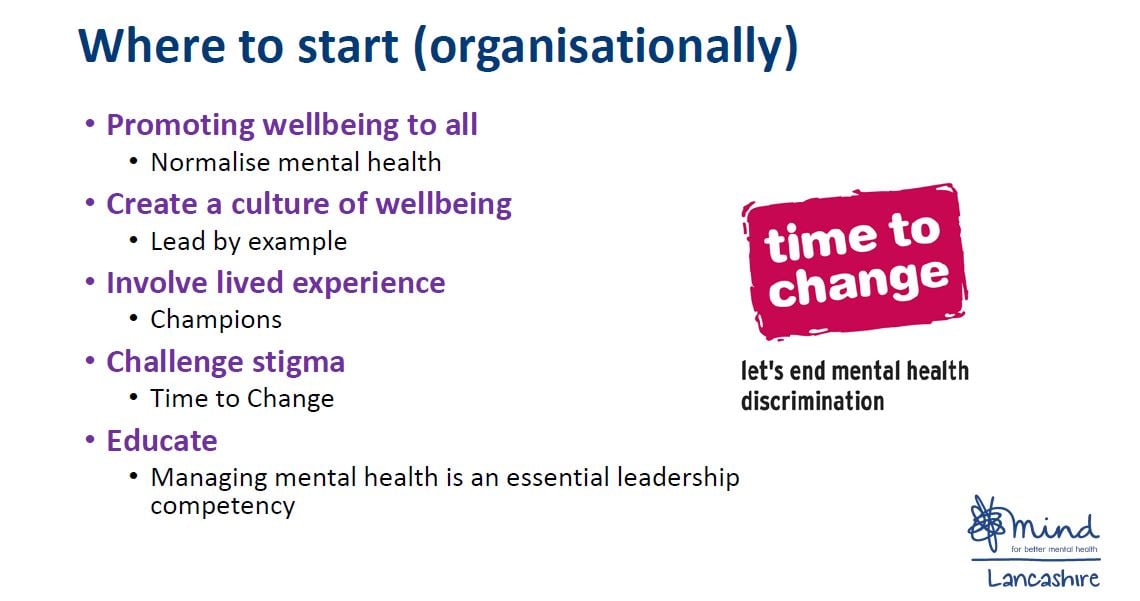 We asked the fantastic Mr. Kev House to join us again this year, for Everest 2019, because we knew there was no one better to animate and engage a room of people! Kev talked to us about aiming to consistently be in the '2%' mindset; starting everything with positivity, and actively seeking people for our businesses who 'get it' and want to work on being their best.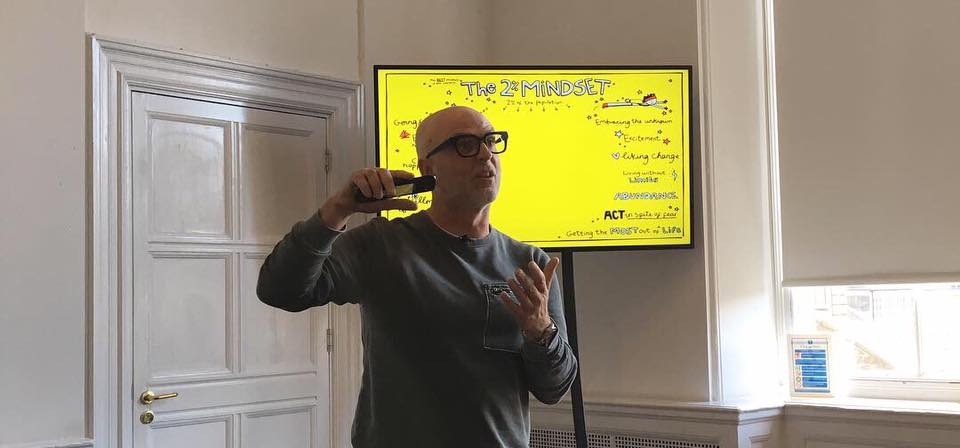 James Walkerdine from Relative Insight came to talk to us about using language insights to improve your business strategy. Relative Insight's technology enables its users to understand critical linguistic and attitude differences between consumers and brands, as well as track language differences over time.
James spoke to us about the importance of understanding your audience in order to maximize engagement, and how language data is so integral to this. He talked about how many companies are sitting on useful data and not utilising it to its full potential.
Powerful data stores include: social media; reviews; surveys; live chat; CRMs, and more… He spoke about the strengths and weaknesses of each type of data; for instance, social media holds a huge amount of data, but is extremely polluted in terms of picking the useful information out from all the chatter; whereas, focus groups are extremely specific, but often steered and therefore not as reliable.
Useful Insights:
Don't search, discover – It's important not to preconceive the outcome, and explore, rather search for a specific. This is where the important and useful information about your audience will be found.
Ask the right questions – Understand what you really want to know about your customers, and ask them the questions that will answer this.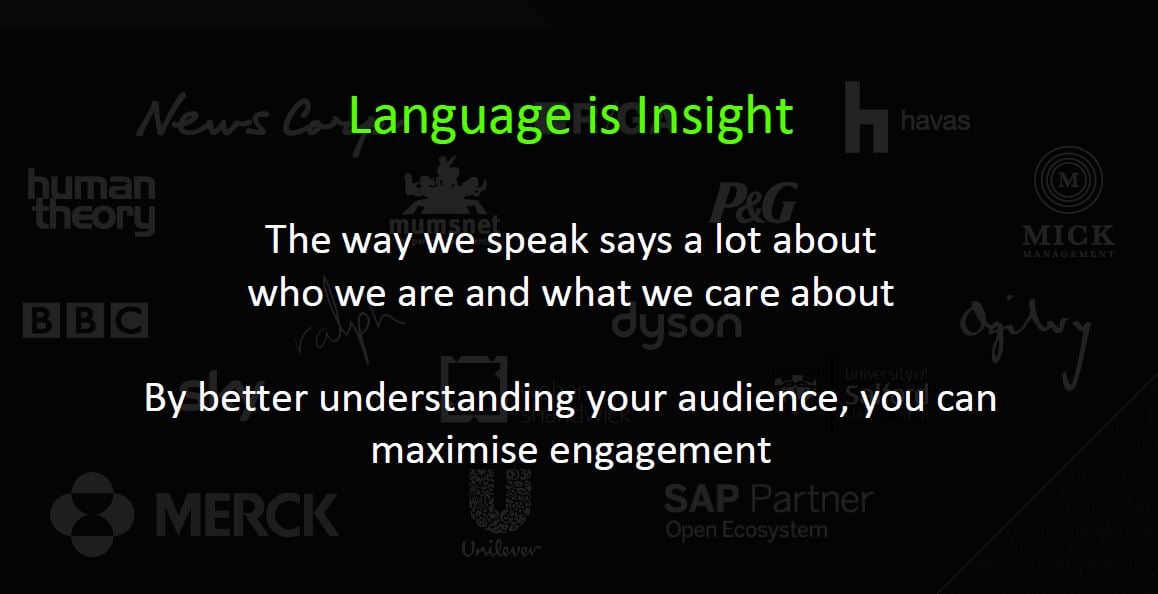 Andy Johnson from London School Online gave us a focused and engaging talk about how generations are evolving the workplace. Andy started by giving us a breakdown of the four different generations currently working: The Baby Boomers; Gen-X ; Millennials, and Gen-Z. Each group has a different outlook and way of working, and each new generation coming in is drastically changing our style of working.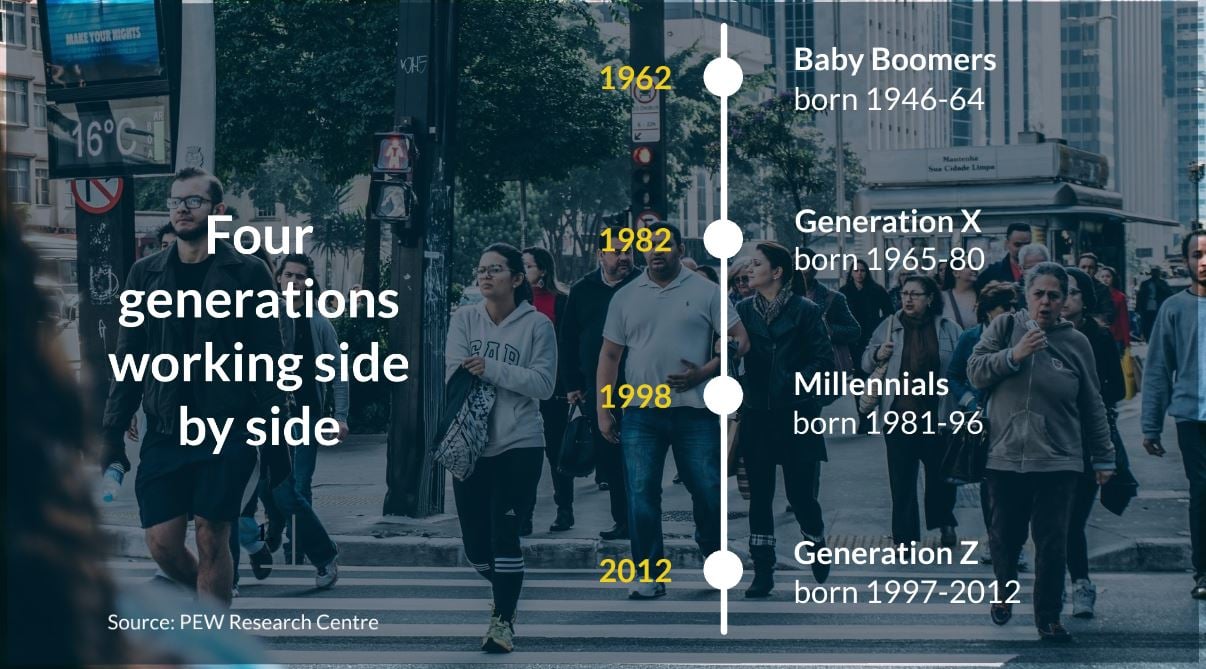 Useful Insights:
There has been a dramatic rise in remote working due to growth in the tech industry; increased technological competency, and flexibility being seen as a right.
Job hopping is the norm, especially among Millennials and under. This means that the ability to learn quickly has become crucial in the modern workplace.
75% of Millennials have made compromises in order to get a job
More people want to work for companies that align with their personal ethics- this is changing the core fundamentals of companies.
Approaches that training businesses can take include: increase collaboration; be flexible and adaptable in communication methods; combine face-to-face and digital learning, and consider mentoring team members.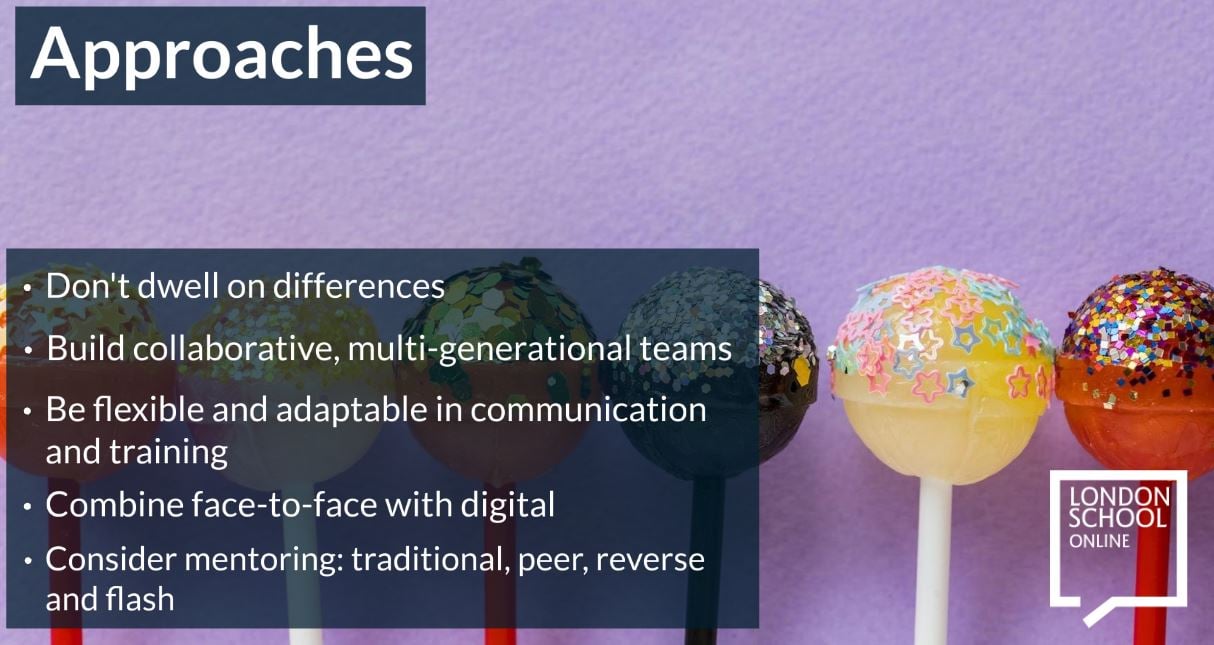 Mike Adams from Zoom Video came to speak to us about how using video in learning could revolutionise your training business. 69% of presenters experience meeting technology problems, and Zoom aims to resolve this with its super-powerful video conferencing system. Being able to teach students from all over the world in one room, as well as use these powerful tools for blended learning experiences; webinars; transcripting, and much more- gives training providers a huge boost in the market, above their competitors.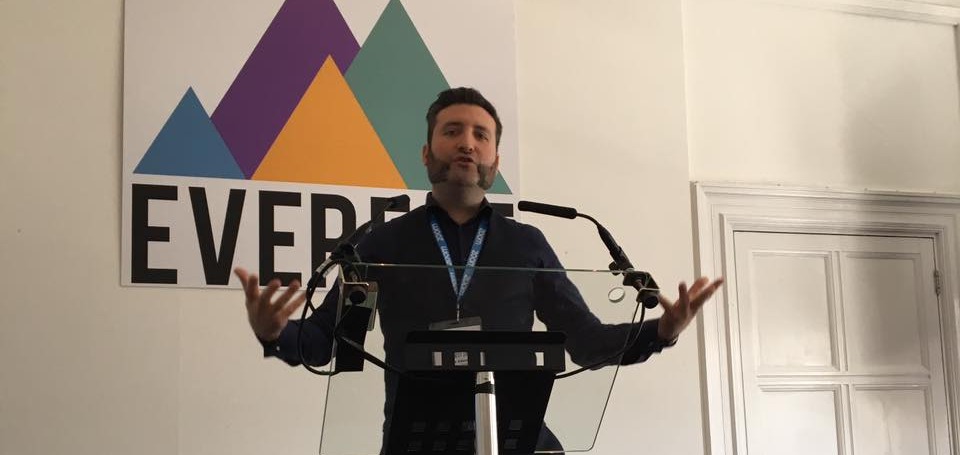 The tremendously knowledgeable Andrew Thomas from Digital 22 gave us a presentation on utilising inbound marketing in your strategy for 2019. Inbound Marketing is a methodology that aims to attract online customers by educating and assisting, rather than interrupting and annoying them.
Useful Insights:
Create simple videos to market your courses. More than 50% of consumers prefer video content over other forms.
Look into chatbots - 66% of people prefer real-time messaging for talking to businesses, over any other communication channel.
Launch a podcast - 19% of marketers plan to add podcasting to their marketing efforts in the next 12 months.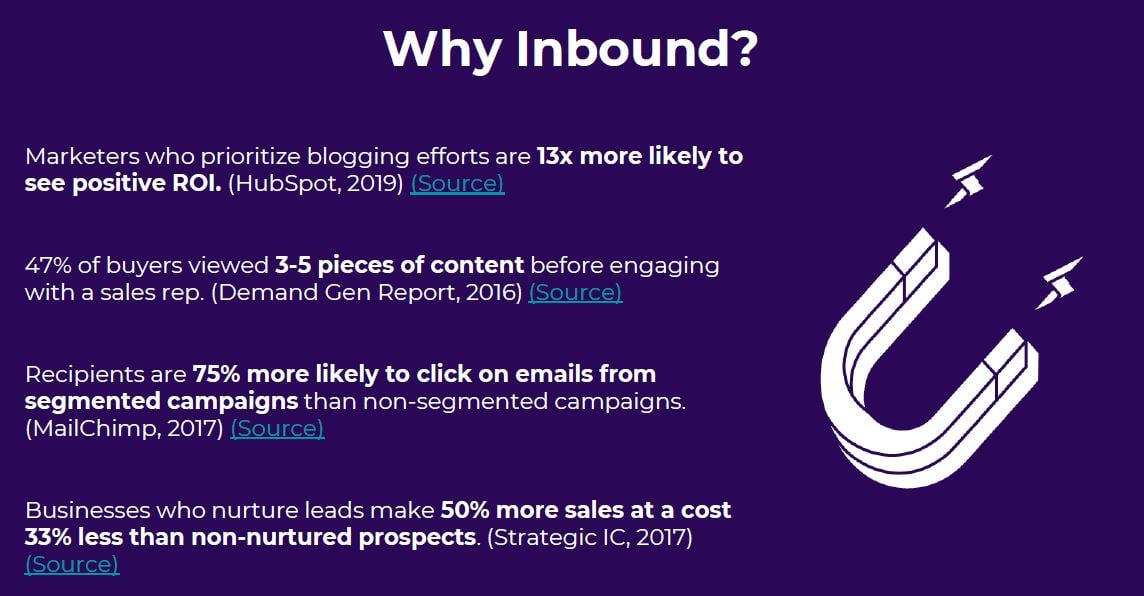 What Did Our Attendees Think?
Of course, we thought Everest Conference 2018 was a fantastic event but, don't just take our word for it...
'An excellent event, that gets better every year!'

'I really enjoyed that the talks were really informative for our business, and not trying to sell us anything'

'The event flowed very smoothly and was two great days of fun, networking and socialising'

'The speakers this year were exceptional'
And A Finishing Word From Andrew
Related Content
Best Things To Do In Lancaster - A Visitor's Guide
Training Industry Benchmark Report 2019 - How Do You Measure Up?