Mace Business School Increases Client Base By 200% With accessplanit

Continuing our series looking at how versatile a training management system can be, I wanted to share with you how global consultant and construction company, Mace incorporated QR codes into their processes to speed up record verification across their supply chain partners.
For full details and another 9 great ways to use an automated system, download free 10 ways to use a training management system eBook.
So, what do Mace do?
Mace Business School provides learning and support services to key businesses in the Mace supply chain. Its aim is to work closely with suppliers, offering a range of accredited management training courses, to maintain standards and compliance and improve performance within the supply chain for Mace clients.
And what do they need a training management system for?
After two years of trading, Mace recognised that administration had become too labour intensive, increasingly complex and difficult to control. All courses were booked by telephone and entered manually by the Mace administrators using an email and spreadsheet system. A solution to ease administration, speed up the processes and introduce business improvements was required urgently.
But why use QR codes?
As the training is not Mace specific and accredited to individuals, it is important that accurate records of completion dates are recorded and easily accessible to individual supply chain partners. To simplify this process, all trainees hold a 'training passport' with an embedded QR code.
Once scanned the QR code identifies the trainee's current status including courses completed, ongoing and required, in order to meet accreditation. This is a very simple but effective use of existing technology.
Can you tell me about the benefits?
ROI - increased customer base in addition to in excess of 30% reduction in training administration resource.
Increased Client Base - the system has been instrumental in assisting Mace with their growth strategy of 200% since the installation of Course Manager.
Reduced Reporting Time - time spent on reporting has been reduced by at least 50%. The improved level of detail and report accuracy is a key tool for future planning and the identification of client service improvements. Learn more about reporting using a TMS.
Improved Client Relationships - auto generated prompts have led to increased contact with clients, and the ability to log on and manage their own information through online user portals is a powerful client benefit which receives very positive feedback. "Our clients are always impressed with the system portal. They now have the ability to log on and keep track of all of their company information."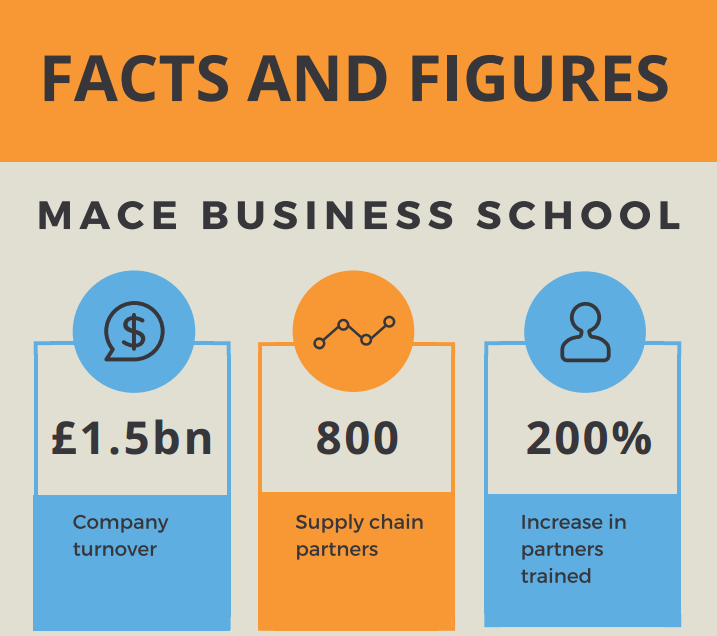 To find out more about how Mace Business School use an automated system and 9 other uses download free '10 ways to use a training management system' eBook. Additionally, subscribe to the blog to receive the next instalment.
Other titles include:
How Citizens Advice utilised accessplanit software to manage events
How Musgrave use accessplanit software to support 55,000 learners across Europe
How Northamptonshire Police use accessplanit software to improve road safety