How to Make the Most of SEO and PPC To Increase Course Bookings

At Everest Conference 2018, Richard Metcalfe and Adam Barwise representing Fat Media gave us an insight into the current trends surrounding SEO (Search Engine Optimisation) and PPC (Pay-Per-Click), with a case study on the Distance Learning Centre. The talk began with an overview of SEO aimed at those in the audience unfamiliar with the term. Fat Media accurately described SEO as "...how google ranks your website and how you show up in the search engine results page".
This post explores some key ways you can improve your online performance and increase your sales leads. Read on to discover:
How to use longtail keywords to improve your search engine performance
Implementing small changes to make a huge impact on your overall online presence
The factors that influence how well your Pay-Per-Click ads rank
Content is King
The evolution of SEO over the years was touched on briefly, mainly the shift away from black hat techniques like keyword stuffing which have subsequently been penalised by Google in its algorithm updates in order to encourage more organic page ranking. The popular phrase 'Content is King' was the rhetoric repeated by Fat Media, with relevant and original content highlighted as the foundation of successful SEO.

A focus on keywords and longtail keyword phrases has become paramount for any SEO campaign. Longtail phrases being keywords consisting of 2+ words as oppose to the just single keywords. "Longer tail are easier to achieve rankings with because there is less competition", said Metcalfe.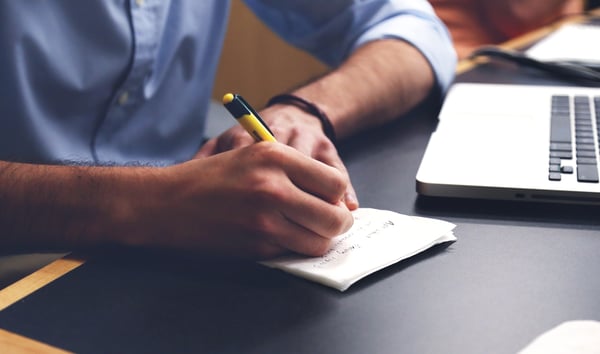 This is important when carrying out keyword research because the most desirable words (and phrases) are those that are included in a high number of searches but have lower competition. This means you are less likely to have to compete with other sites to rank highly for these keywords.
The speakers provided a holistic overview of the technical aspects of SEO, delving into specifics like 301 redirects for error pages, the importance of internal linking and making SEO friendly changes to titles and descriptions. All small components individually, but when implemented as part of wider SEO campaign can be extremely effective in ensuring your page ranks as highly as possible.
"Links to your site are very important, so it's a case of going through and trying to build links from suppliers, newspapers, anything relevant to your business".
Relevant links present in your content are something that Google's optimisation algorithms are looking out for and getting backlinks from other sites to your page is of extremely high value. "A link back to the site can really improve referral traffic and the relevance of your website", said Barwise.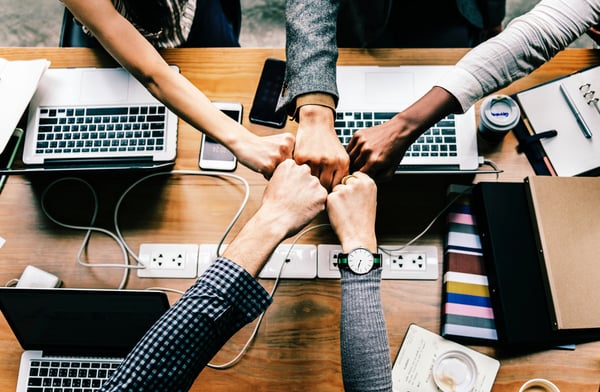 It's also important to have consistently updated content areas present on your website, such as blogs, knowledge bases and advice centres. What this does is provide evidence that your company has extensive knowledge of its product and its field while being up to date with recent changes in the industry.
Paid Search
Paid search describes advertising within sponsored listings of a search engine and is a key component to any successful SEO campaign. By paying for an ad you can shortcut organic rankings and bid for particular words and phrases that have a high level of competition. This puts you in pole position to receive clicks relevant to your company's services directly.

Each advert also has its own 'Quality Score', which is calculated by:
The relevance the landing page has to the advert
The quality of that landing page
The historical performance of the holding account
Successful click through rates
Be sure to consider all of these aspects in order to optimise your PPC ads.
The Distance Learning Centre Case Study
The representatives from Fat Media concluded their presentation with a case study on a virtual college for higher education courses, the Distance Learning Centre. Barwise described the state of their SEO campaign before they were bought on board and how the company was struggling with SEO due to a penalty arising from a new update in Google's algorithm.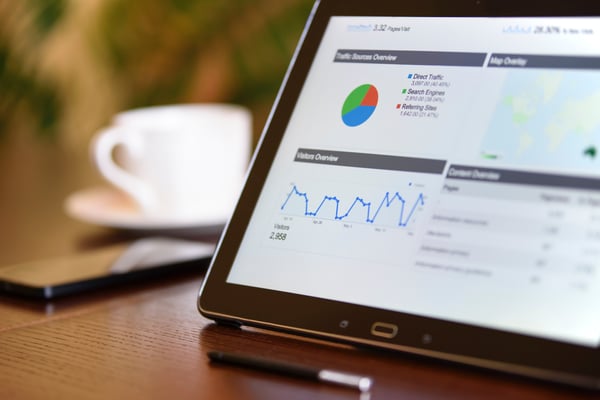 "They got penalised really badly because the client had duplicated a lot of the content on their website from other course materials". Infractions such as this one are penalised because it tells Google that the content has been copied and pasted from elsewhere. Originality is something that has been encouraged massively since these changes, making content creators rightly more inclined to write new and authentic copy.
Fat Media recognised the black hat techniques the client was being penalised for and corrected the issues to align the Distance Learning Centre's SEO campaign with best practices to achieve success.
"Overall traffic is up 27%, organic traffic from the search engines are up 36% and goal completions are up 66%."
Fat Media helped create an effective SEO campaign that improved keyword ranking, corrected technical aspects such as meta-data and URL structure and combined a content marketing strategy using infographics to accurately target the right customers.
Paying attention to key SEO areas the team were able to turn fortunes around for the Distance Learning Centre in relation to their online presence, increasing brand awareness and bringing in new potential customers.
How to use these tips to improve your overall SEO performance:
Write original, relevant and evergreen content
Use keywords and long-tail phrases as a way to attract the right customers
Place keywords in titles, meta-descriptions and headings where possible
Build a library of internal and external links to demonstrate authority in your field
Use simple URLs that are easy to read and understand


Watch Making the Most of SEO and PPC Delivered at Everest Conference 2018



Download the Beginners Guide to Content Marketing for Training Companies to learn more about using inbound marketing in your training organisation

Related Posts Include: