How To Make Your Customers Happy Using Automation

Customer service is crucial in building and maintaining relationships. This is especially true for training companies as their entire value proposition is based around the customer from the course content to the delivery to the post-event follow up, even if the course offerings aren't face-to-face. But still course delegates continue to have negative experiences. Staying ahead of the competition and upping levels of customer service is increasingly important so how do you get your customers to love you?
A recent report from Gartner, suggests that many businesses aim to compete solely on customer service. This blog will explore the topic of customer service from two perspectives:
From a training business perspective - how can software improve customer experience and gain a competitive advantage?
From a software perspective - how important is it to ensure the automated training software you use provides the right level of customer support?
Why is customer service so important?
Well, how much do you value customers?
Every business relies on their clients to buy into their products, services and ideas. Without the customer, the business wouldn't survive. So it is crucial to ensure that your employees understand this and follow a customer-orientated approach throughout every aspect of your company.
Providing support for the customer not only builds relationships and maintains their interest but it can also offer resolutions for their problems and act as damage-control when things go wrong. Without this added level of support, customers may disappear from your radar and seek alternatives from your competitors.
Using software to improve customer experience and gain a competitive advantage
Many training companies overlook the power of software in adding value to their courses and overall business performance. Automation can provide benefits throughout the organisation from course delegate experiences to the finance or administration team. For example, a responsive learning management system can offer course delegates their own user portal online where they can access course materials whenever and wherever they want. This type of service offering will undeniably improve the customer experience and can assist your training company in gaining a competitive edge in the marketplace against those companies who offer in-house training alone.
Another benefit of automated software is the ability to compile and view reports on customer interests and behaviours. This can increase awareness of your customers' needs, allow you to identify valuable target segments and increase your overall business intelligence. This means that you can make well-informed decisions and increase customer satisfaction by gaining a better understanding of the market. Without a doubt, this is a great way to improve your competitive position and better serve your customers' interests.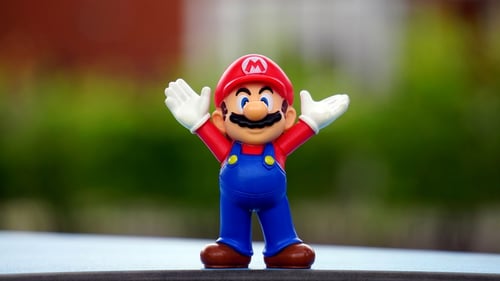 These are just some of the reasons why training businesses automate processes using training management software.
Our 10 reasons to automate eBook details these benefits in much more detail. This will explore functionality and how automation can impact on specific areas of your business, but the cumulative effect is a vastly improved customer experience which translates to a huge advantage in the highly competitive training market.
How important is it the right level of software support for customer experience?
For us, extremely important, so much so that we could be one of the many businesses who compete solely on customer service. Of course as a software house, the product needs to be good, but we are the first to admit that a great course booking system isn't enough. Software as a stand-alone, off-the-shelf product doesn't stress the importance of after-sales support.
Software is a business investment and to gain maximum benefit, customers require continuous support. Sure self-help is great, but it is crucial to have a human voice at the end of the telephone who will talk you through your problem and own it until resolution. And, surely customer support should go further than issue resolution. Shouldn't it be a continuous relationship to explore additional business benefits?
Software is used every day by a range of personnel throughout the organisation and therefore it is important to help customers get the most out of their investment. Well that's how we see it which is why we subscribe to a Customer Success Model from which we have created our Driving Success Programme.
This is a step-by-step approach which doesn't end once the system is live and your staff are trained. We continue to work together to ensure that you optimise every functionality to maximise your return on investment and increase efficiencies through automation.

Other related articles include:
How Important Is Customer Service When Buying Software?
How To Improve Cross Channel Customer Service | Infographic
The Life Of A Customer Success Manager