The Life Of A Customer Success Manager
Here at accessplanit, customer success is at the heart of our business. We strive to build lasting relationships with customers to assist them in getting the most out of the training management software that we provide. This philosophy shapes our interactions with customers and results in beneficial, valuable connections. We interviewed one of our Customer Success Managers to provide a better understanding of their day to day activities and give an insight into the importance of the role.
Over the last 10 years or so Customer Success has become more and more prominent within B2B organisations in the SaaS arena and is now an expectation of customers when sourcing a software solution. But what is Customer Success?
Customer Success in a nutshell
Customer Success is a philosophy. It is the aim of one company (SaaS organisation) helping another company (the customer) to build lasting value using the product (software) supplied. Put simply:
Customer + Supplier x Product = Customer Success
The goal is to ensure that the customer is as profitable and productive as possible by helping them to implement the most effective working practices. This translates into a mutually beneficial relationship.
Customer Success Managers work within a larger integrated team including Technical Helpdesk, Product Development and Marketing teams to help clients drive success within their organisation using industry wide understanding and analysis. This is a continuous journey which revolves around the changing needs of each customer's organisation, influenced by trends in the industry.
Customer Success is not a one size fits all approach which is what our Customer Success Managers really understand.
What does a Customer Success Manager do at accessplanit?
Our Customer Success Managers are tasked with supporting each and every customer with best practice and on-going advice and consultancy to ensure that they get the most out of their training management system.
"A day in the life of a Customer Success Manager can be extremely busy but it is also really satisfying building relationships with clients and following their journey throughout their business growth." Eli Randall, accessplanit Customer Success Manager
Our CSMs have two distinct roles throughout our customer's journey. Firstly, each customer is assigned a dedicated member of the team as soon as their implementation project begins. From here, a relationship starts to emerge as CSMs guide customers through initial system training which can either be held on-site or via webinars. Every customer is provided with a number of training sessions as standard to ensure that their software is embedded into their organisation early on. This training assists customers in learning the basics of using their training software including how to manage courses and resources along with other tools depending on the nature and priorities of the individual business.
At the start of the project, each customer completes a 'Planning Your Journey' document which specifies the customer's unique requirements and objectives. This is used throughout the process as a guide to tailor the training courses to meet each customer's needs. From experience it is very clear that no two clients are the same, so Customer Success Managers take an adaptable approach to gain a real understanding of each client and build valuable relationships.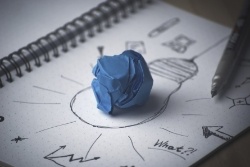 "Essentially, we listen to the objectives that the customer wants to achieve from the software and help them reach to their goals" Eli Randall, accessplanit Customer Success Manager
Customer Success Managers are also a key part of the client's journey after implementing their new business software. Implementation is only the beginning and once completed, the project is transitioned from the Implementation Manager to the Customer Success Department.
Each customer continues their journey with their dedicated Customer Success Manager who helps them track and measure their objectives continually through regular reviews. Consultancy also continues at this stage as the customer is guided through the Driving Success Programme (our unique Customer Success initiative).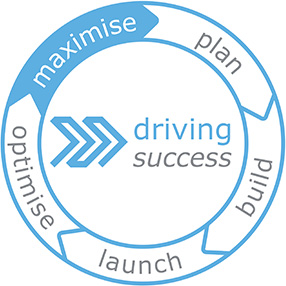 The Driving Success Programme is made up of 5 stages with our CSMs focusing on the Optimise and Maximise stages. The Plan, Build and Launch stages make up the process of software implementation.
Throughout the later two stages customers are assisted in setting optimisation objectives to help them improve the use of the system and enhance their day to day practices. CSMs also focus on maximising ROI and continually reflecting on their objectives. This involves regular business reviews and updating objectives as the business evolves and goals change over time.
"We focus on the Optimise and Maximise stages of the Driving Success Program to help our customers get the most out of their software and maximise their ROI" Eli Randall, accessplanit Customer Success Manager
Our CSMs also provide customers with best practice techniques to refine the use of the system and search for opportunities for improvements.
All customers receive a monthly newsletter penned by one of our Customer Success Managers providing both system and company updates. For example, a common theme of our recent newsletters is the launch of our new system interface.
A best practice guide on a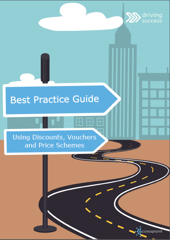 specific area of the training management system alongside a monthly webinar are also provided monthly. Each customer has access no matter which size package they have purchased. This is part of an on-going customer learning programme and covers topics such as:
Marketing Your Training
Empowering Managers
Branding Your System Effectively
Managing Your System Data
Q&A with a Customer Success Manager
We asked the first member of our Customer Success team about her favourite parts of the role, the challenges she faces and her experiences at accessplanit.
Q: How important do you think the role of Customer Success Manager is?
A: Customer Success Managers are crucial in helping customers gain the most value from their system. We understand the customers and we almost move with their business as we offer on-going support to adapt to any new objectives. Without a dedicated Customer Success Manager, many clients lose contact with their software suppliers and are at huge disadvantages in terms of maximising ROI and optimising the use of the software.
Q: What are the key benefits of a Customer Success Manager?
A: Essentially, every customer has their own champion who helps them improve their business performance and optimise the use of their software. Each customer has a dedicated Customer Success Manager who almost acts as a consultant to bounce ideas off of and talk things over with. This is great for improving their business performance and having an internal advocate for their success.
Q: What do you love about your role?
A: I love getting to know the customers, building relationships with them and helping them overcome business challenges. In my role, I get to really understand their business and follow their journey, observing business growth while they use the system.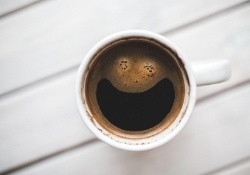 Q: What are some of the challenges in your role?
A: Although I love getting to know everyone's unique business challenges, it can be difficult managing a large number of customers at once. I have to adapt to their specific demands and differences. Many customers don't realise that implementation is only the beginning. Their dedicated Customer Success Manager is there for them throughout the rest of the process to always lean on for support and best practice techniques. This means I have to keep them engaged and offer them valuable assistance to avoid the risk of losing contact with them.
Q: How does your role fit into the Driving Success programme?
A: There are two main stages within the Driving Success Programme that our Customer Success Managers focus on. These are optimising and maximising. During the optimisation stage, we advise customers on best practice techniques and how to use the software appropriately. We then use their business objectives as a guide to help them maximise their ROI and get the most out of their software.
Q: How does your role differ from other organisation's strategies?
A: At accessplanit, we offer an on-going relationship with our customers throughout the whole process. Many organisations often lose contact with their customers after software implementation and when they do get in touch, it is only to offer them add-ons at an extra cost. We recognise the importance of continuous support so our Customer Success Managers ensure that they are always making the effort to build a relationship with our customers and understand their business.
If you're interested in finding out more about Customer Success and our Driving Success Programme, download the Driving Success eBook.
Other articles you might find interesting include:
5 Lessons Learned As A Customer Success Manager
Why Are Customer Success Managers So Important?
How Important Is Customer Service When Buying Software?