Here Is A Method That Is Helping Delta KN Improve eLearning Delivery

A training management system is a flexible, resourceful piece of software and can be used for several purposes in order to meet business challenges and objectives. This might include ­managing internal and external events, marketing communications, compliance or even eLearning programs. This series focuses on the different ways a TMS has assisted a range of companies with this blog post focusing on how training administration software has added value to Delta KN's global eLearning programs.
Read on to find out more about how Delta KN use a training management system to provide customised learner portals and download the free ebook to find out how 9 other companies benefit from the power of automation!
Who are Delta KN?
Delta KN provide specialist training and eLearning programmes to a range of clients within the pharmaceutical and healthcare industries. They combine learning theory, scientific expertise and creativity to deliver effective educational programmes for companies across the world. Services include focus groups, eLearning programs, patient and carer education and sales representative training. They delivery this training through customised eLearning portals and dashboards which includes client ability to personalise elements such as language or location.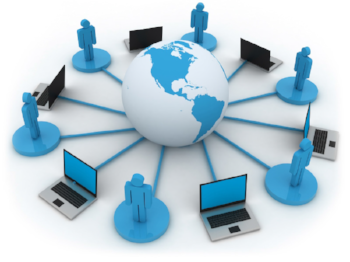 Why did they need a training management system?
They needed a robust training management solution flexible enough to adapt to their individual clients' needs and expectations. One of the key aspects that Delta KN were looking for was a responsive LMS but they also wanted a partner with the ability and roadmap to continually innovate and develop the system. They not only wanted to find the right software solution but they also needed a company who would build a relationship with them and help them work towards their vision. They chose accessplanit as the most appropriate software supplier to help meet their business needs.
By providing online learner portals to their clients, they have been able to add value to their overall training offering. Clients can access online materials at their own convenience and use the portal to receive specified eLearning such as theory training prior to practical workshops. This has enhanced the quality of their learning and training portfolio as they have been able to offer blended learning approaches with a combination of eLearning and in-house training. Clients can also personalise elements such as their dashboard, language or location. The portal also allows Delta KN to send out auto-generated course notifications and gain valuable feedback and evaluation through online surveys.
What are some of the key benefits?
Flexibility – their Course Manager system has the ability to customise dashboards, languages and locations to suit individual client needs and requirements.
Competitive Advantage – a flexible system has provided Delta KN with the ability to offer a comprehensive eLearning and LMS solution into an expert led market sector.
Value Added – Delta KN has been able to enhance their training portfolio by offering training and educational eLearning programmes which can be integrated into a blended learning approach for both practical and theoretical elements of their courses.
Reduced Business Risk – a secure partnership with a reputable company and a system with a history of 99.9% uptime has reduced their business risks.
An automated LMS has allowed Delta KN to offer a responsive and flexible platform to better meet their clients' needs. This has added value to their training portfolio and provided them with customisable learner portals for global delivery.
To find out more about the other benefits of a training management system and how versatile this piece of software can be, why not download our '10 ways to use a TMS' eBook!
Other articles in this series include:
How Northamptionshire Police Use accessplanit Software
How Lagoon Watersports Use accessplanit Software To Capitalise On Seasonal Business
How London Leisure Use accessplanit Software