How You Can Evolve Your Training Business' Inbound Marketing In 2019

We had an extremely informative talk at our recent training event, Everest 2019, from guest speaker Andrew Thomas from Digital 22. Digital 22 are a creative marketing & design agency who help ambitious companies grow. They are digital and inbound marketing specialists, and shared with us some fantastic inbound marketing insights, and takeaways for 2019.
What Is Inbound Marketing?
Inbound marketing aims to attract customers online by offering them useful content, tips and answers to their questions; as opposed to interrupting and annoying them with obvious adverting.
Some techniques involved in inbound marketing are:
Content production (blogs/whitepapers/ebooks/videos/podcasts etc…)
SEO (Search Engine Optimisation)
Email nurturing
Social media
PPC (Pay Per Click advertising)
Find out more, with Digital 22's guide to inbound marketing
Why Is Inbound Important?
In today's market, inbound marketing is one of the most important tools in your arsenal. People are bombarded every day, with less-than-subtle digital advertising, spam emails and cold-calls. In a climate where most obvious advertising is ignored and tuned out, offering real content and useful information is welcomed.
Obviously, well-thought-out content will do much better than something cobbled together (content for contents sake). Marketers and business owners need to put some real thought into what their message is, or the savvy consumer will see straight through it.
Andrew offered us some interesting stats from Hubspot, about why you should use the inbound methodology:
Marketers who prioritize blogging efforts are 13x more likely to see positive ROI. (HubSpot, 2019)
47% of buyers viewed 3-5 pieces of content before engaging with a sales rep. (Demand Gen Report, 2016)
Recipients are 75% more likely to click on emails from segmented campaigns than non-segmented campaigns. (MailChimp, 2017)
Businesses who nurture leads make 50% more sales at a cost 33% less than non-nurtured prospects. (Strategic IC, 2017)
3 Ideas To Try In 2019
Creating Videos
Why
Over 50% of consumers say that they prefer video content over other forms, while 65% of senior executives navigate to a site after viewing a YouTube video from that site. Video also increases your site traffic, because visitors see it as having a higher level of quality content.
What
You can create lots of different types of video for a training company. Try short course summaries; round-ups of different accreditations or benefits to taking a course; webinars that use your industry knowledge to build authority, or interviews with other industry experts.

Live Chat & ChatBots
Why
Chatbots now have 20% more monthly active users than social media networks. They allow people to ask questions about your services without having to fill out any forms or give away their details. This is so important to consumers in today's privacy-conscious market, that 66% of people prefer chat-bots and real-time messaging to any other communication channel.
What
A few ways you can make chat-bots work for you are: pointing to course information on your site; delivering useful FAQs; pre-qualifying leads, and personalising their experience, either by talking to a real person, or collecting some information to help you make the experience feel more human.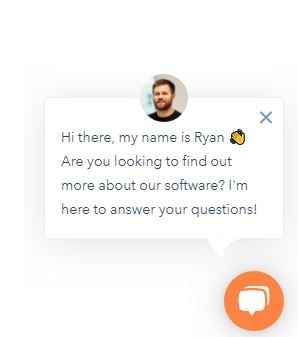 Launch A Podcast
Why
Podcasts have become extremely popular over the past few years. There are now over 700,000 podcasts available for people to listen to, covering almost every subject. Podcasts give you an avid audience, with 80% of people listening to the entire episode of a podcast. Podcasts are certainly on the rise, with 19% of marketers planning to add podcasts to the repertoire in the next 12 months.
What
Andrew from Digital 22 suggests recording your podcast episodes in batches of three to five at a time. This way you can get a full month (or longer, if you stagger them more) before you have to get the microphone out again. He says, don't be afraid to geek out- it's what people want to hear; so discuss those niche industry topics, and invite guests to help you diversify the content. You could even invite some of your customers to talk about their skills acquisition and how it's helped them in their industry. Prioritising audio quality is important, so make sure you have a space that's not too echoey, and run some test recordings before you start.

A Call To Action From Digital 22
If you already create lots of content, that's great, but you should consider:
Removing, refreshing and re-wording old articles
Update any downloadable resources and re-share them on your networks
Make sure your message is still relevant in 2019
Is your database healthy? Do your old email contacts need a review for instance?
If you haven't started yet
Understand and clearly define your audience's challenges and pain-points
Think about what you can offer them to solve these problems. Educate and support their pre-purchase learning.
Think about how you can build trust in your brand/business
Start with the easiest win. What does that look like for you?
Discover more about content marketing, with our free guide for training providers
Related Content
What You Missed At Everest 2019
Training Industry Benchmark Report 2019 - How Do You Measure Up?