Digital Marketing Tips For Your Training Business

Whether digital marketing for your training business is something you already do but want to improve on, or whether it's an entirely new concept to you; there are certain things that every business owner should be doing to help drive sales, engage new clients and keep the old ones coming back.
As people grow increasingly comfortable using online channels in their paths to purchase, the opportunity for businesses to connect with them online is increasing as well. With an overwhelming number of training businesses, for learners and internal training departments to choose from today, it's more important than ever, that your business stands out from the competition. And that is where digital marketing comes into its own.
Don't let the term 'digital marketing' put you off though. You don't need to be an expert or have tons of money to burn, to harness the awesome power of digital.
Below are 6 things that every training business should be doing in 2019, to reach new learners and boost their visibility.
6 Digital Wins For Training Businesses:
1. Social Is Number One!
Why:
Platforms like Facebook and Instagram are nothing new, but it's more important than ever to keep your social media pages fresh and up-to-date, to compete in the training industry market.
How:
Staying on top of trending training hashtags; offering discounts, and offering sound advice, are a few ways of naturally growing your social following.
Harness the power of your social following, by posting links and incentives to sign-up for an email list or demo page. Your ultimate aim should be gathering as many details of interested and engaged people as possible. Competitions and giveaways are a great way to do this and can really get people invested in your business.
Consider trialing some paid adverts on Facebook or Instagram to increase your following, or drive traffic to your website.

2. Reviews, Reviews, Reviews
Why:
While we might have previously asked a friend or colleague for advice on what companies to choose for training, we're now trusting our devices more and more, to help us find the best options for our needs.
However, the opinions of others are still the most important driving force behind our decisions, with 90% of consumers now reading online reviews before visiting a business, and 88% of consumers trusting online reviews just as much as personal recommendations.
How:
Utilise your database of previous attendees (even better if you have a record of the happy ones!) to request reviews of your services. There are lots of ways to do this without being overly-intrusive, like having a 'review us' button on the bottom of all of your emails for example. Or you can just ask them outright in a more direct email, if you feel comfortable doing so.
Automations can be set with the accessplanit system, to send emails to all learners who completed a course.

3. Consider Google Advertising
Why:
If you have a budget for digital marketing, it may be worthwhile considering advertising via Google Adwords. Google Ads work as a bidding system, that allow you to target the top pages of web searches, and charges you each time someone clicks on your targeted ad. The amount you pay per click (PPC) depends on the 'keyword' search that you are targeting; the amount of competition you have for that search, and the quality of the website you are linking it to.
The obvious benefit to paying for clicks, is that you appear at the top of the pages that your potential customers are looking at.
How:
If you aren't at all tech-savvy, it may be worth hiring a specialist or company to deal with 'PPC' for you. If you'd like to give it a shot yourself, google offers a free online course for beginners, to give you a good overview of the best way to operate your AdWords account.
Bear in mind that Pay Per Click is not guaranteed to work straight away. The first lot of Ads you run are ultimately tests, to determine what works best- so initially only spend what you are willing to lose.

4. Create Content:
Why:
If you don't have the budget for paid Google advertising, getting your 'Organic' search rankings up is the free (but not always so easy) way to create more clicks to your website. The tried and tested way to do this is by generating content on your website that helps Google view you as an expert in your field. The more value you can add to your visitor's experience on your website, the higher Google will rank you… is the general theory.
How:
Start a blog, if you haven't already and try to post an article on it once a week if you are able. Any content is better than no content though, so not to worry if you don't have the time to post every week at first.
The trick with writing a good blog post is to stick to one or two 'keywords' and build your content around that- making sure you are placing links in the text, that lead back to your main pages (where it makes sense to do so). The most important thing when writing a good online article, is to give your viewers a valuable answer to the question they are searching for.
You can use the free Google Search Console tool to see what searches people are using to find your site. Often however, common sense prevails: Just think about what people would search for online, perform that search yourself, and see where you are currently ranking. Keep a record, so you can measure any changes. There are some great tools for doing this efficiently; at accessplanit HQ, we use SEMRush, but there are plenty to choose from.
If you want to find out more about optimising your website for search, Google has a handy guide for beginners.
5. Allow Online Bookings
Why:
It may seem an obvious one, but so many training businesses are still relying on potential clients to view their website and then call them to book a session. In today's digitally switched on world; eliminating any extra, potentially irritating process is really important to encouraging bookings.
How:
You could ask your developers to create an integrated booking calendar on your website. Or, with accessplanit software, you can display courses and allow online bookings with one easy piece of code.

6. Re-Market
Why:
So, you already have a bank of one-off and regular clients; people who are happy with what you've already done for them, who may benefit from knowing more about the other things you offer. Re-marketing in its essence, is just making these people aware that you have other courses and sessions that they might be interested in.
How:
A really friendly and unobtrusive way to start your re-marketing, is by offering a discount for returning clients. You can do this via your email mailing list with a code, or even a discount based on that specific user ID.
If you neatly segment your emailing contact lists, you can send specific emails to people interested in specific areas of your business, advertising things that you know they will be interested in. Segmenting is a great habit to get into, for encouraging more bookings from your existing clients.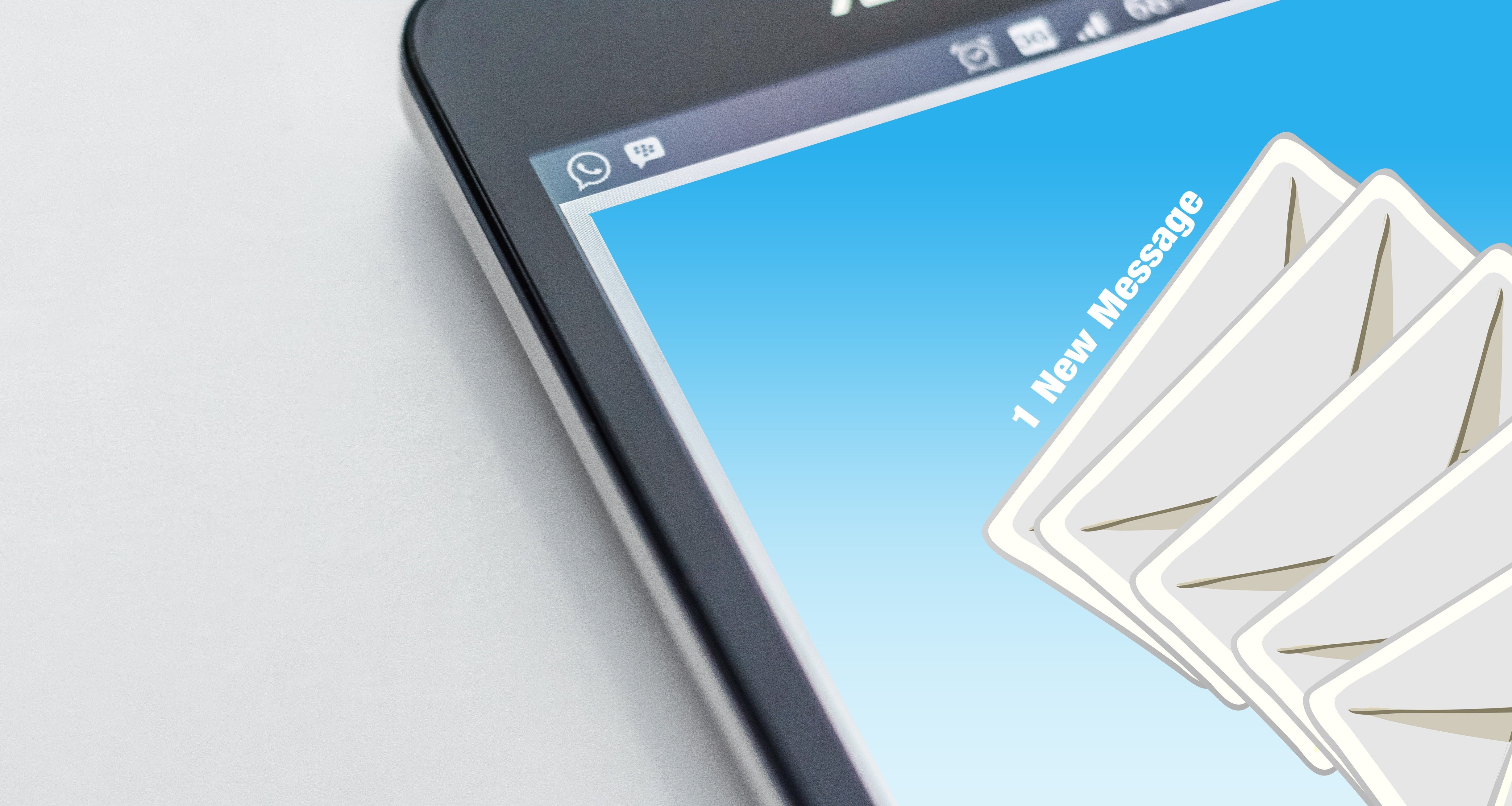 Digital marketing trends are revolutionising how the training industry markets to customers. There are plenty of ways to come out on top in the marketing game, but getting these basics down is a great start, and we can guarantee you'll see the benefits. So, It's time to put your best digital foot forward and start boosting your training business up-take today!
Download a copy of our FREE content marketing guide for more digital insights:
Discover more digital insights:
9 Tips Training Professionals Need to Know About Social Media Marketing
Reputation, Referrals and Remarketing: How Training Companies Can Ensure Repeat Bookings
Training Companies: Is It Time To Automate Your Marketing?