eLearning vs Gamification: Which Is Right For You?

eLearning can be utilised in pretty much any industry or sector which is why it is one of the most popular forms of training delivery. The variety of online training programs is ever-increasing and innovators are trying to find new ways to engage learners and enhance their training offers. New learning technologies such as gamification, virtual trainers and avatars, are also emerging as new methods of training delivery.
What is gamification?
Gamification involves integrating gaming elements such as competitions, level progressions or points systems into the training experience. This attempts to increase motivation and engagement by making the training experience more exciting. Gamification can be a welcome addition to eLearning but is it always necessary? This is entirely dependent on the aim of the training and what you want the learner to gain from it. Gamification can be extremely costly and diminish ROI if you gamify purely for gamifications sake.
Gamification can be a great way to encourage employees to complete mandatory training but with the high cost of production is it always worth it when being offered commercially?
eLearning without gamification
eLearning provides a whole spectrum of benefits so it's not surprising that it continues to be one of the most popular learning delivery methods within the training industry. One of the most common drivers for providing eLearning is reduced delivery costs, however there are many additional advantages of integrating eLearning strategies within your business.
Flexibility of access
One of the main advantages of eLearning is providing course delegates with an individual learning environment that they can access anytime. With an online user portal, course delegates can access their learning environment on practically any device from tablets to mobiles, whenever and wherever they are. This means that learners can fit their training around their schedules and training companies can offer courses to geographically dispersed groups. It also means that training companies are able to consider worldwide opportunities and increase their business reach. Read this case study to find out how Delta KN use eLearning to deliver high quality training worldwide.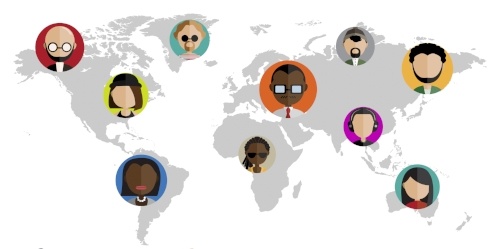 Reduced costs
eLearning is a great way to reduce costs and increase efficiencies but still retain excellent results. The cost of producing an eLearning package can also be kept relatively low. Classroom training includes huge additional costs such as room hire, catering, equipment provision, travel expenses and trainer costs.
eLearning packages can be uploaded directly to your existing LMS or training management system without the cost of acquiring an additional system to offer a gamified training product.
By offering eLearning, organisations can eliminate these costs and focus on maximising efficiency. To find out more, download this free whitepaper which looks at how to calculate the ROI of eLearning.
Consistent delivery
Research suggests that eLearning encourages higher retention rates than traditional classroom training. By offering eLearning, organisations do not have to rely on the skills and knowledge of a trainer. The training experience is consistent and means that all learners can access the same content. eLearning material can be updated centrally and distributed online almost instantaneously. It also means that content can be kept up-to-date and revised when necessary. This is an excellent way of standardising your training offer and ensuring that your resources remain manageable.
Self-paced learning
Another key benefit of eLearning is the ability to deliver content through an online user portal which provides course delegates with the opportunity to manage their own learning experience. Learners have access to a complete overview of their learning including their course progress, evaluations and certificates/awards.
They are also able to control their own learning pace and progress at a speed they feel comfortable with. They can advance quickly and skip aspects of the course if they understand it or they can slow down and revisit content as often as they like. This can be extremely beneficial for learners who previously struggled with classroom training or perhaps felt overwhelmed.
Effective monitoring and evaluation
Online learning can provide regular assessments on course delegates' progress and development. This will help in identifying if they are struggling with the content and determine how they are progressing throughout the programme. This kind of feedback can be crucial in establishing gaps in your training portfolio and aspects of your course that delegates often struggle with. It can also be useful in tailoring your offer to the specific needs of your clients and assisting them with areas they find challenging.
Conclusion
Like any technology, eLearning is not a definitive solution to all training problems however it can provide a whole host of benefits for both the learner and organisation providing it. Deciding to include gamification within this strategy must be considered carefully and is ultimately at the discretion of the individual organisation dependent on their goals and needs. Additionally some companies prefer to integrate eLearning within a blended learning strategy to provide delegates with benefits from both online and in-house training delivery methods.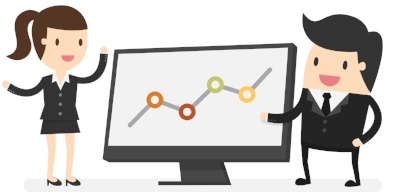 Overall it is important to choose an approach which is aligned with your business objectives and goals. You also need to consider your clients' desired results and learning outcomes and tailoring your training offer to their specific requirements.
Alternatively, to learn more about accessplanit's online user portal, download the myaccessplan brochure.
Other related articles include:
How Does eLearning Enhance Course Delegate Experience?
eLearning As A Cost Effective Training Solution