accessplanit Achieves ISO 27001 Information Security Standard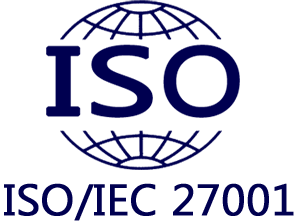 As a software development house, information security is incredibly important to both us and our customers. For the past year, we have been working towards ISO 27001 certification in order to improve and strengthen our existing practices. We're delighted to announce that we've successfully attained ISO 27001:2013 certification, which demonstrates our strong commitment to security. These days, you can't open up a news site without reading about the latest cyber security hacks and attacks; online security issues dominates any discussion over social media. In short, information security has never been of higher concern – and that's no surprise, since pretty much our entire lives are stored online now. Companies, too, hold vast swathes of data often confidential in nature, and that's where the ISO 27001 certificate comes into play.
What is ISO 27001?
To those who are unfamiliar with the family of ISO standards, they 'ensure that products and services are safe, reliable and of good quality'. In essence, the standards make sure that an organisation works to a consistently high level of quality.
ISO 27001, in particular, is a framework which helps organisations manage and protect their information assets so that they remain safe and secure, while putting processes in place in order to continually review and refine the way this is handled.
That doesn't just happen by filling out an online form and crossing your fingers; the processes we take to prevent security issues arising were rigorously checked by an independent body to ensure we met international security standards. And we believe it's important, for us and our customers, that we comply with and continiously improve our information security practices.
So, what does accessplanit's ISO 27001 certification mean for our customers?
Minimised impact of business disruption
Confidence in security of information
Proven protection of sensitive data
Enhanced information security management
Increased business resilience
accessplanit's managing director, Dave Evans, said: "We couldn't be happier to be awarded ISO 27001. It's something we've worked towards for a very long time, to ensure our first-class information security practices are of the very highest level. Ultimately, it shows just how seriously we take the issue of security, and further strengthens our on-going dedication to providing customer service that leads to customer success."
Information security is particularly important in the SaaS industry because your company data – sensitive and confidential data – is literally in the hands of your service provider.
Understandably, that takes a huge amount of trust. You want to make sure information is in the hands of a reliable, security-conscious training company that conforms to international standards.
Learn more about accessplanit by downloading our brochure.
Other interesting articles include:
Software House, accessplanit Achieves ISO 9001:2015 Accreditation
accessplanit Chosen As Winners In HSBC Customer Service Award
accessplanit Upgraded To 5 Compliance Plus In Customer Service Excellence