Everest Training Industry Conference Roundup 2021
The virtual summit for training professionals
On-demand content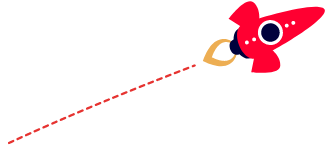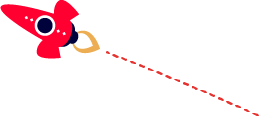 Everest 2021 Round-up
On 29th & 30th September, accessplanit welcomed a host of amazing speakers and training industry experts to our virtual stage to share insight, answer questions and help training professionals to better understand the training landscape.
You can watch all of the content on-demand below, with access to slide decks and accompanying content.
We'd love to hear your feedback on our content from Everest 2021. Please submit any feedback and queries to marketing@accessplanit.com
Session 1:

The 2021 Training Industry Benchmark Report


Dan & Jamie from accessplanit
Everest 2021 kicked off with accessplanit revealing the results of their highly anticipated, annual training industry benchmark report. This report captures the thoughts of hundreds of training professionals and looks for key trends and changes within marketing, technology use, training delivery methods, business outlook and success criteria.
Session 2

:
How To Deliver An Exceptional Customer Experience In 2021


Lizzie Heywood, SugarCRM | Aimee Armitage, accessplanit
Lizzie Heywood from SugarCRM and Aimee Armitage from accessplanit discussed what an exceptional customer experience looks like in 2021, and the tools and strategy required to make it happen.
Session 3:
Putting People First: Why Company Culture Has Never Been So Important


Jonathan Richards, Breathe | Hannah Churchman, accessplanit
Small businesses have had to navigate incredible challenges throughout the pandemic. Despite these difficult times, peoples' resilience has been remarkable with their efforts to pull together being key to helping businesses weather the storm and come back stronger. Jonathan Richards, CEO of BreatheHR, alongside Hannah Churchman, MD of accessplanit, discussed how to build a progressive culture that brings out the best in your people.
Session 4:

How to collect, analyse and use course data to transform your training offering

Chris Martin, FlexMR
FlexMR are a leading insights company, specialising in using data to empower decisions and improve business results. Chris Martin, CMO of FlexMR discussed three key opportunities for training providers within the collection, analysis and usage of course data.
Session 5:

Spending Dead Money? Get Started With Learning Impact Measurement

Fenix Bretz, Kodo Survey
Fenix Bretz, Founder of Kodo Survey explains how to get started with learning impact measurement including the importance of setting objectives, the 6 levels of measurement and how to phrase questions.
Session 6:
Embracing Digitisation: Whether You Want To Or Not!

Graham David, Blue Beetle
In this lively session, Graham David shares his experience of digital transformation in 2021, an experience that's helped him to gain a new perspective on online training delivery and amass thousands of followers on the increasingly popular app TikTok.
Session 7:
How To Get Ahead Of The Competition With Inbound Marketing

Rikki Lear, Digital 22
Rikki Lear, Director at Digital 22 talks about how inbound marketing has changed in 2021 and the trends you need to be aware of and capitalise on to get ahead of your competition in 2022.
Session 8:
Doubling Your Training Business Turnover 4 Years in a Row - The Sales Geek Success Story

Jonathan Finch & James Denny, Sales Geek
Sales Geek have gone from strength to strength since their inception in 2017, driven by a passion to change the way the world perceives sales. In this session, we learn the secrets behind their sales training success!
Speakers
Learn more about our expert speakers

Matt Smalley
Host, accessplanit