First Intuition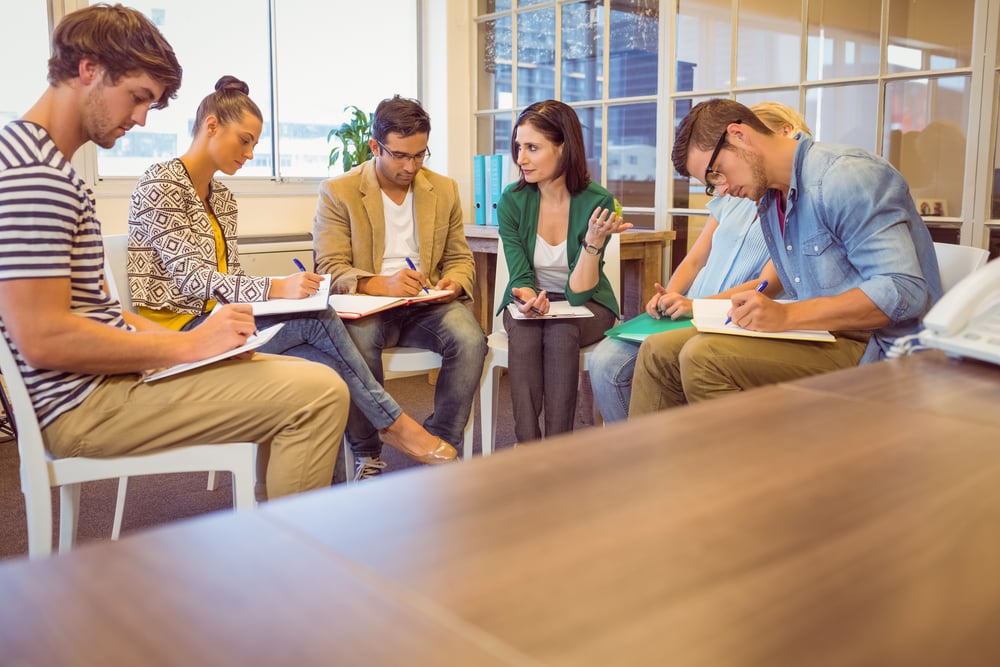 accessplanit's adaptable software allows FI to respond to the challenges of COVID-19
"[A] busy week of changing course dates and sending out links for live sessions... very grateful to have @accessplanit that makes this all manageable and easy to support and communicate with our students."
With 16 study centres across the UK as well as online study options, over 7,000 students use FI to develop their skills and competence in their field each year.
The Challenge
Like many training providers, First Intuition has been impacted by COVID-19. This has included no longer being able to deliver face to face training which is a key revenue source and popular delivery method for FI. It has also had an impact on the staff involved in organising and delivering training.
This resulted in the need to switch delegates to an online delivery method as well as upskilling their trainers to deliver content via webinar.
"We normally run classroom delivery in 16 different location across the UK for the qualifications we teach."
This created a need for FI to act quickly and required a training management software system like accessplanit that had:
The ability to deliver online courses without being restricted to one webinar tool (in this case, Zoom and Adobe Connect)
The functionality to facilitate to transfer delegates from classroom bookings to web alternatives easily and with minimal student disruption
The capabilities to send students webinar joining instructions from accessplanit and send a follow up recording
The facility to communicate changes to students and trainers and keep them up to date
The Solution
Due to the impact of COVID-19, First Intuition is no longer able to offer the face to face element of their training programmes. accessplanit facilitated a quick switch of delegates and trainers to an online delivery method.
Keep reading to discover the functionality that FI has been able to utilise for a seamless transfer as well as some tips & recommendations for what has worked well first-hand.
The accessplanit solution
accessplanit was able to facilitate a quick switch of delegates and trainers to an online delivery method for First Intuition. The transition included:
Communication

- FI has utilised

Workflows

to communicate schedule and delivery changes with delegates as well as to send webinar joining information, attach tutor and student guides and circulate session recordings.
Switching students

- First Intuition has been able to switch students to virtual classrooms using accessplanit. FI has been able to refund the difference where appropriate but generally, students have been very grateful that their training can continue.

"Where other providers have had no choice but to stop provision completely, we have been able to carry on."
Tutor and technology support

- As accessplanit supports all online webinar tools, FI has been able to offer tutors the option of the delivery method that they prefer and are most familiar with. This has greatly reduced the time taken for key staff to get up and running.
Student engagement and progress checks

- First Intuition notes that virtual classroom students get much more interaction with their tutors. Student's managers also receive progress reports sent from accessplanit which gives them information on attendance, participation in class and mock results.
Tips & recommendations for training providers
Tutor guides and checklists

- Provide guidance for your tutors and support staff for effective session delivery. This can include the times that staff should join the session, responsibilities for ensuring key admin tasks are completed and guidance to ensure that webinar tools (e.g. chatboxes, polls) are fully utilised. Common troubleshooting scenarios are also useful such as if the students are having technical issues and how tutors can use the features available in the webinar tool.
Student guides - Including guidance for students in joining instructions ensures that sessions can be started on time and carried out effectively. Topics to cover include how to enter the virtual classroom and how to participate during the session.
Don't undervalue your online offering

- As the virtual experience is the same content as their classroom products and students still receive the same value, First Intuition has maintained similar fees to their face to face offerings. It is important to highlight the difference between an online course vs a programme delivered via a virtual classroom.
Send a recording of the session to attendees

-

First Intuition has found that students that are having childcare issues or have become unwell, they appreciate the recording as a backup learning method. It is also an additional value add compared to classroom courses.
Visit our COVID support page for training providers which we keep up to date with useful content.
Interested?
See for yourself just how our training management system can help your business. Book a demo today.