New Features Update: April 2020

With lots of new updates to make your work-life simple, like translation updates; importing transactions; custom field updates, and more- April has been another big update month for us here at accessplanit. With everyone working from home right now, our team are even more dedicated to making your system run smoothly for you, and proud to be maintaining our high standard of service.
We are always looking for ways to improve the user experience with our software, and we listen to our customers' suggestions for inspiration on how to improve the accessplanit system, so you can always guarantee some great new improvements from us from each update.
Check out all of our new software features below, or watch the release notes video at the bottom of this page to discover what's new and improved this month!
What's New This Month?
Translation Tool Updates
Importing Transactions
Sharing Custom Fields
Translation Tool Updates
Customers that use the translation tool within the accessplanit system will now be able to allow their users to set their preferred language from the login screen.
The new drop-down menu will include all of the pre-defined system languages for your users.

Set A Preferred Language
Software admins can now set a preferred language for their users.
This is really useful for our customers that use several different languages, across the world.
This preferred language can then be used to set up various Workflows, so that you can guarantee that your user receives content in the language they require. This language selection will also control what language the system is displayed in for that user.
It is possible to bulk edit and import your user language preferences.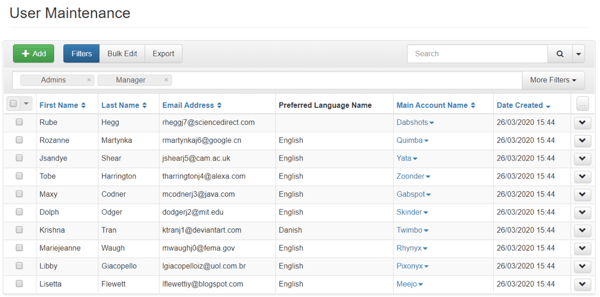 Create Workflows For Password Resets
We have moved the Password Reset email content into Workflows 💌 Allowing for much greater control of content and appearance.
Our customers now have control over how these password reset emails look and what they contain, as well as being able to preview emails before they're sent out.
Setting up different Password Resets Per Language
Using both the new 'Preferred Language' user setting, and the 'Password Reset' functionality in Workflows, customers can now set up different versions of their password resets, for each of the languages that they would like to support with their customers.
Importing Transactions
Users can now import financial transactions into their system, via the Import Tool.
Customers can now log the transactions that they capture in their various finance and accounting based systems, against their accessplanit stored invoices.
We've made it even easier for customers who are using different systems for their accounting. Customers will now be able to import their transactions periodically, to keep all of their invoices up to date, and keep their administration team in the loop with who has paid the balance of their invoices (and who has not!).

Sharing Custom Fields
We're very pleased to announce that we have begun the process of allowing the Custom Fields created by our customers in their system, to be shared over more areas of the system...
We have started with sharing 'User' based custom fields with the 'Delegates' area of the system. This means that (when shared) admins will be able to use that 'User' information to trigger delegate based Workflows. This means that it can be displayed in delegate DataGrids, and be included in the content of delegate based emails. This could include information such as dietary requirements; access requirements; policy notices, or anything else that is required- that's what makes custom fields so great! They're customisable!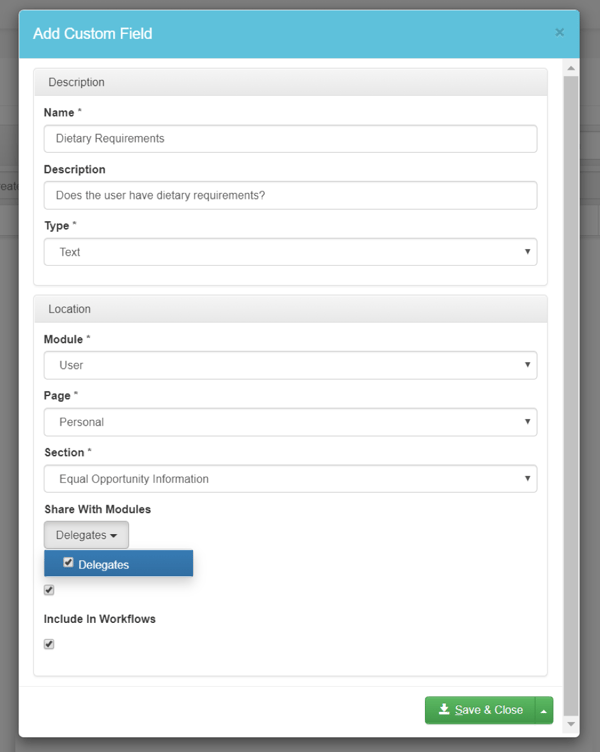 Custom Fields available in the API Feeds
Custom Fields are now available in the API Feeds too.
This means that any integrations using our API Feeds can be built in a really custom way, capturing and integrating the data that is specific and important to our customer's business and systems.
See The New Updates In Action: Watch The Latest accessplanit Features Video, With Our Product Manager, Jenna ⬇⬇⬇
Want To Know More?
If you are a customer and would like any support with any of the new features or changes please get in touch with our Helpdesk Team.
If you want to see any of the features in action, please don't hesitate to book a demo with a member of our solutions team who will be happy to show you more.
More Feature Updates
New Feature Product Update: November 2019
New Feature Product Update: August 2019