Overcoming shopping basket abandonment for training providers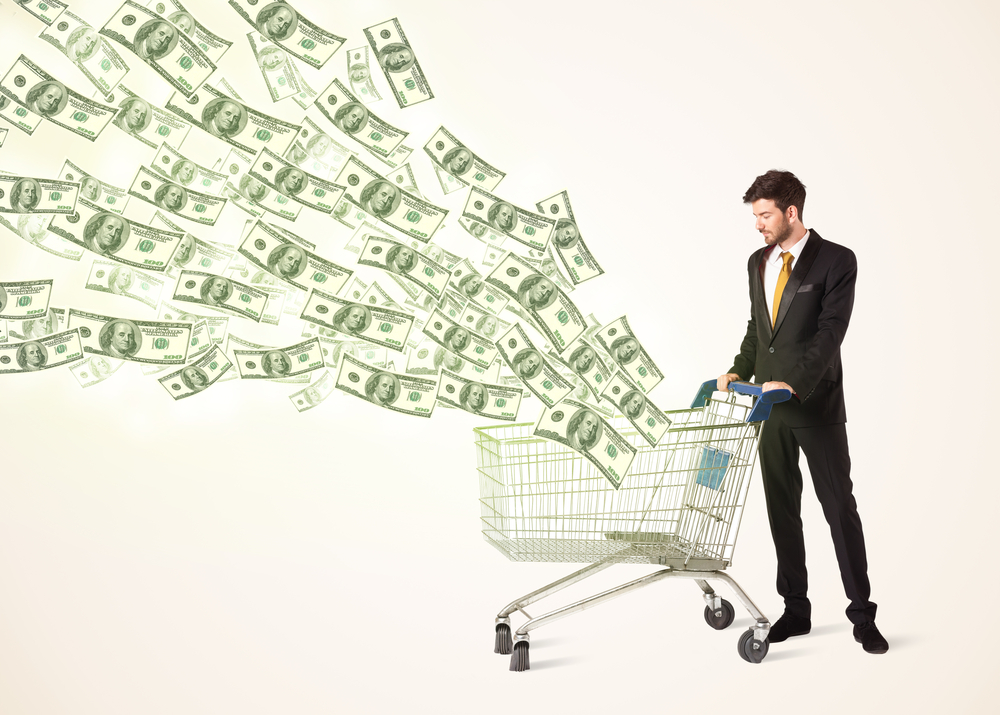 Online booking has become more accessible for training providers of all sizes in recent years, with more affordable solutions entering the market and an increasing range of payment options, gateways and portals.
This has increased to such an extent that 70% of training providers now receive some to most of their course bookings online, compared to only 1 in 4 back in 2017. It has, in fact, increased consistently year-on-year for the past 5 years.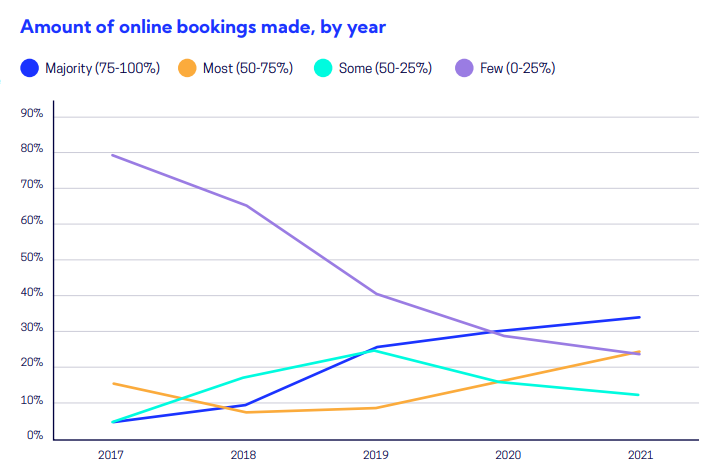 While online bookings have increased, however, so have basket abandonment rates.
75% of online shopping baskets are abandoned, never to be revisited, according to Listrak - a cross-channel marketing automation platform.
That's 75% of potential revenue you've just lost, with little explanation as to who, what and why.
By implementing measures to reduce website bounce rate in the first place, and effectively enticing back customers who have left our website, we can look to bring this percentage down, and, ultimately, increase the conversion rate to sale.
Why do baskets get abandoned?
Basket abandonment is not limited to online purchases. People do, in fact, enter shops, fill their baskets, then leave before purchasing. But it's rare. And it's usually due to a forgotten payment method.
When shopping online, however, we're often dealing with higher value purchases in a more competitive environment. Users may have several competitor websites open at the same time, fishing around for discount codes and allowing for easier comparisons to be made. Naturally, we want to make the right decision and sometimes that can mean revisiting at a later date.
There's a multitude of reasons why people looking to book on a course may abandon their basket. Perhaps they found your competitor cheaper? Perhaps they accidently closed the window? Perhaps they are thinking about returning later? Perhaps they need sign off from their manager?
Whatever the case, there are steps we can take to encourage them back to our website to complete their purchase.
How can we entice visitors back?
Thankfully, technology is on hand to help us out. Using automation, timely emails can target users with reminders and key details of their abandoned purchase, allowing users to pick up where they left off. Active Campaign have compiled 12 great abandoned basket emails you can use with proven success.
Best practice states an 'abandoned basket' email should consider these 4 key pieces of information:
Branding - by including your company name, logo, and colours, not only are you reminding the customer that they wanted to book a course, you are also sending them a reminder them about you!
Personalisation - by including the customer's name, it shows them that they already have a relationship with you.
Clarification - this is perhaps the most important part of the email. Make sure to display your customer's basket so that they can see exactly what they have left behind!
A link - a snappy link or button that is very easy to find is an important element of the email so that your customers can directly access their basket without needing to leave their inbox.
You may also want to include quotes about your training, or current discount codes to reassure your potential customers and seal the deal!
Here is a great example of an automated 'abandoned basket' email sent out from accessplanit's training management system, targeting a user who left halfway through their purchase!
Ready to get started?
By targeting customers with timely, helpful messages to nurture them through to sale, you are reducing the likelihood of abandonment and providing an improved customer experience, one which likely also differentiates yourself from competition!
accessplanit's training management software has all the functionality you need to run a successful training department, in one place. From the scheduling and management of your courses through to online booking and payment with automated communications, accessplanit can help you reduce the stress and chaos and achieve the business results you want.
Book a personalised demo with one of our experts today and learn how you can grow your training business in 2022!