Software House, accessplanit Achieves ISO 9001:2015 Accreditation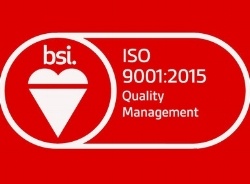 Following much hard work throughout all areas of the organisation, strengthened processes and business improvements, we are extremely pleased to have successfully transitioned our ISO 9001:2008 quality management system to meet the enhanced requirements of ISO 9001:2015. This makes accessplanit the first business in Lancashire and one of only eight BSI clients within the UK to have achieved the standard.
More than a million organisations are certified to ISO 9001 making it the most widely recognised standard in the world.
ISO 9001:2015 was finalised in September 2015 and organisations have until September 2018 to make the transition when ISO 9001:2008 becomes invalid.
The updated standard now reflects how businesses operate today rather than 8 years ago. This includes emphasis on new technologies, higher customer expectations, increased access to information, globalisation and the increasing importance of service industries.
Key changes to the standard include:
Greater emphasis on building a management system suited to each organisation's particular needs
We have made key changes that benefit our business and customers most rather than sticking rigidly to a set of guidelines which could be applicable to any organisation from manufacturing to deep sea diving!
A requirement that those at the top of an organisation be involved and accountable, aligning quality with wider business strategy
Senior management commitment to quality and continuous improvement has ALWAYS been a key theme at accessplanit.
The quality management system is used as the basis of all business operations with the transition process allowing us to build on this commitment.
Risk-based thinking throughout the standard makes the whole management system a preventive tool and encourages continuous improvement
Risk-based thinking is a critical component in ensuring business continuity. By continually identifying ways to improve and manage business risks, continuous improvement is now much easier to achieve.
Less prescriptive requirements for documentation: the organisation can now decide what documented information it needs and what format it should be in
There is now more time to make business improvements and only document what is important! This makes it much easier for staff not to get lost in documentation.
Alignment with other key management system standards through the use of a common structure and core text
The new standard now uses a high level structure allowing easier integration when implementing multiple management systems.
The timing is perfect as our journey to become ISO 27001 (Information Security Management) certified aligns with the updated structure of the standard.
ISO 27001 is a tool used to identify the risks to important business information and put in place the appropriate controls to reduce the risk in order to maintain confidentiality, integrity and availability of information.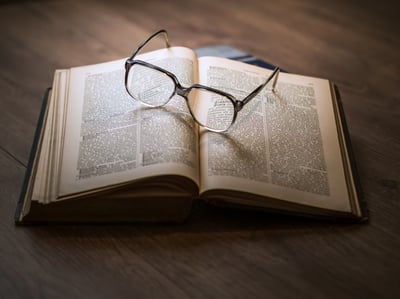 Overall, the transition to ISO 9001:2015 has been a learning curve for the entire organisation and the process has brought insurmountable benefits.
Dave Evans, MD said, "It is a fantastic achievement to be one of the first UK businesses to meet the requirements of and be accredited to ISO 9001:2015. A lot of hard work has been put in throughout the organisation and the changes provide huge benefits for both the business and our customers."
If you would like to learn more about us and our training management software solutions download our brochure. Alternatively, get in touch today.