New Features Update: June 2019

It's new feature update time again, and we're very excited about some of the amazing new software updates we've got for you this month! We are continually looking for ways to improve the user experience with our software, and are always listening to our customers suggestions for inspiration on how to improve the accessplanit system.
Check out all of the new software features below, or watch the release notes video at the bottom of this page to discover what's new and improved for you this month!
So, What's New?
Coursecheck Integration – digitise your reviews

Shopping Basket - Additional Date Options

Stripe - Make Payments for Administrators

Translation - Shopping Basket & Learner Portal Updates

Enquiry Form - Opt into Marketing emails

Course Date Imports - Delivery Method is now available

eLearning Delegates - Assigned up to date eLearning Package
Coursecheck Integration
Our crowning glory this month is our brand-new partnership with Coursecheck!
Coursecheck is a fully configurable online course evaluation system, designed specifically for training companies, as an alternative to paper feedback forms. Attendees can use their phones to leave feedback before they leave the classroom, so response rates are very high, and because of the private nature of delivery, the responses are naturally more honest.
General comments and ratings are published on the Coursecheck website and can be easily integrated with your own website using the Coursecheck widget.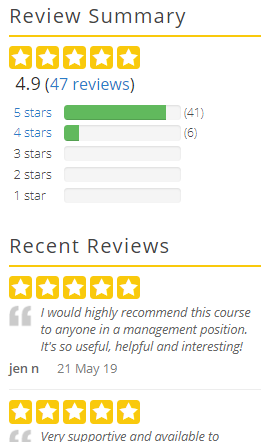 The key benefits of Coursecheck integration are:
An interactive dashboard and automated reports, delivered to your inbox, let you see the big picture without ever losing sight of the details.
Eliminate paperwork and reduce time spent on administration.
Attendees prefer to leave feedback digitally, so you'll find that feedback is more insightful than on paper
By showcasing all your feedback on Coursecheck and your website, you can "prove" how good your courses are.
Google loves reviews so your search engine rankings get a big boost. Coursecheck reviews can also be displayed on google search pages.
Integration with social media makes it easy for people to spread the word about your courses and you can respond to customer feedback by adding comments of your own
Additional Date Options On The Shopping Cart
We now have an additional (US friendly) date format option for your Shopping Basket (or shopping cart if you're in the States!). You can now include a time-zone for your course, for your customers to see before they book. This is super helpful if you are working with international customers, or if you operate in multiple time zones.

Stripe - Make Payments For Administrators
Our integration with Stripe has now been extended into the administrator page. This gives you more flexibility if you manage partial payments, or process payments manually.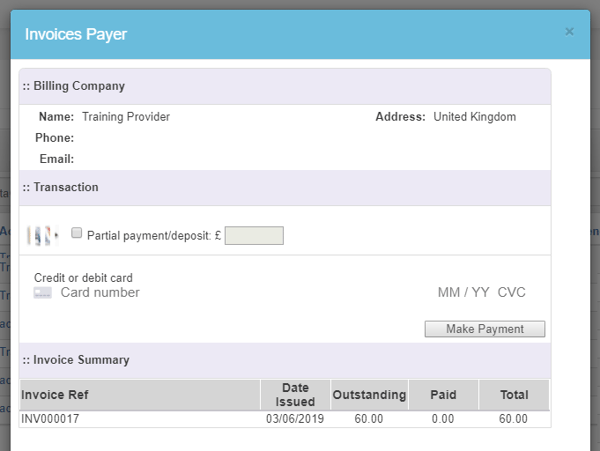 More Control Of The Translation Tool
You no-longer have to worry about course labels, venue names or user-names being picked up by the translation tool, in the Shopping Cart or the Learner Portal. This means that if you are using the translator tool and you have a name or course etc… which translates into something in another language; the tool won't pick it up and change your important label.

Opt-in Options For Web-Enquiries
The Enquiry API now includes a marketing 'opt-in' option, so you can ask your enquiring customers if they would like to be included in your promotions and marketing campaigns. This is great news for companies that want to make the most out of their contacts list.
More Course Import options
There's a new import option on the block! You can now include a 'delivery method' option within your imports for Courses. This option gives you even more control over your course information!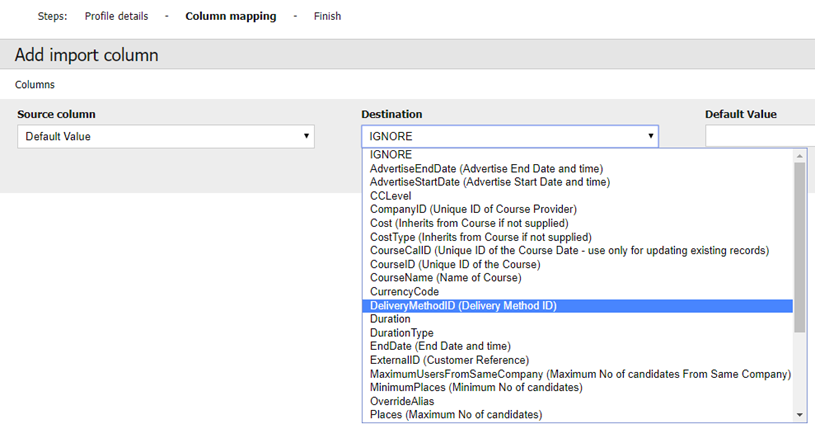 Updating eLearning Packages Just Got Easier
From now on, if you update an eLearning course's package (for example if you improve the content or make corrections/additions) any delegates that have not yet started the course, will receive the new, updated course package automatically.
This vastly reduces the amount of admin time required to update eLearning course packages- and cutting admin time is what we're all about!
See The New Updates In Action: Watch The Latest accessplanit Features In The Video Below ⬇⬇⬇
Want To Know More?
If you are a customer and would like any support with any of the new features or changes please get in touch with our Helpdesk Team.
If you want to see any of the features in action, please don't hesitate to book a demo with a member of our solutions team who will be happy to show you more.

More Feature Updates
New Feature Product Update: April 2019
New Feature Product Update: March 2019